Just had another custom PS hose made up.
For reference, the length of the hose is 16-5/8"
(Measured from the outside edge of each crimp fitting, but not including the OEM brass hexagon end and banjo fittings.)
This is the breakdown of costs in $Canadian dollars:
$4.40: 2 x crimp ferrule ends
$3.47: 1 x 16.5" 2600 PSI single-wire reinforced hose
$6.60: 2 X labour charge to attach/crimp the hose ends
---------
$14.47 total, not including tax. The ST162/165 PS jobber hose is about $80 here in Canada. Talk about a price gouge!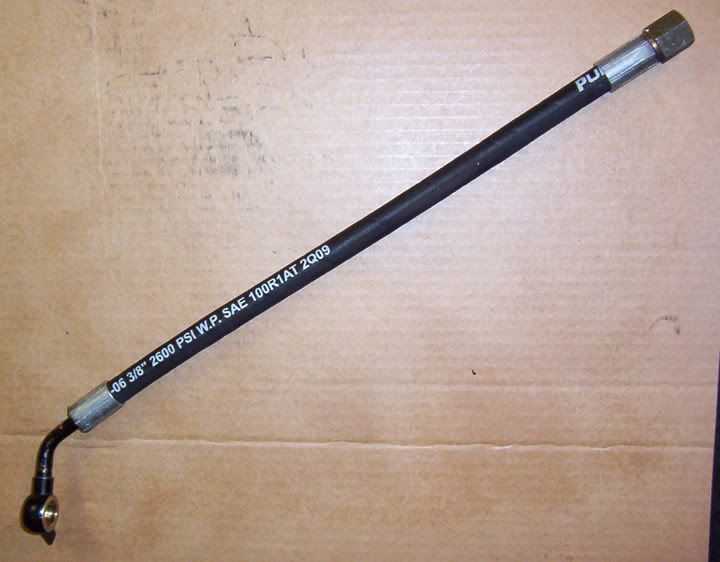 Last edited by
Rick89GTS
on Tue May 24, 2011 4:17 pm, edited 3 times in total.