so, i dropped off the factory hose yesterday. i got it back today.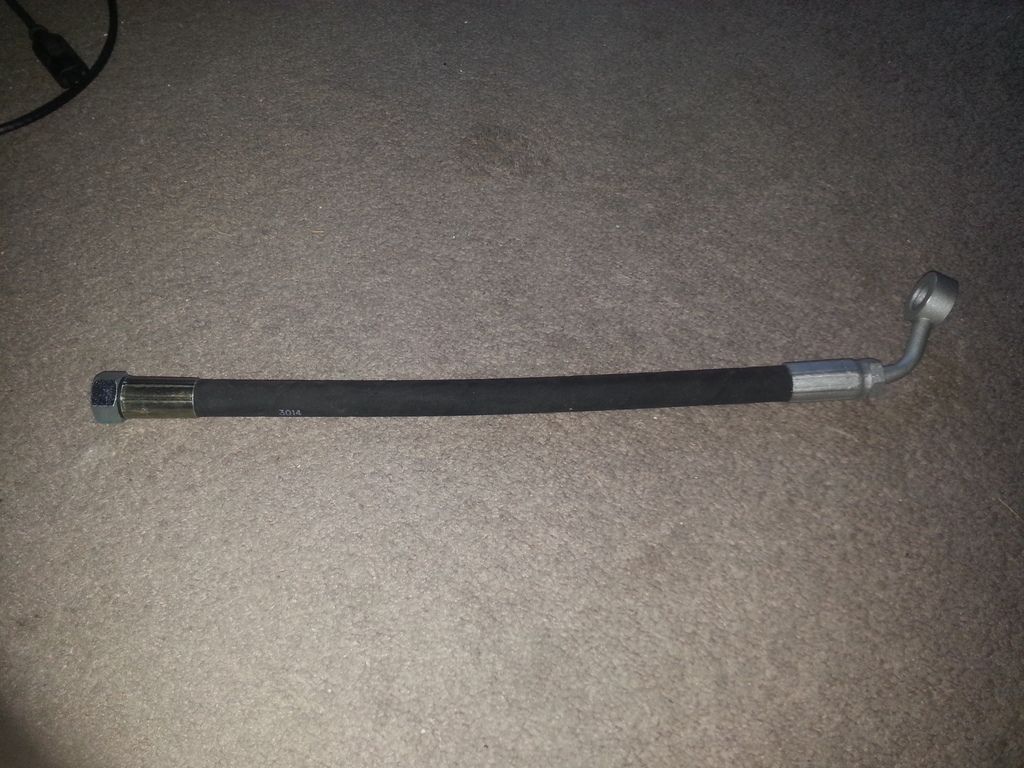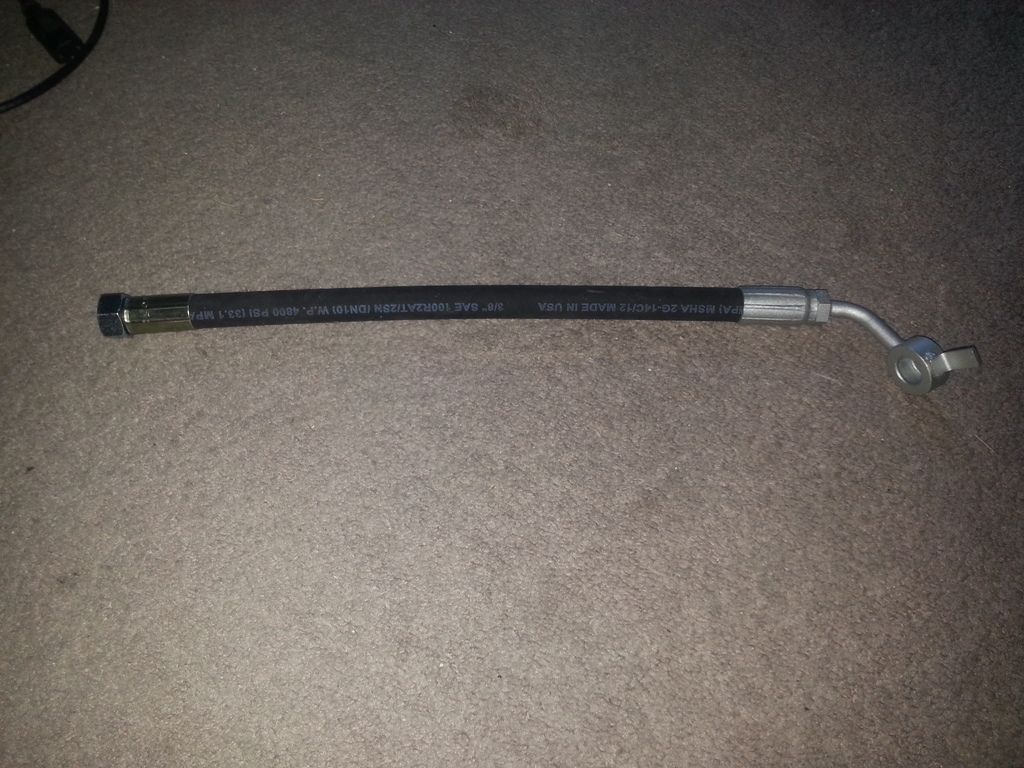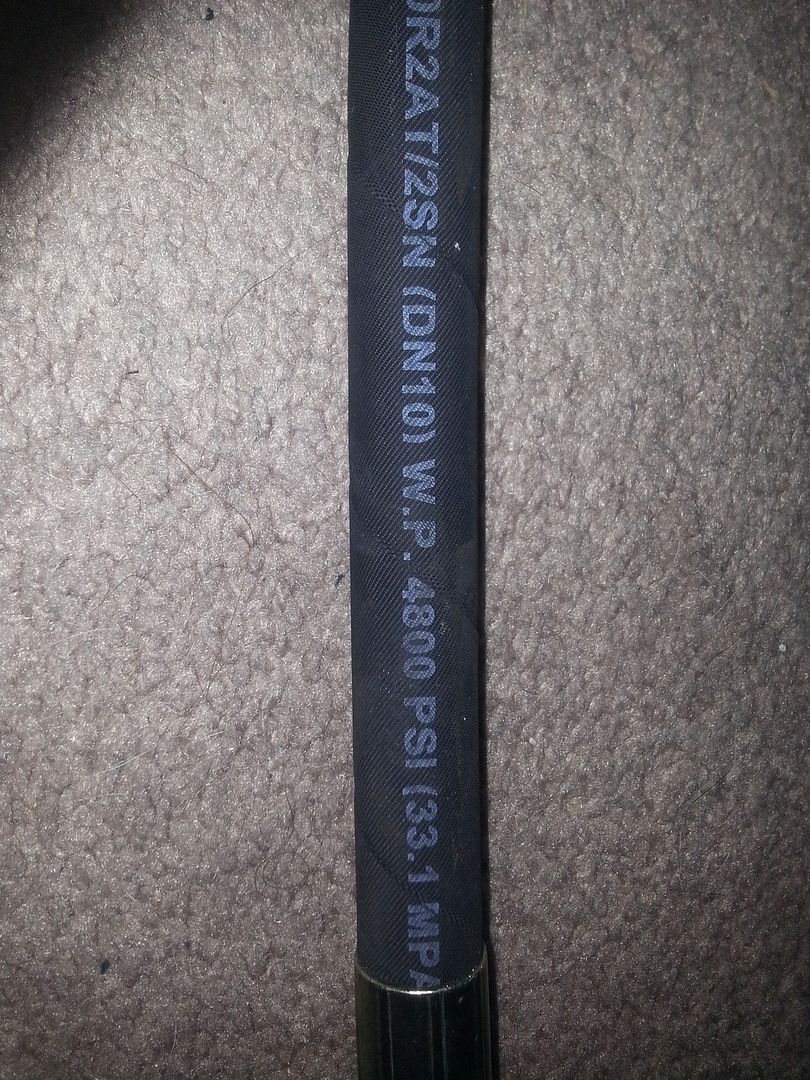 4800 PSI rating!
when i talked with the shop owner, his recommendation for the quickest turn-around time is:
1. supply a hose with the identical fittings (trying to source the ends is a pain for him apparently - and custom fabbing them would increase the cost A LOT).
2. $50 for the whole process (that does NOT count shipping TO HIM or BACK TO YOU).
3. again, you supply the hose fittings, he does the labor.
4. roughly 24 hour turn around time.
the banjo end was painted silver afterwards. no biggie. he prefers the 4800 PSI rated hose, as it creates a better seal when the hose ends are clamped in place.
i can pass along the name of the shop (with the phone number, etc) if anyone wishes to contact the owner directly and setup shipping, payment direct, etc.
i cannot be a middle man - my work schedule is very hectic and i have a newborn son.
i'll be installing this sucker in the next few days.
----
one small addition. did a quick bit of research. the factory power steering setup pushes around 1140psi. so, having a hose that can deal with 4800 psi (over 4 times the amount of pressure), the chances that it'll leak are pretty minimal.