Hey ,
I need to replace my heater core , so from what I know , I need to remove the dash board , the whole dash , even the sterring ...
I might need a lot of help with that , if some one can help me .
If not its gonna coast me around 800 $ at the garage .... dont have that money ....
Club Member
Posts: 52
Joined: Wed Aug 29, 2007 4:32 pm
---
There might be a write-up in the FAQ section. But you will need to drop the column, take out the center console and the complete dash. It's not that bad as long as you keep track of all the little nuts and bolts. Ziploc bags!!! I think the hardest part was getting the actual dash pad off because the clips at the windshield edge are tough to come out. Check around, there ought to be more info. Clean out the ducts while you're in there too, just for good housekeeping. The whole ordeal took me about five hours with lunch and dinner breaks.

Good luck,
Dan
MFIC at Rainbows and Unicorns Fabwerkz
Old build:
http://www.alltrac.net/phpBB2/viewtopic.php?f=44&t=27648
New build:
http://www.alltrac.net/phpBB2/viewtopic.php?f=44&t=42305
Go-Fast parts:
siliconeintakes.com
Established Member
Posts: 1826
Joined: Wed Feb 20, 2008 11:39 pm
Location: Colorado Springs, CO
---
i'm not sure if you got the 165 or 185, but i know for the 165, you can do it without having to drop the steering column, but the rest is a pain. there are many bolts(10 mm i think) that hold the plastic heater housing on as well as the a/c plastic stuff against the firewall
88' St165 #7114
91' Ford E250 Econoline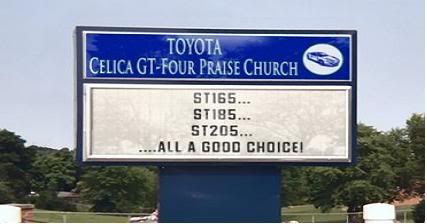 check out Myspace.com/Machinegunvendetta !
Club Member
Posts: 462
Joined: Thu Sep 06, 2007 5:14 am
---
I just finished mine tonight.
It is very easily done without the need to drop the steering column. Just make sure that you have the steering wheel in the "down" position before disconnecting the battery and removing the steering wheel.
HELPFUL HINT:
Use a sharpie and some plastic sandwich baggies.
Take your sandwich bags and put your screws/nuts/bolts/plastic caps in.
Use the sharpie to mark on the bag where the parts are from. BE SPECIFIC !
That is key. mark a bag as "driver front plastics" or "center dash and console", for example.
It makes the having to remember where each piece went much easier.
-Mario
Club Member
Posts: 400
Joined: Sun Feb 18, 2007 3:26 am
Location: Napa, CA.
---
Mario,
Where did you get your heater core?

Looks like all the aftermarket parts houses list part #398295 as our HC.
It is not anything close to the one in my 92 Alltrac. Does someone know if there is an aftermarket one that fits?

The previous owner screwed up the outlet pipe at the firewall and I can't get the heater hose to seal properly. I know Toyota doesn't sell this part separately.

I'll go to the salvage yard tomorrow and try to find one I can pull. Not sure if the Alltrac one is different than normal Celica or perhaps it must be an auto climate control model. Anyone know????

Thanks,
Dave
Club Member
Posts: 108
Images: 12
Joined: Wed Jan 28, 2009 7:56 pm
Location: Near St Louis
---
Here's what Mario sent me and below that, is what I found.
----------------------------------------------------------------------------
Hey Dave
I am having issues posting that Darth Ripley is trying to sort out for me, hence the PM.
As for the HC issue, NONE of the parts houses have the correct one. I spoke with the USA main supplier and their numbers are incorrect. They do not offer the correct one for the AllTrac. Sad
What I ended up doing was finding a local Radiator Repair shop to fix it for me.
I had the same issue with the pipe outlets that you apparently do, and they were able to fix that as well at no charge.
Total cost was $55 to have it re-cored and pressure tested as well as fixing the pipes.
Hope this helps.
-Mario
-----------------------------------------------------------------------------------
I found one at the salvage yard!
The parts houses not only have them wrong for the Alltrac but looks like there wrong for all 5th Gen
I pulled one from a 92 GT exactly the same (but with no outlet pipe damage). It had manual heat and fits perfectly(I was worried I would have to find Celica with auto temp control)!
Removing and replacing the heater core is not that bad. I didn't have to take the dash pad off.
Just remove the glove box including right dash speaker, all the stuff from the center including the ECU and air bag computer, then remove AC evap core (I didn't remove the blower motor housing), I removed the two bolts holding the gas pedal to the floor, and then the four remaining nuts and make sure the heater hoses are disconnected. Then it's a matter of carefully getting it free.
The only thing I did that might help going back in was I removed the plastic vent that goes to the defrost (one screw). I did leave it in place but I could move the heater box around a little easier. Then after the box was in place and before I tightened it down I lined up the vent and put in the screw (short phillips screwdriver).
Hope this helps, sorry no pictures (except of all mouse house that was in the heater box
).
Later
Club Member
Posts: 108
Images: 12
Joined: Wed Jan 28, 2009 7:56 pm
Location: Near St Louis
---
Here's a couple of pictures of Micky's old house!
Last edited by
dkdmonk
on Sun Apr 05, 2009 3:51 pm, edited 2 times in total.
Club Member
Posts: 108
Images: 12
Joined: Wed Jan 28, 2009 7:56 pm
Location: Near St Louis
---
Club Member
Posts: 108
Images: 12
Joined: Wed Jan 28, 2009 7:56 pm
Location: Near St Louis
---
sweet looks like a snake took out that mouse for ya haha
Adam 'Akiba' Armstrong
90 audi 80 quattro- new projekt
Stubborn ass '91 alltrac - traded!
dont let ANYONE fool you money CAN buy happiness...
OR at least SUPPORT it...
Established Member
Posts: 1054
Images: 4
Joined: Sun Oct 30, 2005 1:27 am
Location: a little hole in Michigan, USA
---
i'm also in the middle of this process...
it's really weird that the BGB doesn't outline how to remove the heater core. they have the a/c in there, but no heater. so i'm just doing this blindly, because there are no illustrated how-tos on the web either here or on celicatech or elsewhere. so i'm trying my best to take as much photos as i can while doing mine so that it can be helpful to someone later down the line. except that i have no clue what i'm doing ROFL.
i am not convinced you can remove this without taking out the dash pad, because with the dash pad out, i am still stuck and can't figure out what else i have to remove to take out the heater core... for sure, the cross beam bar in the dash has to come out...
heater core
us all.
NYC, NY, USA
Teal '92 ST185 (Current), Black '88 ST165 (Sold)
Founder, Kabiela - DIY & Enthusiast Marketplace (diybuysell.com)
Gold Member
Posts: 1554
Joined: Mon Mar 07, 2005 10:19 pm
Location: Manhattan (NYC), NY
---
You seem to be doing just fine Mike.

TIP:
When re-installing the cable that goes through the firewall, fish a solid core wire through to pull it back once HC install is complete.
Or, if you have "Fish Tape" (Steel line on a "reeL" with a hooked end for pulling wire) it will do it as well.

TIP 2:
Be careful when re-installing the dash pad not to break the plastic tabs. You cant miss them as they are sharp and pointy! lol

If you need help I can walk you through it on the phone.
PM for my # if you want it.

- Mario
- Mario
Club Member
Posts: 400
Joined: Sun Feb 18, 2007 3:26 am
Location: Napa, CA.
---
Mike,
I think you've got it wrong.
Don't try to think of the HC as pulling straight out or up and out.

Remove all the computer stuff under the HC and once it is free of the hoses that go through the firewall it will come out low.

I didn't remove dash pad.

Good luck!
Club Member
Posts: 108
Images: 12
Joined: Wed Jan 28, 2009 7:56 pm
Location: Near St Louis
---
---
Who is online
Users browsing this forum: No registered users and 1 guest