4th Gen HEATER QUICK FIX
For a temporary quick fix:
Undo the piano-wire loop on the heater inlet located on the firewall.
Push the lever all the way to the rear for heat.
Slide down by the passenger side left footwell beside the heater.
Unclip the white plastic clip that holds the heater vent control arm.
Push the lever all the way forward and that will allow heat to enter the cabin. (If you don't unhook the arm, intermittent contact will cause it to default back to the cold position.)
This will get you through winter but the long term fix is the soldering repair. I've done 4 already [Ugh] It ain't too bad.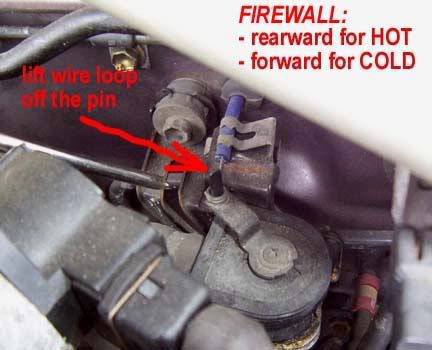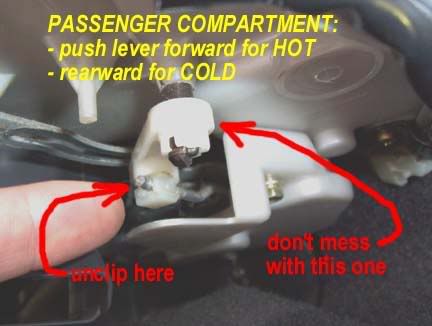 Here's how it looks unclipped. It will move back, so check it every now and then.
*Don't lose that little clip - keep it in a safe place.
*Here's the direct link to the
long term fix
/ soldering method, (originally posted by Zak062 at
http://www.st162.net
):
http://www.st162.net/forums/viewtopic.php?t=878
Last edited by
Rick89GTS
on Thu Jan 27, 2011 6:16 pm, edited 6 times in total.