No idea why anyone would want to do this... it isn't really that much fun.
1) Remove the intercooler piping and/or interheater (stock intercooler if you still have it).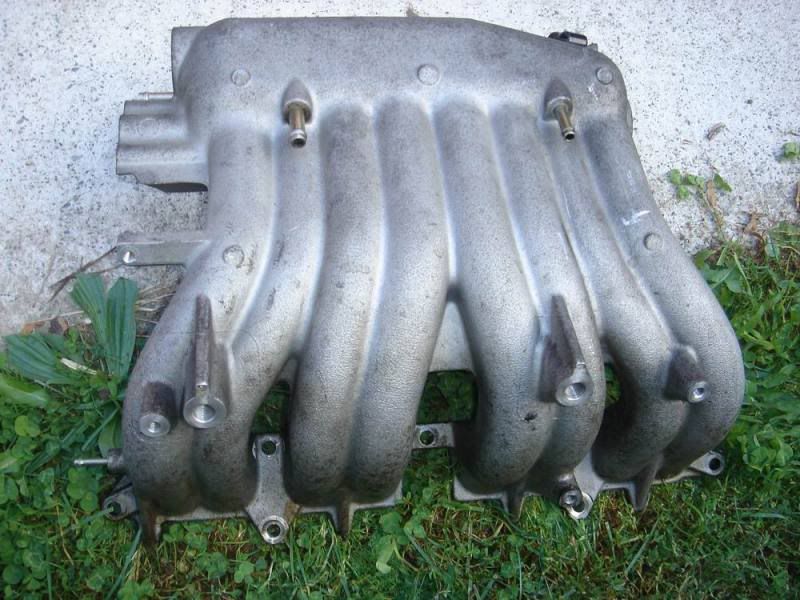 Basically all these bolt holes have bolts which need to be removed. Fun fun fun.
2) Remove throttle body (one large idle hose and two coolant hoses) and the 4 bolt stay it uses to attach to the head. Remove cold start injector.
3) Take off a wheel so you can get your hand in through the tie rod hole to get the two stays off which hold the manifold to the block. I had a lot of trouble with these. Others have found it very easy. I needed various combinations of spanners and socket sets mixed together. Soak the bolts with PB blaster or similar if necessary.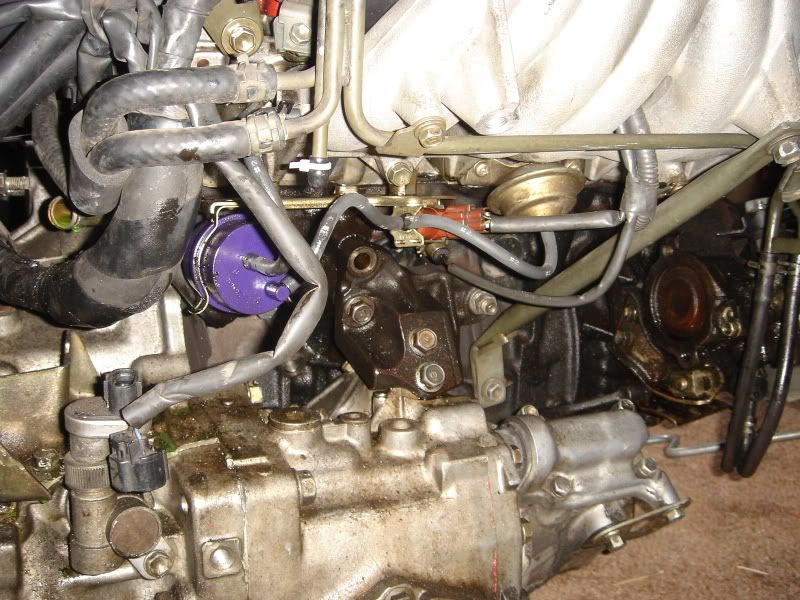 My engine when
slightly
more stock. This might help you locate things you are feeling but cannot see for those who cannot identify alltrac parts purely by touch. I only had one manifold to block stay at this stage.
4) Undo the 3 bolts which hold the fuel rail on. The fuel lines do not need to be disconnected, you just need enough room to move it around a bit to get at the manifold bolts.
5) Undo the ground strap bolt. It leaves the harness through the middle hole of the manifold betweek runners 4 and 5. It uses a 10mm bolt.
6) You will probably need to remove the strut bar to gain access to some of this stuff.
7) Remove all vacuum hoses from manifold and undo 2x 10mm bolts holding harness onto manifold. Care of vacc hoses for power steering. I removed the whole metal tubing from behind the manifold. There are two coolant hoses here which will need disconnecting- minimum coolant comes out- I didn't drain it first. They route to the throttle body you would have already found.
Do not forget the electrical connectors for both TVIS and TVSV which follow the same route as the ground strap. I found the TVIS one impossible to seperate and had to removed the whole assembly as one piece. Knock sensor is also down there and needs disconnecting.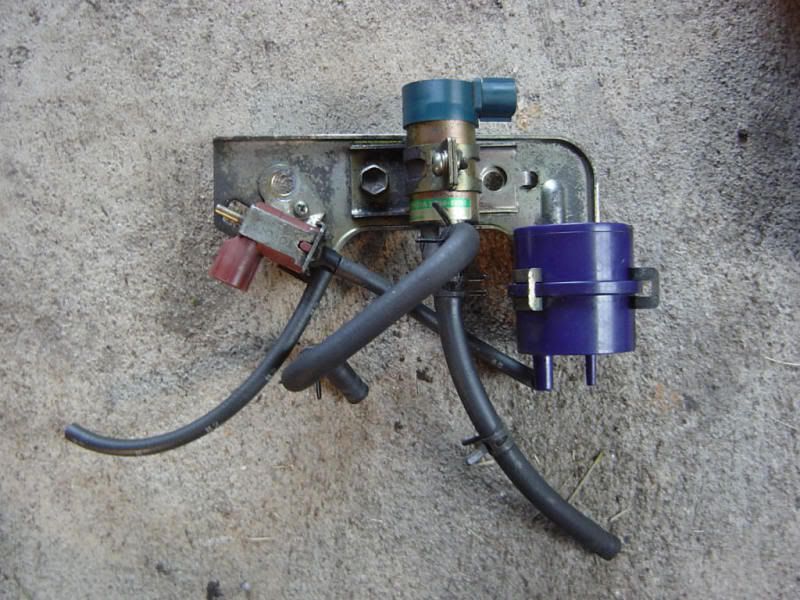 I had to remove this whole unit to allow me to see it and get vice grips to get the electrical connector apart.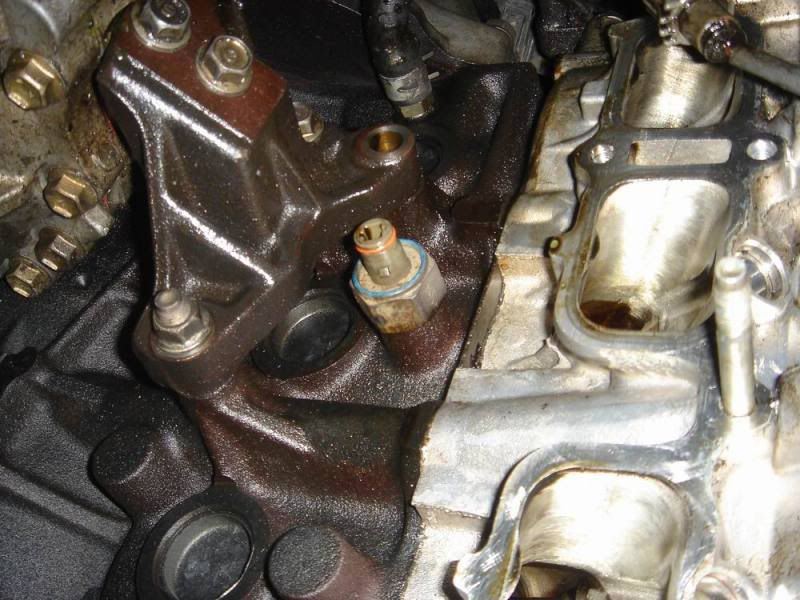 Knock sensor, connector slides out horizontally.
9) Using whatever combination of tools you can find take off all four bolts and three nuts (12mm) which hold the manifold on. The manifold will slip off fairly easily.
You should be left with this.... and this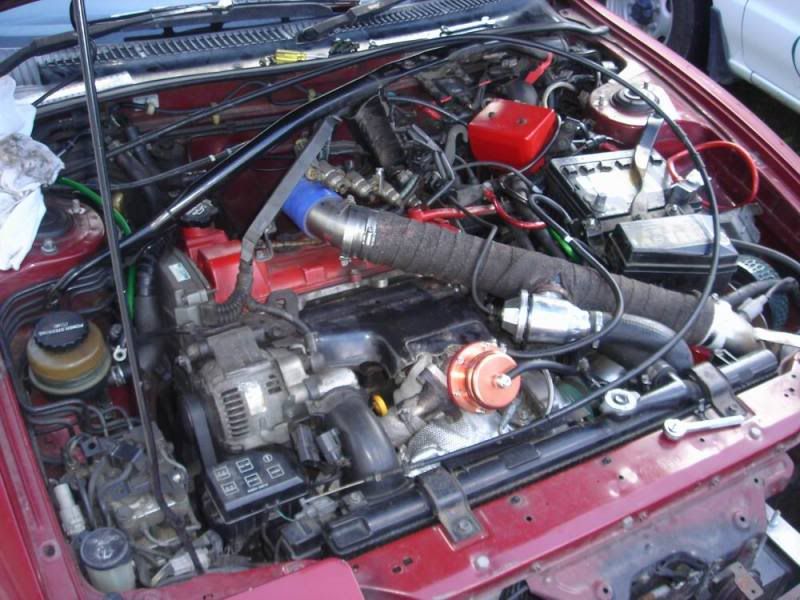 and a pile of this...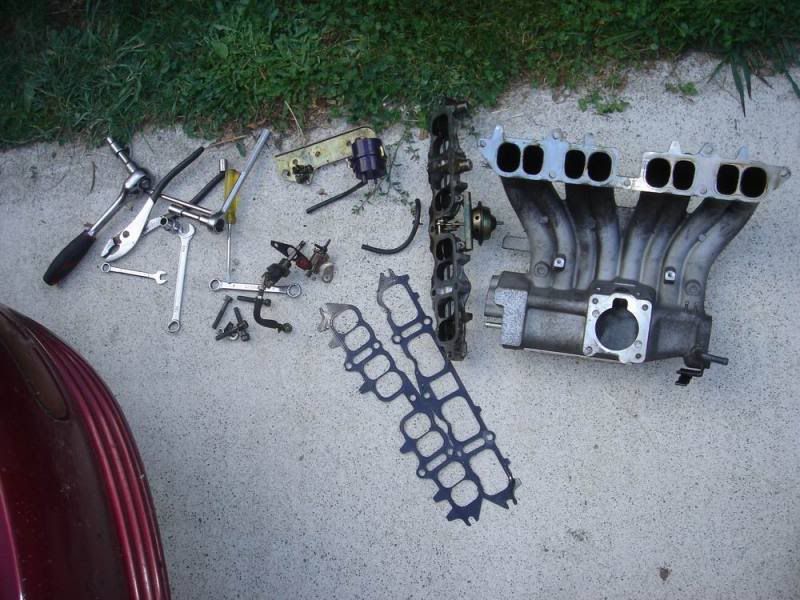 10) Test your TVIS system if you are replacing it. Details are in the BGB. Resistance between TVIS terminals is 33-39ohms. Test vacuum with a 30mL syringe if you do not have a vacuum source. Put 12V across TVIS module and it clicks...wow and air flows out second port instead of the filter...wow x2.
Now you can make your own manifold or some other stupid endevour
Thomas, JDM 90 185, 06 350z
Established Member
Posts: 2909
Joined: Sun Dec 11, 2005 3:01 am
Location: Hamilton, New Zealand
---
Good write up. Can we sticky in how to section
1991 ST185
Mods:
Aussie DP, 3in Exhaust, Wideband A/F, BayArea FMIC, HKS SSQ Blow Off Valve, Forge Waste Gate Actuator, AEM ECU, SARD 800 , Walbro Pump, ATS Fuel Rail Mod, ATS Fuel Pres. Reg. Mod., 60 trim upgraded ct26.
Club Member
Posts: 404
Joined: Thu Jan 05, 2006 1:54 am
Location: Phoenix, AZ
---
Thanks, I should point out that this was on my right hand drive JDM gt4 so brake booster etc may be different so beware.
Thomas, JDM 90 185, 06 350z
Established Member
Posts: 2909
Joined: Sun Dec 11, 2005 3:01 am
Location: Hamilton, New Zealand
---
---
Who is online
Users browsing this forum: No registered users and 2 guests