I'm not a wiring expert and need a little advice. I purchased an Innovate MTX-L wideband and I don't feel comfortable cutting into wires I'm not familiar with to hook it up. There are 5 wires:

RED - Wire to a switched 12V source
BLACK - Ground (This one I get)
WHITE - Wire to a headlight power source; a wire that supplies current to the headlights. This allows it to dim at night.
YELLOW, BROWN - These are analog outputs. Yellow supplies a 0-5V signal while Brown is a simulated narrowband signal (.1-1.1V).

What do I use for RED and WHITE? Also, where should I connect the BROWN wire (I'm using the stock ECU for now 'till I get a standalone)?

Thanks in advance.

-Anthony
'90 All-trac - His
'98 Land Cruiser - Hers
'02 Jetta TDI - DD (50+MPG)
Club Member
Posts: 120
Images: 0
Joined: Tue Oct 25, 2011 10:33 pm
Location: Clinton, UT
---
red goes to your cigarette lighters positive wire and connect the white wire to the ashtray's light. you will be able to dim it now. and for your signal wire, get a jumper from an electronic store hardware ( you can clip 18 awg to 22 awg with them). you can go to the diagnostic box or even easier: go to the ECU, middle clip of wires, going towards the right its the 5th wire on top, it should be white. good luck!
1990 toyota ST185 with st205 goodies (scrapped)
2011 BMW 535xi M pack (daily)

-Simon
Club Member
Posts: 470
Joined: Thu Sep 08, 2011 4:16 pm
Location: Montreal
---
its alot easier once you get in there.
SuperStanceStars
verticalSMILE
VSR FAB
Club Member
Posts: 30
Joined: Mon Jan 23, 2012 1:59 am
---
Thanks guys. Like I said, wiring is simple enough, I just didn't feel comfortable cutting into unknown wires. I don't even use the lighter.

I'll let you know how it turns out.

-Anthony
'90 All-trac - His
'98 Land Cruiser - Hers
'02 Jetta TDI - DD (50+MPG)
Club Member
Posts: 120
Images: 0
Joined: Tue Oct 25, 2011 10:33 pm
Location: Clinton, UT
---
You can also tap into the wiring at the stereo for the red and white, I think the orange one is the one you want for the white wire if you have an aftermarket deck (tied to the dimmer circuit)
★ 1991
GTFour
RC
~ "Rebel Scum" ★
It's for sale!
http://www.alltrac.net/phpBB2/viewtopic.php?f=64&t=52181
Build thread http://www.alltrac.net/phpBB2/viewtopic.php?f=44&t=44216
GTFour God
Posts: 3961
Images: 0
Joined: Mon Apr 09, 2007 11:29 pm
Location: Kelowna, BC
---
So this project is done. Thanks to everyone who helped.
I used the wires from the cigarette lighter (I don't use it) to power it and tap into the light. They weren't hard to get to either. It works great. Quick response and no problems. Again thanks for the help guys.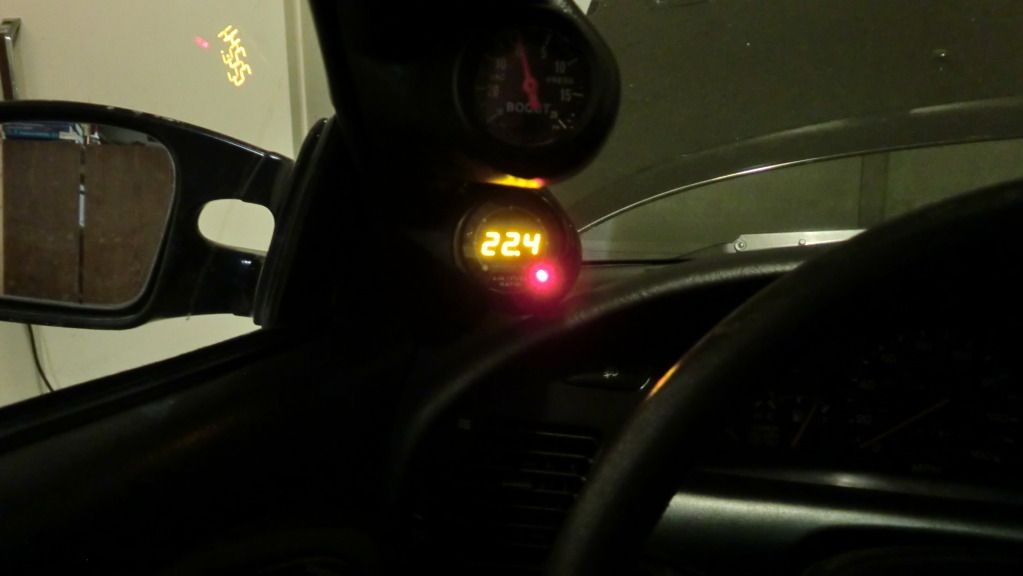 -Anthony
'90 All-trac - His
'98 Land Cruiser - Hers
'02 Jetta TDI - DD (50+MPG)
Club Member
Posts: 120
Images: 0
Joined: Tue Oct 25, 2011 10:33 pm
Location: Clinton, UT
---
---
Who is online
Users browsing this forum: No registered users and 1 guest