Hiya,
I've been hanging around on car forums for quite a while now, and been involved with cars and motorsport since I was knee high to a grass hopper, and I've noticed that there is a lot of mis-information going around regarding how to properly move your battery in to the boot. Its a fairly commonly asked question, but some of the answers are a bit ordinary. While I'm not an automotive electrician, I am an industrial electrician with 10+ years of experience, so I like to think I know a thing or two about this stuff
One of the biggest questions regarding this is; "Do I need to run a negative wire from front to back?". The answer is no. The body of the car is much larger than any cable you run through it, and is already at ground potential, so why increase voltage drop by making the return for the negative run all the way from front to back via a small cable?
The proper way to do this, is to make sure all grounds in the engine bay are strong and are securely bonded to the chassis, and then run a descent size ground from the battery to the chassis in the rear of the car. When doing this, it is important to use a good strong part of the chassis, and not just a weak thin body part, like a strut tower. For example I used the anchor point for the rear seats. Make sure you remove the paint before you bolt on the earth - paint is an insulator so will make for a weak connection. You can coat it later with some form of rust protection.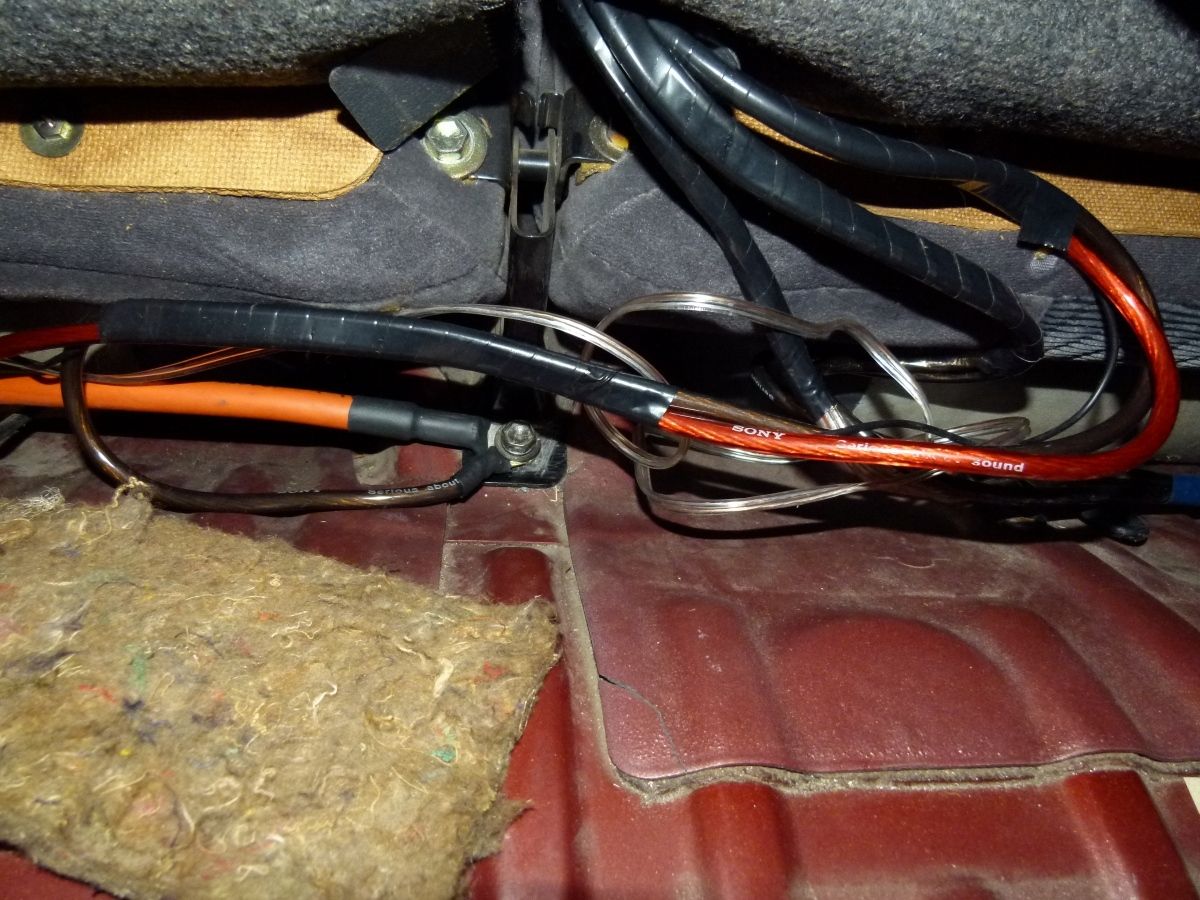 Connection point at the rear.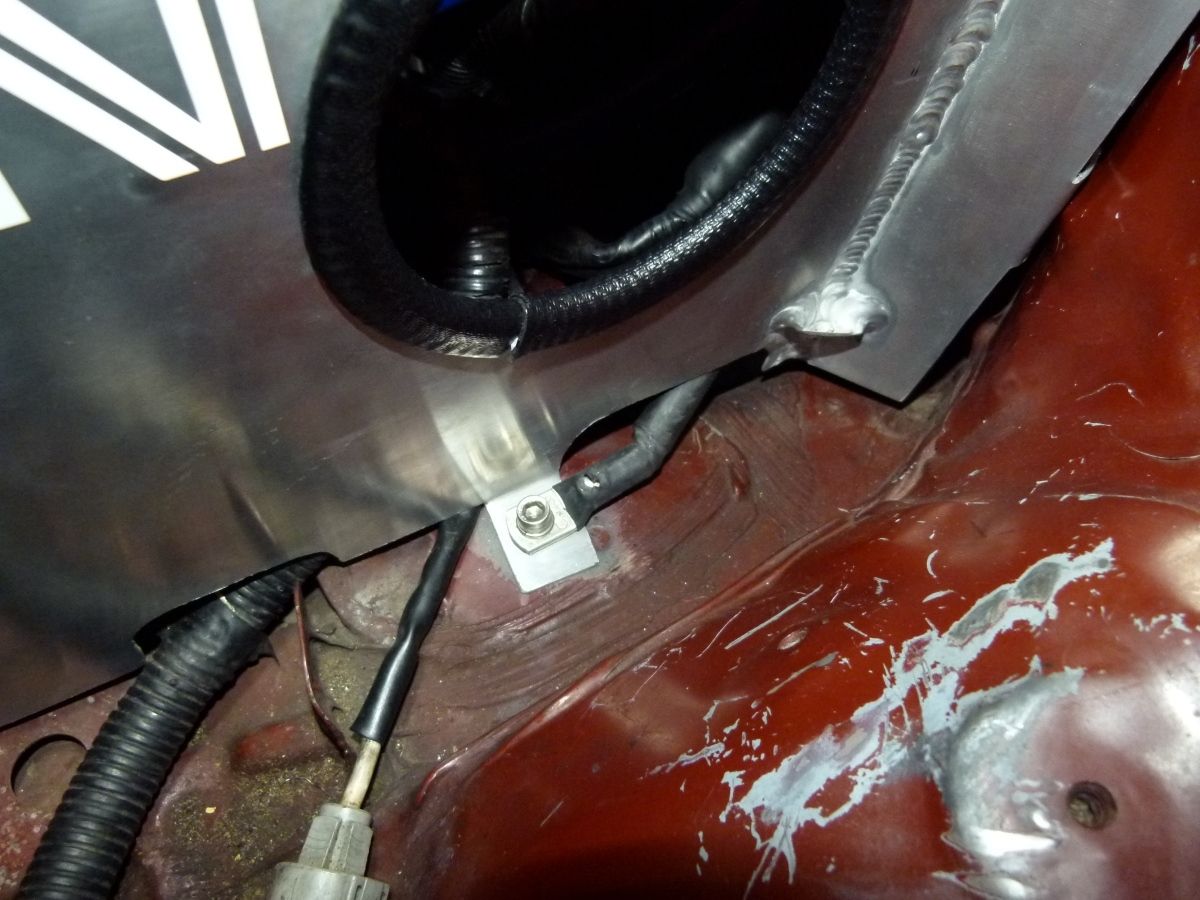 This is the existing main earth in the engine bay, bonded to the chassis. In this case it is doubling as an anchor point for my heat shield - as this is aluminium I have used electrical compound to eliminate the risk of electrolosis.
Another big issue is the battery box itself. There are a lot of cheap battery boxes out there, with a simple lid and a strap hold down. I'm not going to get too involved with the laws here, but if you are going to install a battery which needs to vent, it is not allowed to vent in to the cabin. In this case you need to use a sealed box, and run a vent line out of the cabin. You can get around this by using a Dry Cell battery, but some argue that they still need to vent. My point is - don't skimp on the box, and mounting. The battery is an extremely heavy item, and in the case of an accident or motorsport where there is a lot of load on the mount you don't want to rely on a dodgy set up.
For instance, this is my set up. I mounted a plate to the floor (I had to remove the tank to do this) then then my box sits on top of this and there is a nice stong clamp inside it.
Now, for the positive connection, there are a couple of ways to do this. The first is to run the new cable directly to the starter, and then use the original starter cable to provide the power to the fuse box (you can do this on a post, to provide a point for jump starting), or, take the cables that were at the original battery terminal and join them on to the new cable. I went for this option, it is a little tidier to me, and for a lot of people it is probably the easiest. I have access to good crimpers, so I used crimp links and then crimped and soldered (which is probably overkill but why not?) but a lot of people won't have these. An easy way is to buy a crimp link the right size and solder it. Use heaps of solder and get it right into the link, and get good penetration through the copper.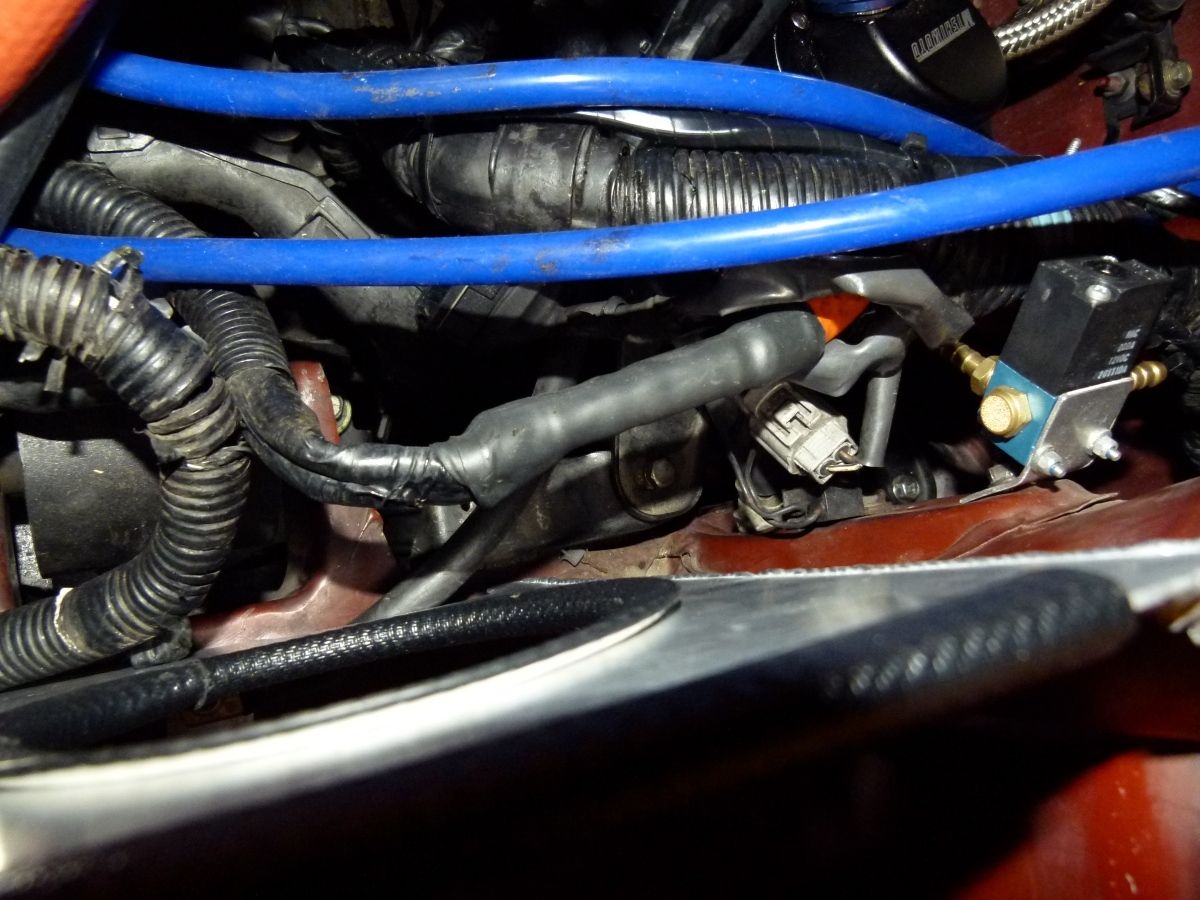 Here is my join - the link is filed down after crimping to get rid of rough edges that can damage the insulation, and then I used 2 layers of heat shrink.
For cable size, I recommend going with something like a 35mm2. Make sure it is flexible, and if you can get double insulated cable, all the better - it just makes it more resistant to a short. When running the cable, make sure you don't run it under carpet where someone is likely to stand on it, and use cable protection when running close to edges.
I used a cut out switch on the lid of my box. Some people like to use a circuit breaker. To me, I was confident enough with the way I've run my cable that I won't need a circuit breaker. Its up to you. If you do get one, make sure you get one that can handle the start current. Use good quality terminals, don't mix up your positive and negative and you'll be good to go.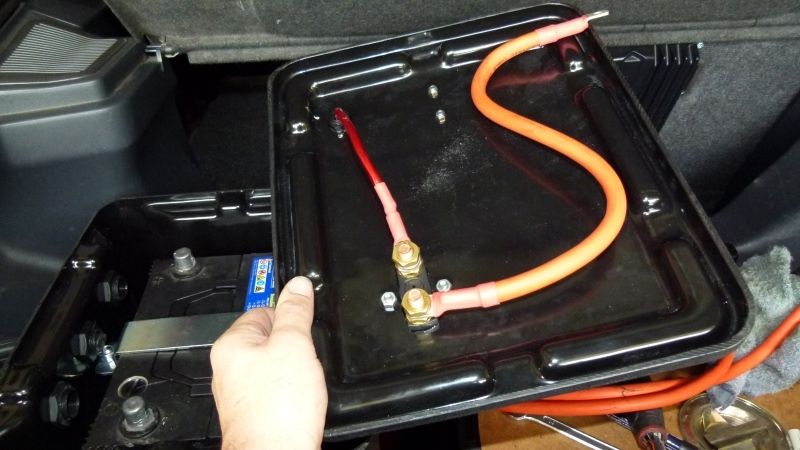 Club Member
Posts: 99
Joined: Fri Mar 19, 2010 7:45 am
---
Nice work
Here is how I did mine
viewtopic.php?t=26689
GT Four
Adovansu
"I want to enjoy the powerful and nimble agility behavior."
Elephant: http://www.alltrac.net/phpBB2/viewtopic.php?t=26687
Established Member
Posts: 1139
Joined: Mon Mar 24, 2008 8:41 am
Location: New Zealand
---
Sorry mate I didn't see your one I didn't mean to tread on your toes!

I like the way you positioned your battery, leaves a lot more room in the boot.
Club Member
Posts: 99
Joined: Fri Mar 19, 2010 7:45 am
---
Its just consolidating information rather than having it spread around the place. No big deal to me if there isduble up
GT Four
Adovansu
"I want to enjoy the powerful and nimble agility behavior."
Elephant: http://www.alltrac.net/phpBB2/viewtopic.php?t=26687
Established Member
Posts: 1139
Joined: Mon Mar 24, 2008 8:41 am
Location: New Zealand
---
---
Who is online
Users browsing this forum: No registered users and 1 guest