Pic from the track!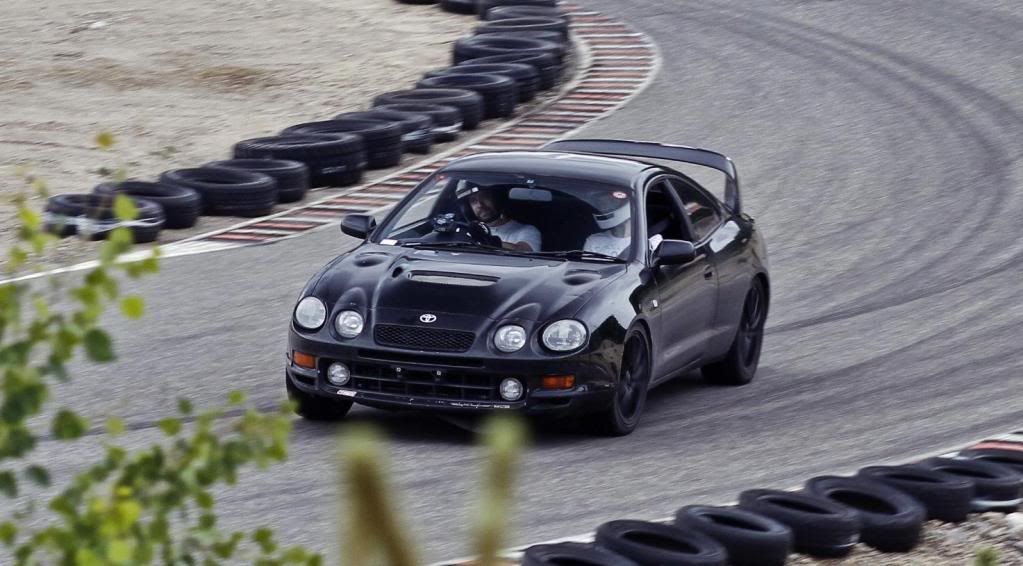 Club Member
Posts: 216
Joined: Fri Aug 31, 2007 4:08 pm
Location: Brossard, QC, Canada
---
Not sure if I count
94 celica w/ swapped st205
Columbus, Ohio
Club Member
Posts: 37
Joined: Tue May 13, 2008 10:16 pm
---
SleepingTurbo wrote:i want to become an owner. id love to own one of these, as i imagine it would have far less problems than my 165.

i have some connections. im going to see what can be done.i want a white one, like my 165. but i want the WRC version, so i can have the unlockable anti-lag.
Unless you want to replace your turbo every week you aren't going to want to unlock the anti-lag system...those things aren't cheap
st205 crew
Club Member
Posts: 79
Joined: Tue Sep 29, 2009 12:59 pm
Location: Prince George, BC
---
I yet have to see someone getting the ALS to work using the OEM setup/parts.
Turbocelica.nl
Established Member
Posts: 2189
Joined: Sat Sep 10, 2005 12:16 pm
Location: NLD
---
Wish that new york story was true, I'm army stationed in Japan. I own a 96 ST205 that im dying to bring back.
Club Member
Posts: 21
Joined: Wed Jan 05, 2011 1:54 pm
---
will i count if i finish my st205 gt-4 swap in my 88 all trac?
1989 Toyota Celica GT: SOLD
1988 Celica All-trac JDM st205 swap: (project)
Club Member
Posts: 234
Joined: Mon Sep 13, 2010 2:19 am
---
You can add me to this list, i just bought one off my dad
Club Member
Posts: 26
Joined: Sun Jan 10, 2010 12:12 am
---
I have a st205 in my 1988 alltrac st165. Took me a while to find fuel injectors and other parts are pretty hard to come by as well. I have a pretty good hook up in the uk that i can get just about anything i want.
1988 Alltrac. Full st205 swap. HKS blowoff valve. Greddy manual boost controller. Front mount Mishimoto intercooler. TTsupra fuel pump. Full 3" exhaust. Stock cluster fitted boost guage. Primer black faded paint for disguise. lol
Newbie
Posts: 10
Joined: Mon Jul 11, 2011 9:03 pm
Location: Maryville Tennessee
---
So there are two 165s with 205s swaps near Knoxville, TN that I did not know about? I got a 205 swap in a 185 but now I am moved to St Louis. Shame you guys never made it to the old dragon meets when I was still around.
Coldiron
92 st185 (205 swap) | 03 350Z Track (sold) | 13 Pilot | 17 Mazda3
www.noritoy.com | noritoy.deviantart.com | http://www.alltrac.net/phpBB2/viewtopic.php?f=44&t=19891
GTSilver Member
Posts: 10397
Images: 7
Joined: Mon Aug 09, 2004 9:12 pm
Location: St Louis Area (IL)
---
My Slowly But Surely 94 ST205 Celica Coming Together


Pump Gas? What's that? I use 100 Octane, cuz it tastes good!
Club Member
Posts: 146
Joined: Mon May 23, 2005 11:04 pm
Location: Fellsmere FL USA
---
---
Who is online
Users browsing this forum: No registered users and 1 guest