I stumbled on to this Craigslist add today:
http://sandiego.craigslist.org/csd/cto/4328475657.html
I went to go check it out and its in rough shape, car has been sitting for 2 years ect...
I noticed that there wasn't a sunroof and that the GT4 has a RC bumper. how rare is it for a north american GT4 not to have a sun roof?
Also, so you guys know this car is a serious project car, but the price is fairly low. I just don't want to tow it to san jose.
"...because limits, like fears are often and illusion."
MJ
Club Member
Posts: 28
Joined: Thu Jan 23, 2014 9:08 am
---
Mine doesn't have a sunroof either.
Club Member
Posts: 93
Images: 0
Joined: Tue Apr 24, 2012 10:52 am
---
That GT4 is a serious project. But the price is low like you said, even states OBO. Mine is also a 1990 and funny thing it also has a similar hit on the rear quarter panel and same stock paint on engine bay.
Club Member
Posts: 214
Joined: Wed Jan 23, 2013 5:49 pm
Location: SoCal
---
You know, if he has the crash bar for that bumper, those two together could easily bring in $600-800 as parts. Someone from the FWD crowd will probably want the hood, say $50, probably also take the transmision and engine mounts, maybe the whole engine plus cross member (doing a half-trac), another $400. A salvage yard will probably give you 200 for the rest of it. At that point you're only out a few hundred bucks plus whatever you paid for towing it if you decide it isn't worth making a project out of it.

As an aside I've now owned two 5th gen and a 7th gen and they've *all* been hit right there.
1990 Red Celica GT-S
"Gracie"
- sold
2001 Red Celica GT-S
"Hannah"
1993 Formerly Blue Celica Alltrac
"Alexandra"
Club Member
Posts: 69
Joined: Thu Apr 11, 2013 2:56 am
Location: Portland, Oregon
---
are you talking about this one?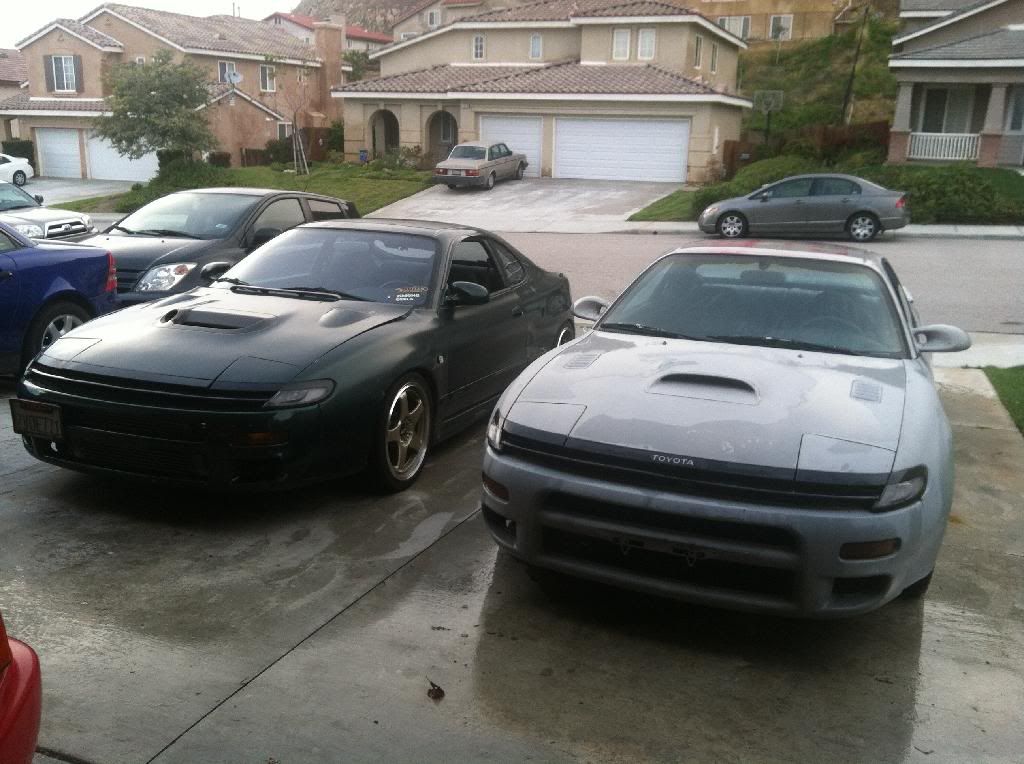 if so, i ended up picking up this car. car is not to bad of shape, full interior, completely stock motor, all it had was a siezed fuel pump. 4gen 3sgte is going into it anyways so motor was not a problem to me. coilovers as well so the stock cut springs and struts are going bye bye. not to mention, i also own a rare original turbo hardtop mr2 as well!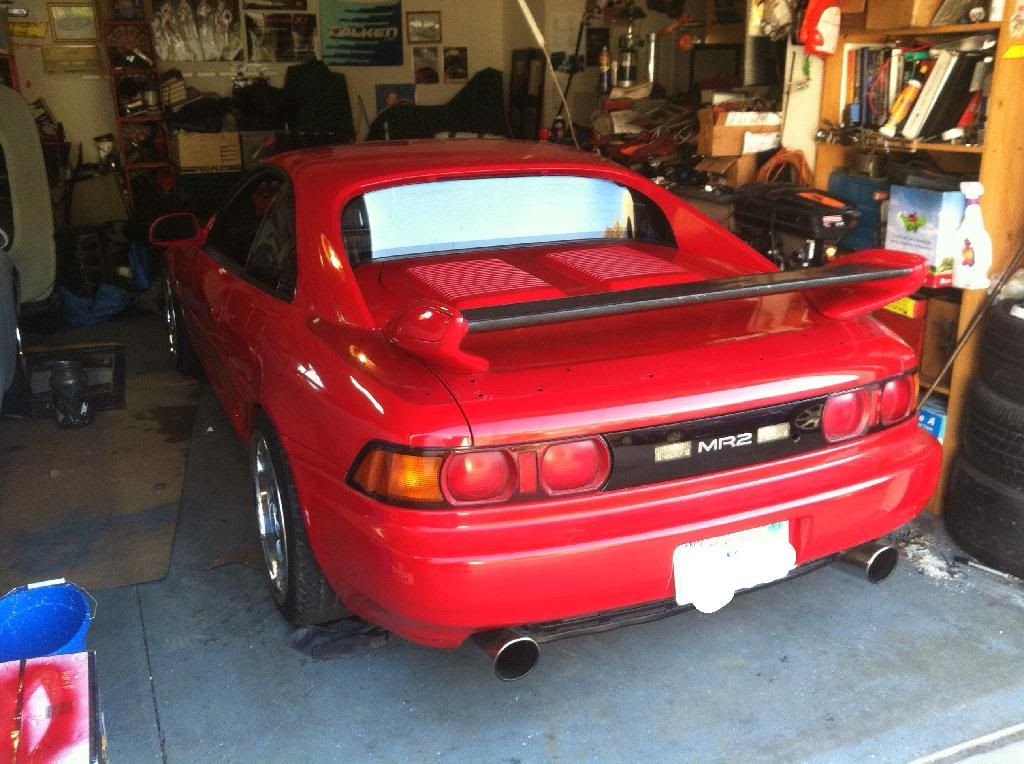 I <3 MY ST214
Club Member
Posts: 733
Images: 0
Joined: Fri May 16, 2008 5:05 pm
---
No sunroof on mine or my brothers. Both 165's If mine had one I wouldn't have bought it. I hate sunroofs ...
Rob
1988 ST165 - 78K - Project ---> http://www.alltrac.net/phpBB2/viewtopic.php?f=44&t=31483&start=240
2000 Toyota Tundra SR5 - 165K - DD - Thanks 97JZA80
2007 Toyota Rav4 - 130K - My girls DD
2001 Toyota Camry - 276K - Highway Runner
Established Member
Posts: 2673
Joined: Tue Nov 25, 2008 2:44 am
Location: New Castle , DE
---
as far as Toyota's go in the uk if it has a sunroof it IS a standard UK model. All Celica st205 GT4s that came without sunroofs were from Japan.
Newbie
Posts: 6
Joined: Mon May 12, 2014 11:16 am
Location: COLNE
---
---
Who is online
Users browsing this forum: No registered users and 2 guests