Just curious about switching my ECU over to JDM? Worth it? Not worth it...?

Guess I'm wondering if there is any HP gain, what to look for about pin-outs, and should I be changing injectors etc if I were to change ECU?

Thanks all!

And how has everyone been?! I haven't been on here in forever!!!!
Club Member
Posts: 93
Joined: Tue Aug 19, 2008 1:22 am
Location: WI
---
if my memory is good, usdm is 200 hp and the japanese ecu is 225hp. its because of the fuel rating wich is 98ron in japan. 93 AKI is the same thing if you do the conversion. dont forget the JDM ecu will cut at 180km/h unless you install a speed delimiter
1990 toyota ST185 with st205 goodies (scrapped)
2011 BMW 535xi M pack (daily)

-Simon
Club Member
Posts: 469
Joined: Thu Sep 08, 2011 4:16 pm
Location: Montreal
---
Because of the different octane ratings, with a JDM ECU, at full load and high rpm, you might have detonation, unless you run high octane gas or find a solution to raise your octane.
Club Member
Posts: 497
Joined: Wed Aug 20, 2008 4:33 am
Location: Bas St-Laurent, Québec
---
I've got one in mine. As long as the ECU is from the same model (90-91 or 92-93) it is a straight swap. The pins are same. I had to repin mine as the ECU is from 91 and the car is a 92. Not a big deal. As far as telling a difference, I can't honestly say that there was a huge difference. There was some. I have always run the highest octane I can find in my car, even before changing the ECU, and I've never had any detonation issues with this ECU.

I swapped mine out because I thought the ECU was bad. Turned out not to be the case. If you can get a good deal on one from the same model year, do it. I wouldn't pay big bucks for it though.
Mike
92 All Trac - Daily Driver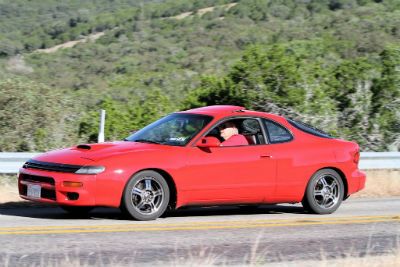 Gold Member
Posts: 1990
Joined: Mon Jun 26, 2006 9:13 pm
Location: Nitro, WV
---
---
Who is online
Users browsing this forum: No registered users and 1 guest