I've acquired a 93 st185 and I'm searching for a LR control arm. I have Toyota's part number but it's obsolete I'm told. Does anybody have a used one they're willing to part with or know of a place that may have one or a suitable replacement???
Newbie
Posts: 12
Joined: Tue May 17, 2016 12:36 am
---
Whats the part number of the control arm?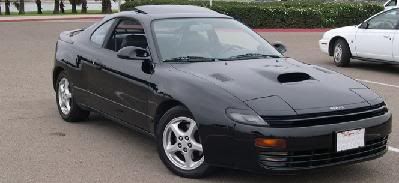 Club Member
Posts: 687
Joined: Sat Oct 29, 2005 6:45 pm
Location: San Diego, CA
---
They're the same as the FWD Celicas.
GTFour God
Posts: 4722
Images: 0
Joined: Mon Aug 09, 2004 9:04 am
Location: Ma
---
It's the left rear one, 48730-20050
Newbie
Posts: 12
Joined: Tue May 17, 2016 12:36 am
---
1992 Toyota Celica all-trac (the dream car)
1993 Toyota Celica ST (the efficient daily driver)
2012 Hyundai Genesis Coupe 3.8 Track (the fun daily driver)
Club Member
Posts: 278
Joined: Mon Aug 11, 2014 2:02 am
Location: Pennsylvania, USA
---
Also, 48730-20050 was only used on 90-91 Celicas. 92-93 use a different part number for that control arm: 48730-20140, also discontinued.
1992 Toyota Celica all-trac (the dream car)
1993 Toyota Celica ST (the efficient daily driver)
2012 Hyundai Genesis Coupe 3.8 Track (the fun daily driver)
Club Member
Posts: 278
Joined: Mon Aug 11, 2014 2:02 am
Location: Pennsylvania, USA
---
---
Who is online
Users browsing this forum: No registered users and 1 guest