Decided to weld an old cracked manifold and see how long that one is going to last. Since new manifolds are not available anymore and old ones crack too, we are taking this route. Dunno.
Pretty expensive with gaskets, but no other option for the moment.
Last year and 6.500 kms ago we welded the CT27 turbinehousing too and that one is going strong till now, so fingers crossed.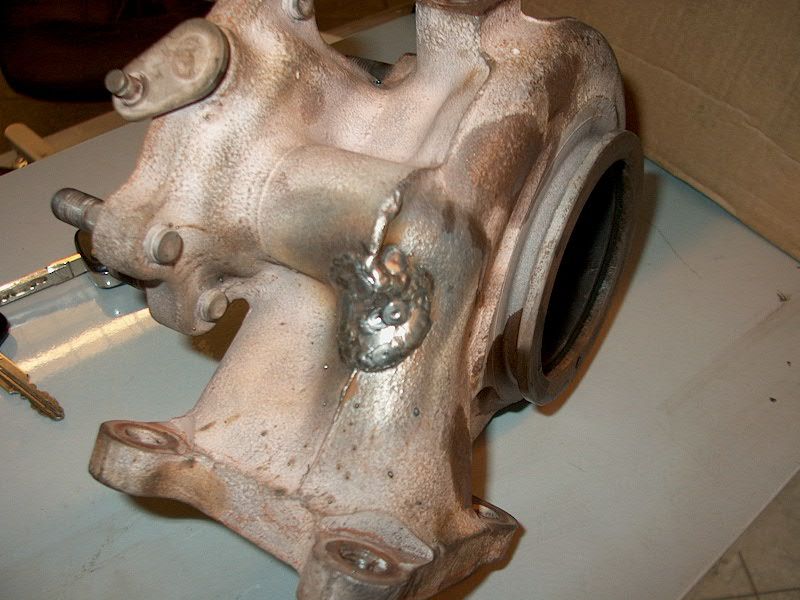 Club Member
Posts: 74
Joined: Tue Sep 29, 2015 8:53 am
---
How on earth do you even get a crack there? The repair looks solid at least.
★ 1991
GTFour
RC
~ "Rebel Scum" ★
Build thread http://www.alltrac.net/phpBB2/viewtopic.php?f=44&t=44216
GTFour God
Posts: 4584
Images: 0
Joined: Mon Apr 09, 2007 11:29 pm
Location: Kelowna, BC
---
Found out that my T-vis did not work, sigh. Almost impossible to investigate what is wrong. But if you remove the front wheel, with one hand, I could reach the T-vis parts.
Appeared that the connector for the T-vis vsv missed one wire: broke at the connector.
Got myself an spare connector, with wires, and struggled to connect the new connector to the wiring loom.
Anyway, I succeeded and she works now...pfwiew.
Ofcourse one day later, the alarm system quit working. It is an aftermarket system and it lived in the car for about 20 years now. So, no parts available. Since the starter interrupter was disconnected long ago, I only used the system for closing and opening the doors.
I get me some cheap remote car opener and that's it. No need for an noisy sirene.... nobody wants to steal such an money pit.
Club Member
Posts: 74
Joined: Tue Sep 29, 2015 8:53 am
---
Sigh, cracked manifold and warped too: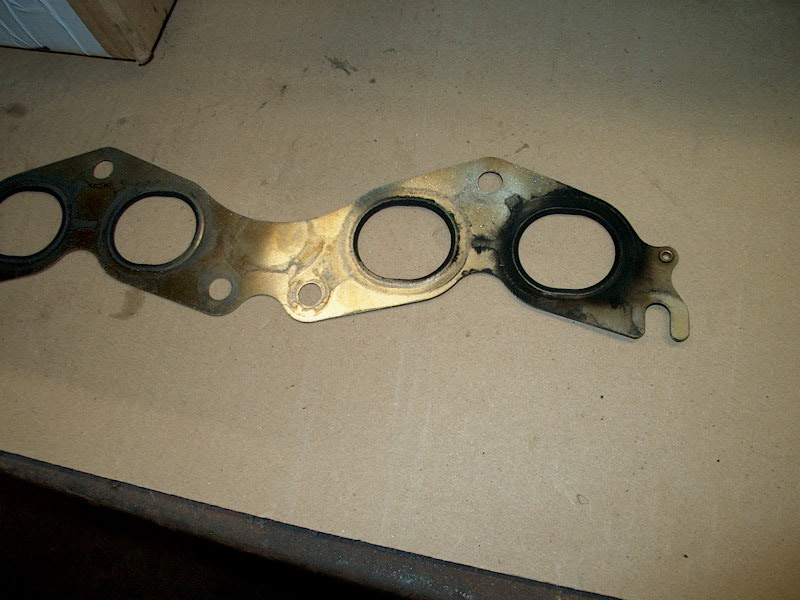 Club Member
Posts: 74
Joined: Tue Sep 29, 2015 8:53 am
---
Six months from installation and about 2.000 kms. She is going strong and runs excellent. Me happy .
Club Member
Posts: 74
Joined: Tue Sep 29, 2015 8:53 am
---
---
Who is online
Users browsing this forum: No registered users and 2 guests