As per previous posts, i've got the lovely JDM 4 spoke Momo Toyota factory option & hub adaptor on the RC
crappy pic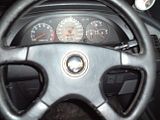 Perfect reach with the JDM column adjustment.
On my Carlos i have the Ltd Edn Sparco Carlos Sainz wheel fitted to a quick release boss and matching shifter knob and a 2nd brand new boxed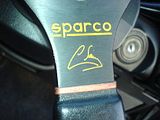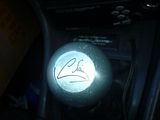 wheel sits a little too far away for my liking due to no reach adjustment on the UK column.
and a Momo Corse 350mm Model O2 deep dish with Momo hub adapter on my ST165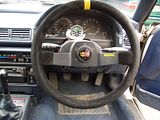 Awesome wheel and perfect deep dish reach and column adjustment. The best driving wheel for me.
I used to have a Momo Monte Carlo 320mm wheel on the ST165 but it was too small for my liking (it was more like 310mm) .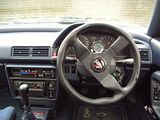 Impossible to drive 1 handed and smoke. everytime i would sneeze, i almost crashed... way too sensitive!