No pics on hand, but my GT-S has the 3 spoke factory option MOMO off a GTFour, and my RC has the factory option 4 spoke MOMO. I hate the 4 poke, the ring feels much thicker and harder to have a solid grip on.
I would kill for one of these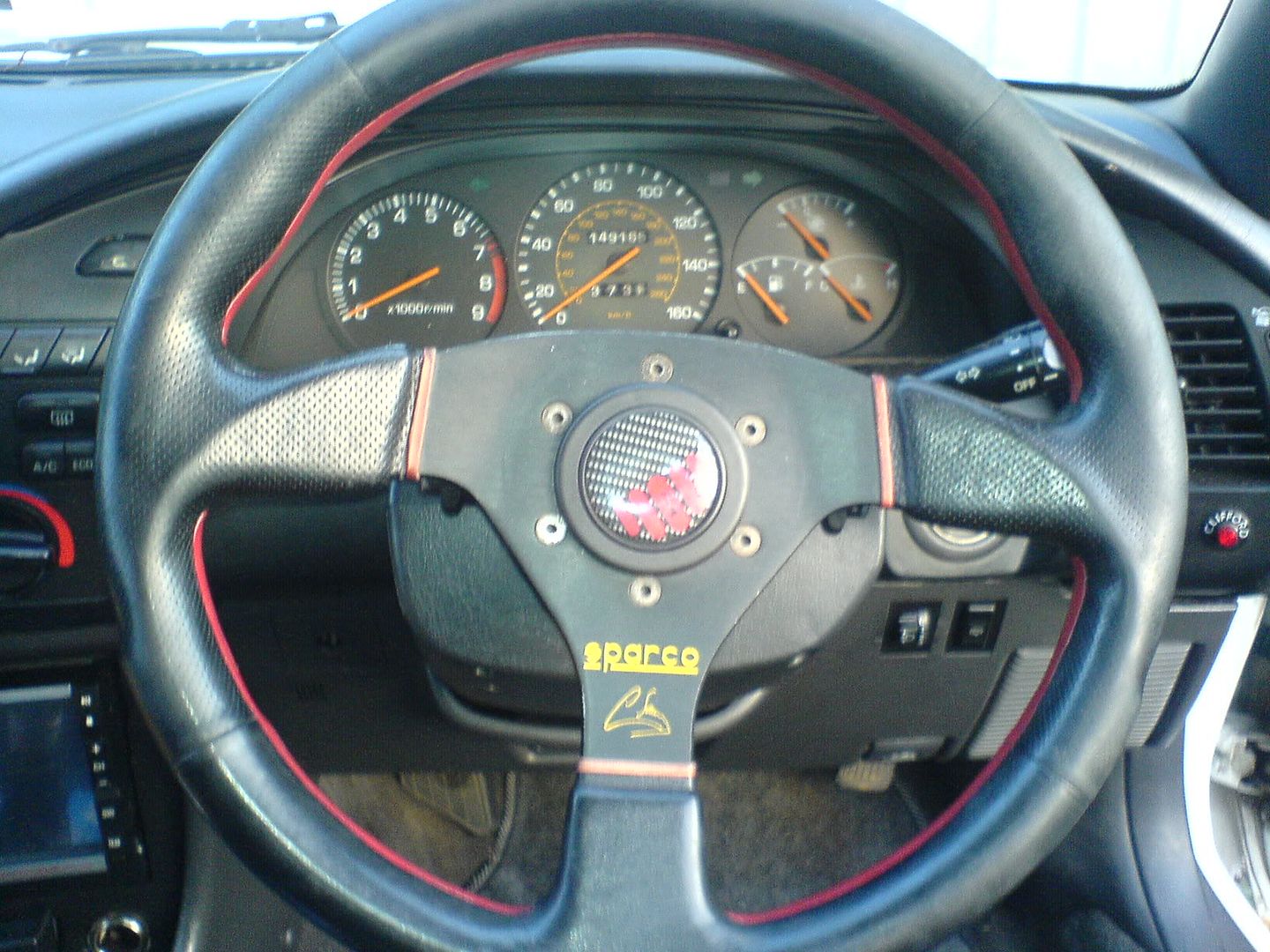 edit: and apparently there's a matching shift knob and pedals? So much want!