A couple pics from the event, thanks to
Mach V Dan
from your freindly neighborhood NASIOC forums. Hope to see more guys out next month (7/19/09)! It really is a blast, and believe it or not, #12 is my DD!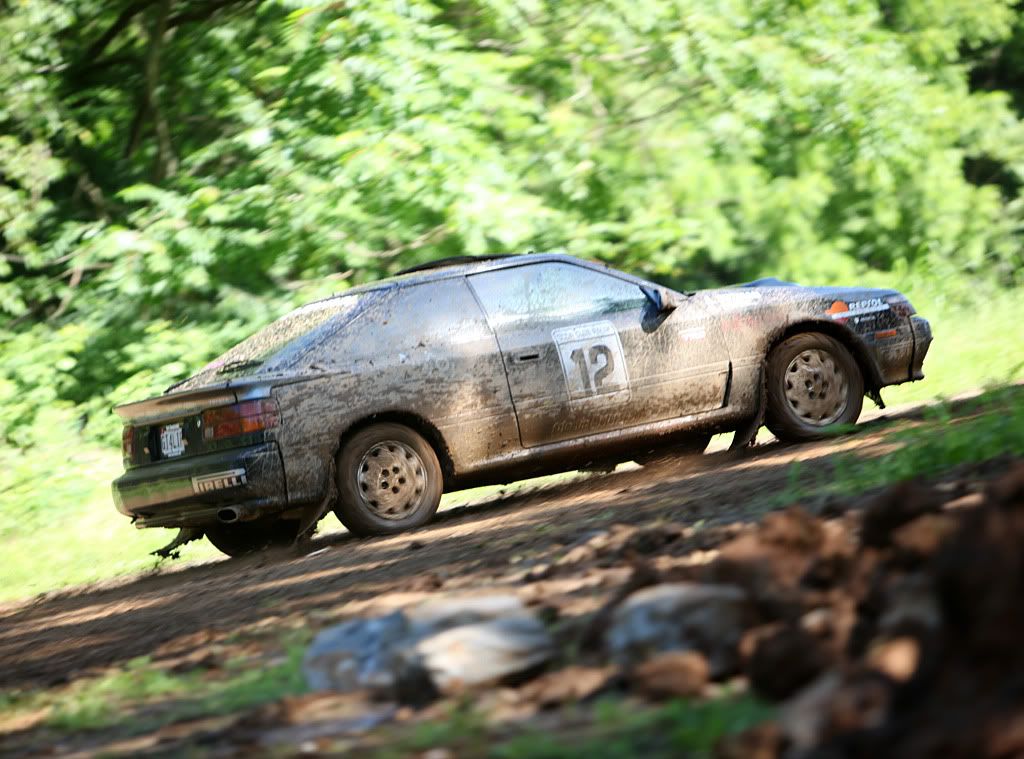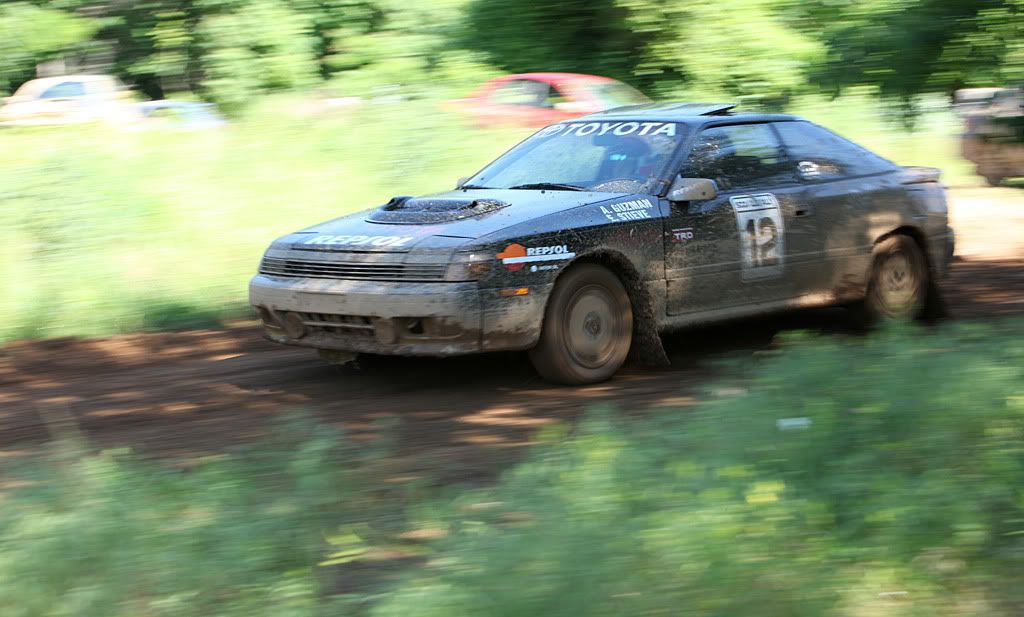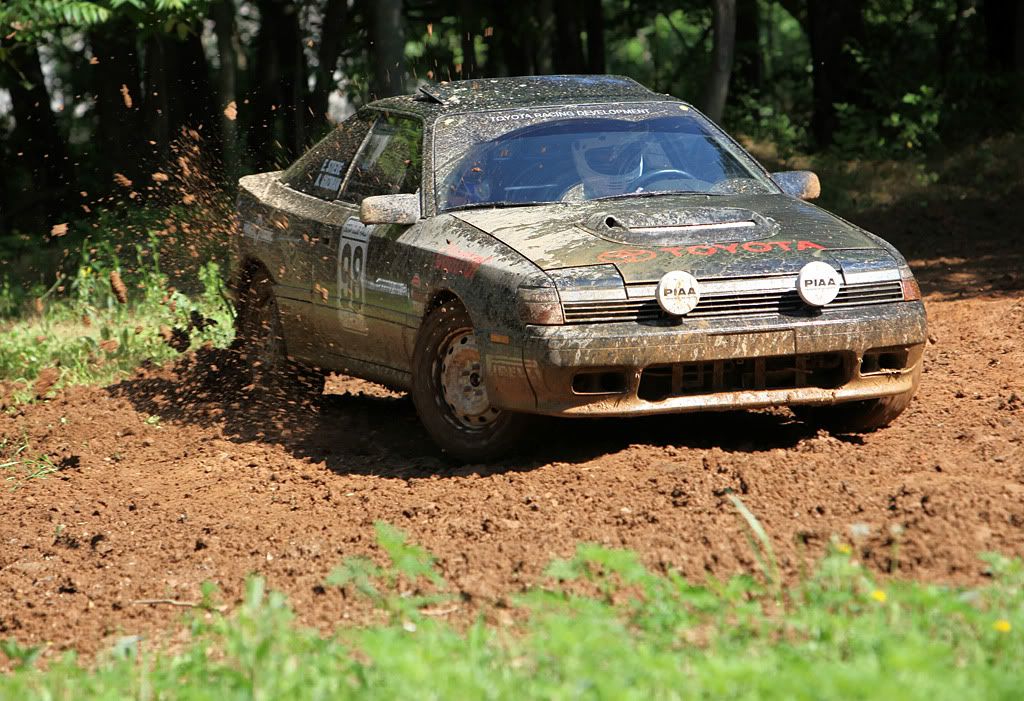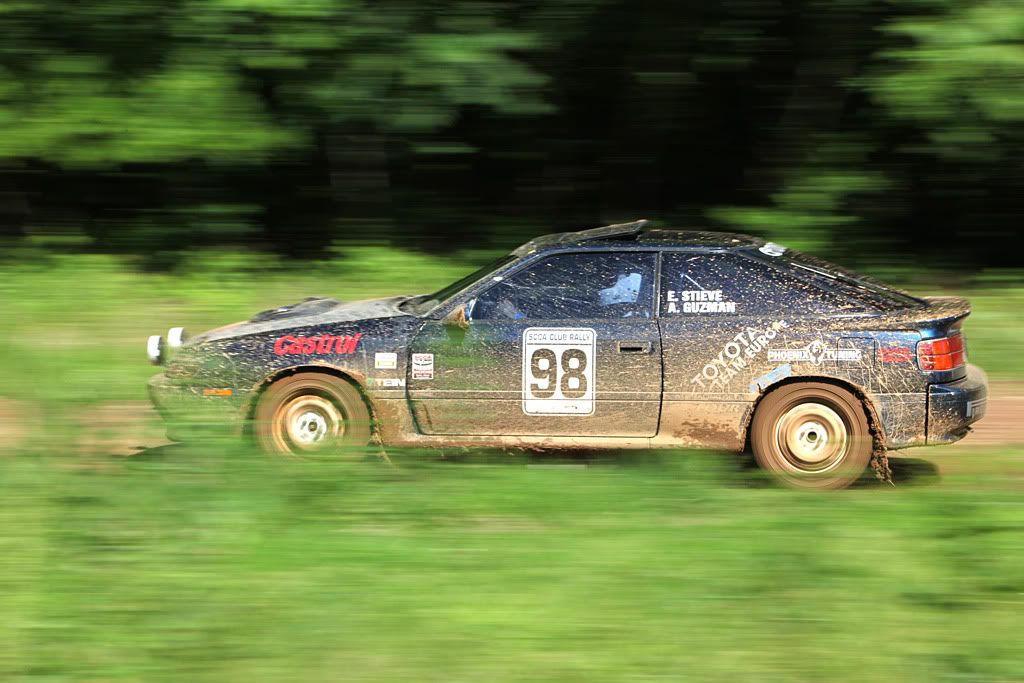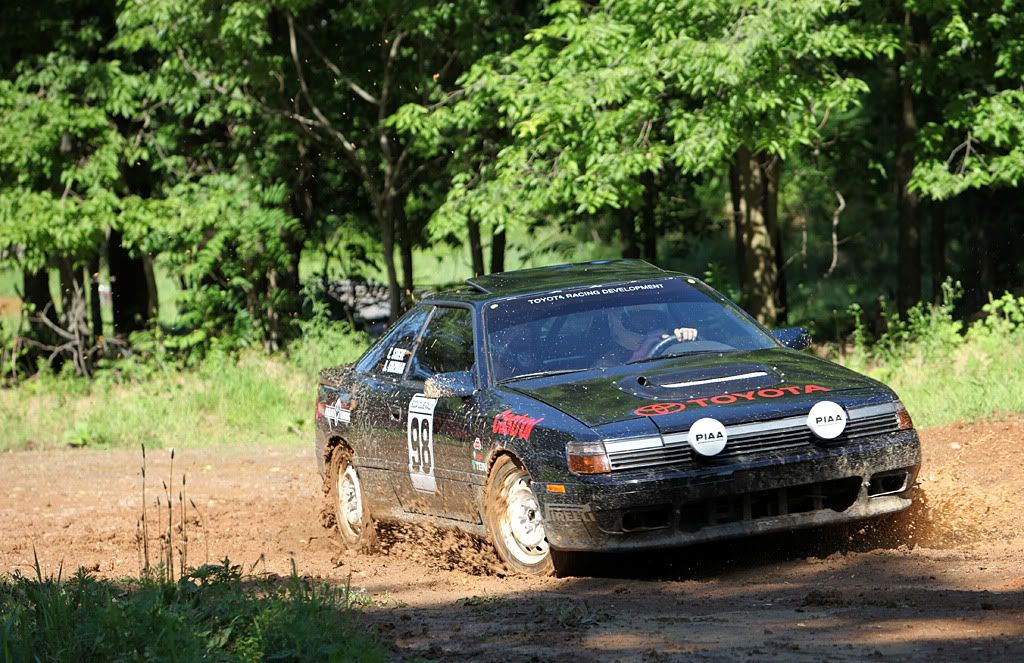 You can see the rest of his pics here:
http://forums.nasioc.com/forums/showthread.php?t=1785145
-Avi-
'88 ST-165(Black) - Sitting... Waiting... Quietly... in the garage under 2 inches of dust...
'88 ST-165(grey) - gone to rusty Celica heaven
'91 MKIII Supra - 98% completion!
Gold Member
Posts: 1682
Joined: Mon Aug 09, 2004 12:13 am
Location: Silver Spring, md
---
Great shots! The 165 just looks so at home covered in mud bombing through the trees.
1990 Alltrac -white: Garage Queen

-James
Club Member
Posts: 766
Joined: Sat Sep 01, 2007 1:39 am
Location: British Columbia
---
Nothing less than enviable
1988 Toyota Celica Alltrac
Club Member
Posts: 972
Joined: Sat Jun 30, 2007 1:33 pm
Location: KCMO
---
nice find avi the guy took good pics mine is #98
2008 tundra blue
1988 st165 white imsa gto
1969 camaro 502 bb 630 hp black
Club Member
Posts: 810
Joined: Mon Dec 20, 2004 2:19 pm
Location: maryland
---
nice! I need to find me a nice muddy field.
-omar
my car doesn't leak oil, it just marks its territory
rally tarmac 1990 st185
GTFour God
Posts: 3025
Joined: Wed Sep 27, 2006 8:34 pm
Location: central coast, ca
---
Pics look great, the mud just seems to go with the alltrac look lol.
On a side note, I wonder how this 240sx did in the mud
Bryan
2017 Pilot Elite
2014 Juke NISMO RS
1994 Supra TT 6spd
1993 Alltrac - http://www.alltrac.net/phpBB2/viewtopic.php?f=44&t=37466
1977 Celica GT Liftback
2015 Grom
1977 GL1000
GTFour God
Posts: 6735
Images: 1
Joined: Wed Aug 11, 2004 5:51 am
Location: Oklahoma
---
Awesome pics, muddy alltrac's look so good.

I'm gonna have to come out one of these times and watch you guys.
Club Member
Posts: 857
Joined: Wed Sep 15, 2004 11:54 am
Location: Rosedale, MD
---
240sx...
i rather want to see a tercel 4wd or camry alltrac.
-90 celica turbo All-Trac (sold)
-03 matrix XR
Established Member
Posts: 1362
Joined: Fri Jan 06, 2006 1:20 am
Location: Nor Cal
---
wizzards581 wrote::lol: 240sx...

i rather want to see a tercel 4wd or camry alltrac.
2nd that.
Beautiful cars and pictures btw!
Club Member
Posts: 49
Joined: Tue Feb 24, 2009 4:40 am
Location: B.C Canada
---
Nice shots. kudos. -ed
Ed Vaughan
White Supercharged Previa LE Alltrac w/beige leather 208K and counting
1988 Mercedes Benz 560SL 42K
Maryland
Club Member
Posts: 370
Joined: Thu Aug 12, 2004 6:18 pm
Location: Maryland
---
---
Who is online
Users browsing this forum: No registered users and 1 guest