Tue Feb 01, 2005 12:38 am
Here are some SECRET Celica pics
Cruising Style
Convertible
7th gen GT4 Concept
Wagon
Tue Feb 01, 2005 12:43 am
2005 Celica???
Sat Feb 05, 2005 4:54 am
some of my favs...oOo I really love that last one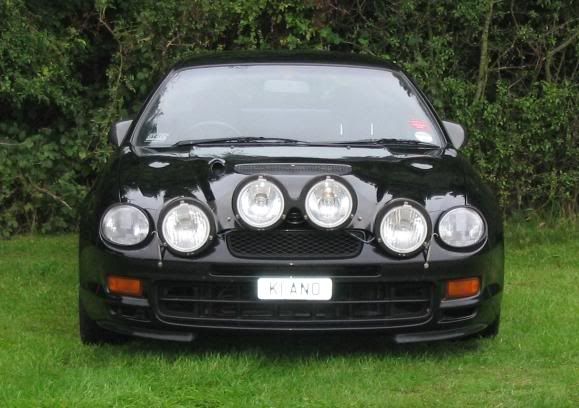 Mon Mar 21, 2005 3:05 pm
That is the garage cruise car.
I posted its other half in another page. I heard that was converted to widebody and painted red. No one knows for sure.
I brought the rest of the pics to work. I have just over 100. Anyone have a quick method for posting them all?
BTW:
Here are the links for gt4 articles I have.
http://img201.exs.cx/img201/4631/gt4articlep13ig.jpg
http://img201.exs.cx/img201/8355/gt4articlep20hy.jpg
http://img33.exs.cx/img33/9263/gt4articlep32sa.jpg
Mon May 02, 2005 7:47 pm
Here are some illustrations I found online.
Mon Jul 18, 2005 2:14 am
jprine01 wrote:Ok i have a question about this picture. It is clearly from a st185, non rc/cs. My st185 doesnt have any kind of sensor in the oil pan like that..
...there's this pic too. Looks like they reprinted it & only re-drew the ic.
Thanks to ImageShack for
Free Image Hosting
Mon Jul 25, 2005 10:11 pm
heres my fav pic. this is the previous owner's wedding pic, in italy...
Thu Nov 24, 2005 2:08 am
im gonna be a picture post whore today, hopefully none of these are reposts
Tue Nov 29, 2005 8:13 pm
Found some more from gt4oc.
Sun Dec 04, 2005 10:09 pm
A few photos of my car i took the other day.