Anyone know who's All Trac this is? Could be yours, theirs I don't know.
4th gens are rare especially in this condition not to mention it was an Alltrac. Who was near Chino Hills Today?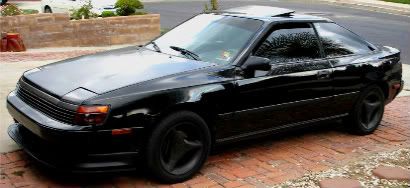 Two roads diverged in a wood, and I—
I took the one less traveled by,
And that has made all the difference
Newbie
Posts: 6
Joined: Tue Feb 15, 2011 6:53 pm
---
that use to be my buddy's car. last time i heard, he traded it for a porche. cant remember what year porche but in the 80's forsure. i miss that car, it was really clean. i still remember him cutting those vents into the hood too.
I <3 MY ST214
Club Member
Posts: 733
Images: 0
Joined: Fri May 16, 2008 5:05 pm
---
btw. he is still active on this forum. he goes by the username grouch.
I <3 MY ST214
Club Member
Posts: 733
Images: 0
Joined: Fri May 16, 2008 5:05 pm
---
AAAAAAAAAAAAAAAAAAAAAAAAAAAAHHHHHHHHHHHHHHHHH MY OLD CARRRRRRRR FUUUUUUUUUU
Club Member
Posts: 116
Joined: Wed Apr 29, 2009 11:37 am
Location: brea, ca
---
---
Who is online
Users browsing this forum: No registered users and 1 guest