Hey everyone, I'm selling my front and rear ST205 seats. They are in great condition and have no rips or stains.
The front seats have pouches in the back to store any documents or whatever.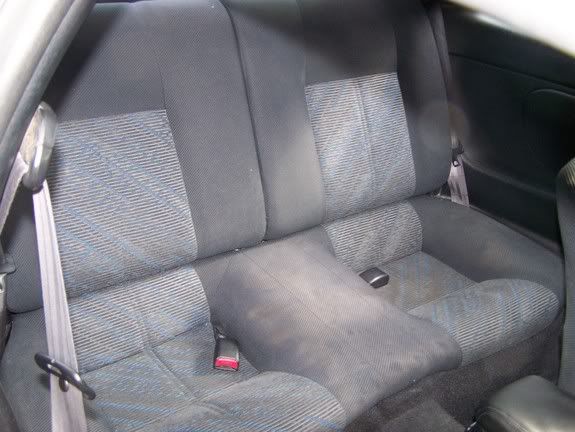 Looking for $120 for the set!
Located in Kitchener, Ontario
Sal
'94 ST205 GT-FOUR WRC
13.3 @ 101MPH
Club Member
Posts: 807
Joined: Mon Jan 14, 2008 11:44 pm
Location: Kitchener, Ontario, Canada
---
<-- Greg contemplating how they would fit in his 4runner...
1989 4runner lifted, way too many mods
1999 4runner limited, IPF lights, JVC screen
Club Member
Posts: 318
Joined: Thu Aug 27, 2009 5:39 pm
Location: Toronto
---
Nice looking seats! If I wasn't happy with my own, I'd snap 'em up!
Club Member
Posts: 723
Joined: Sun Dec 19, 2004 6:20 am
---
Sold!
'94 ST205 GT-FOUR WRC
13.3 @ 101MPH
Club Member
Posts: 807
Joined: Mon Jan 14, 2008 11:44 pm
Location: Kitchener, Ontario, Canada
---
---
Who is online
Users browsing this forum: No registered users and 1 guest