underscore wrote:Today I saw a "hellaflush" car nearly get t-boned because it made a left turn and then had to stop dead to creep over the slight curb getting into a parking lot.
I'd call that a "slammed" car, but I get your point. That's been around since the early 90s where I'm from and I never liked braking for the person who had to creep over train tracks or in/out of parking lots. Like mentioned already, good judgment...
1992 Toyota Celica GT-Four CS (#4025)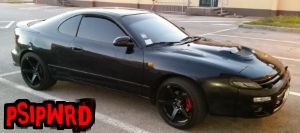 Euro-Spec ST185 CS in Las Vegas
...still working on it...
Club Member
Posts: 225
Joined: Sat Feb 18, 2012 10:02 am
Location: Germany
---
it's Quebec... this doesn't surprise me at all, move to BC like every other Canadian car enthusiast.
AE95 - 1992 Sprinter Carib 4WD - intake, exhaust, 14" Black Racing wheels
owned vehicles
92 LN130 | 76 MX13 | 87 Civic | 87 AE86 | 93 VZN105 | 81 TE72W | 85 RA64 | 85 AE86 | 93 RN130
Club Member
Posts: 31
Joined: Thu Nov 26, 2009 4:51 pm
Location: Squamish BC Canada
---
---
Who is online
Users browsing this forum: No registered users and 1 guest