Strictly out of curiosity how many tracs are in MI... I guess I could have called this MI alltrac roll call.

Dearborn (Greater Detroit Area)
-st185 super red
-st185 maroon
Gabe
1990 Maroon AllTrac RC Swap - up and running
1990 Red AllTrac - under the knife
1990 Maroon Audi 90 Quattro
1998 Toyota 4runner Limited
1979 Jeep CJ-5 - Off-Road Machine
1991 Mazda Miata 1.8l
1953 Dodge B4B 1/2 Ton Pick up - Currently Lawn Art
Club Member
Posts: 335
Joined: Sat Apr 26, 2008 2:55 am
Location: Britton, MI
---
I know Eric(speedricer) is in grand rapids area, there's at least one blue one in Lansing, and one more some where neear Monroe I think.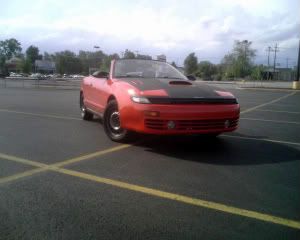 Club Member
Posts: 479
Joined: Tue May 02, 2006 7:53 pm
Location: Toledo, OH USA
---
I've got a 165 and 185 down at my parents in Kalamazoo.
88 ST165 'Patty'
90 ST185 'Ellie'
'96 GT "Abby" ~ RIP 11/17/2013
'96 GT 'vert "Lily" ~ RIP 08/22/2015
'04 LS430 "Alice"
'98 GS400
Gold Member
Posts: 1186
Joined: Tue Jan 25, 2005 8:30 am
Location: Chicagoland
---
I'm on the west side of Grand Rapids.
There have been sightings of a white one in my area but I have yet to confirm that.
92 ST185 White
3" full exhaust
Megan Racing Springs
FMIC
st215 swap
Gold Member
Posts: 252
Images: 8
Joined: Mon Jun 18, 2007 1:12 pm
Location: Grand Rapids, MI
---
the blue one near lansing...is it kinda riced out, cause i think i saw it last weekend
Gabe
1990 Maroon AllTrac RC Swap - up and running
1990 Red AllTrac - under the knife
1990 Maroon Audi 90 Quattro
1998 Toyota 4runner Limited
1979 Jeep CJ-5 - Off-Road Machine
1991 Mazda Miata 1.8l
1953 Dodge B4B 1/2 Ton Pick up - Currently Lawn Art
Club Member
Posts: 335
Joined: Sat Apr 26, 2008 2:55 am
Location: Britton, MI
---
I live in Grand Rapids area and I have a blue ST165 as well as a black ST185 that I am currently building.
Club Member
Posts: 69
Images: 2
Joined: Fri Jan 04, 2013 4:55 am
---
Cory (C-dubb) has a ST185 in Holland
92 ST185 White
3" full exhaust
Megan Racing Springs
FMIC
st215 swap
Gold Member
Posts: 252
Images: 8
Joined: Mon Jun 18, 2007 1:12 pm
Location: Grand Rapids, MI
---
---
Return to Tri State and beyond
Who is online
Users browsing this forum: No registered users and 1 guest