I'm on the hunt for a clean ST205 swap for a ST185 that I'm build. I'm having a hard time finding a clean one from a reputable company. A few friends of mine have purchased from jdmracingmotors.com but the only one that they have has the turbo pictured below. I don't claim to be an expert but none of the Subaru turbos that I have worked on had wear like this. Is this normal amount of where and will it need the turbo replaced? Does anyone know any other reputable engine sellers they have personal experience with?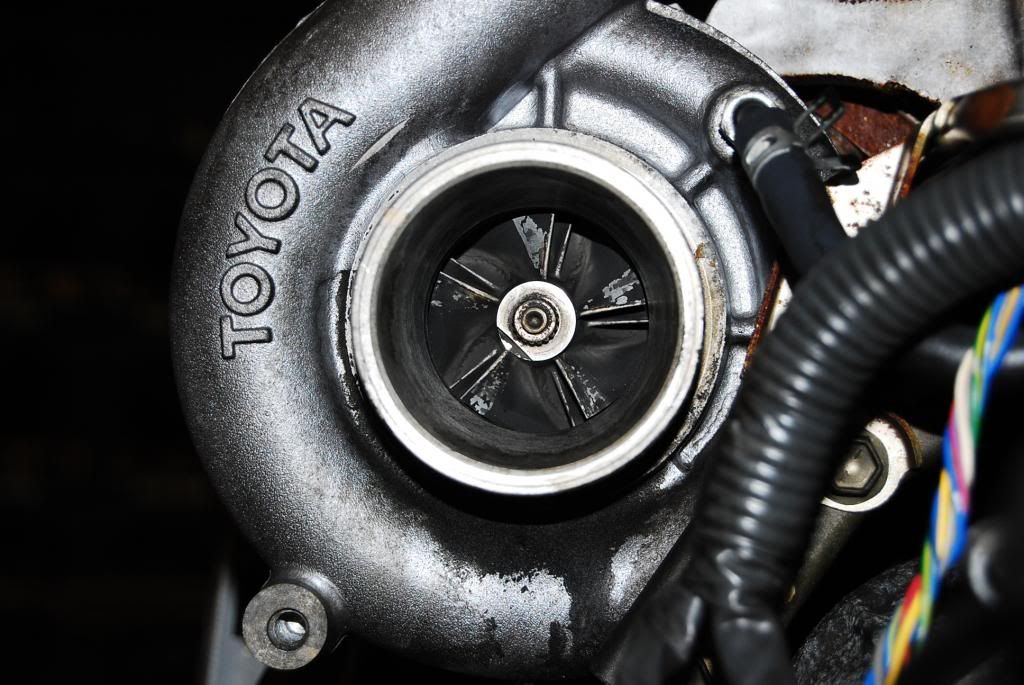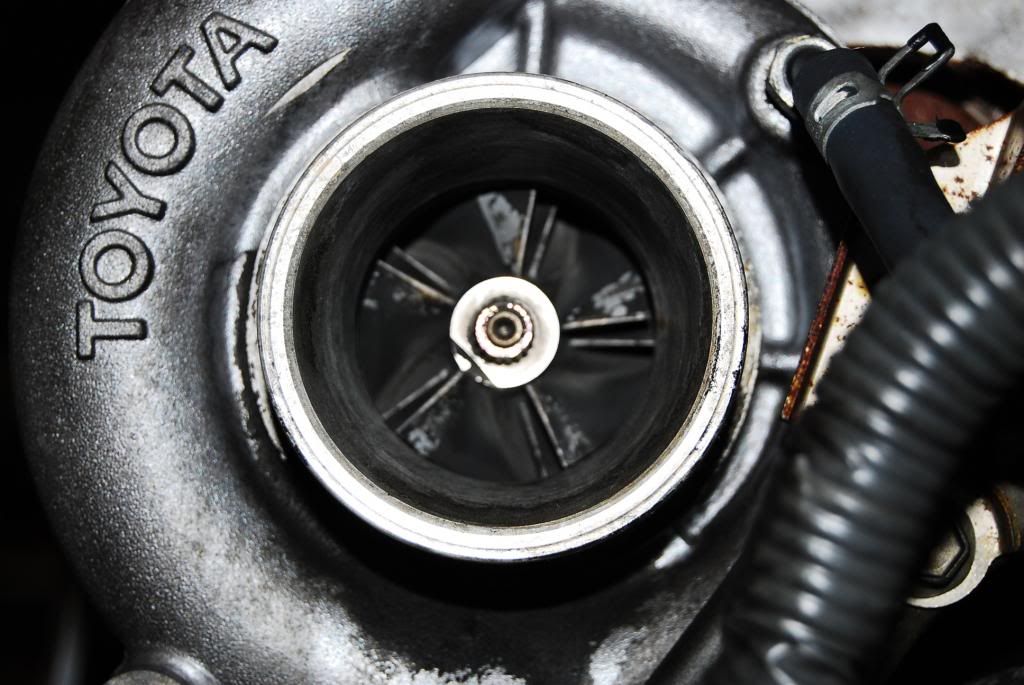 Club Member
Posts: 33
Joined: Mon Dec 16, 2013 2:36 am
---
I have had good luck with jdmenginezone.com. I bought an st185 engine and eg civic transmission from them and both were in really good shape. It looks like the paint is just worn off of the compressor blades if im not mistaken. As long as there is no dents or chips taken out of the compressor blades you should be ok. Also check for up and down and side to side shaft play on the turbo.
Club Member
Posts: 190
Joined: Thu Sep 22, 2011 9:54 pm
---
What do you mean by wear? The wheel is dirty, but shaft play and visible wheel damage are what you're worried about here.
★ 1991
GTFour
RC
~ "Rebel Scum" ★
It's for sale!
http://www.alltrac.net/phpBB2/viewtopic.php?f=64&t=52181
Build thread http://www.alltrac.net/phpBB2/viewtopic.php?f=44&t=44216
GTFour God
Posts: 3961
Images: 0
Joined: Mon Apr 09, 2007 11:29 pm
Location: Kelowna, BC
---
Wear in the coating or paint. I haven't seen chipping paint like that on other turbos so wasn't sure it was normal. Im still waiting to hear back from them about shaft play.
Club Member
Posts: 33
Joined: Mon Dec 16, 2013 2:36 am
---
There is no paint/coating on the blades... the black stuff you see there is dirty oil/carbon.
The areas where you think its chipped away is how its meant to look when clean
My collection of GT4 documentation: http://gt4.mwp.id.au
[color=Blue]Daily:
Toyota RAV4 ACA23R
Race-Car:
Toyota GT4 ST185 5S-GTE
Established Member
Posts: 1601
Joined: Mon Jun 01, 2009 11:02 am
Location: Adelaide, South Australia
---
NEVER buy a thing from Tiger Japanese. They are a scam company, who will lie to you consistently, and steal your money.
1 set of spare rubber
Club Member
Posts: 143
Joined: Fri Jul 15, 2011 4:21 am
Location: prince george
---
Thats what I have heard. After some feedback from MR2 forrum I ended up buying that one. Looking forward to gettibg it in a few weeks.
Club Member
Posts: 33
Joined: Mon Dec 16, 2013 2:36 am
---
---
Return to Performance and Power
Who is online
Users browsing this forum: No registered users and 1 guest