budget builds are my favourite, the K&N cone cost me $50, then spent $20 maybe on aluminum and the 45º PVC elbow.
the intake sounds amazing, better throttle response and fuel economy.
stock air box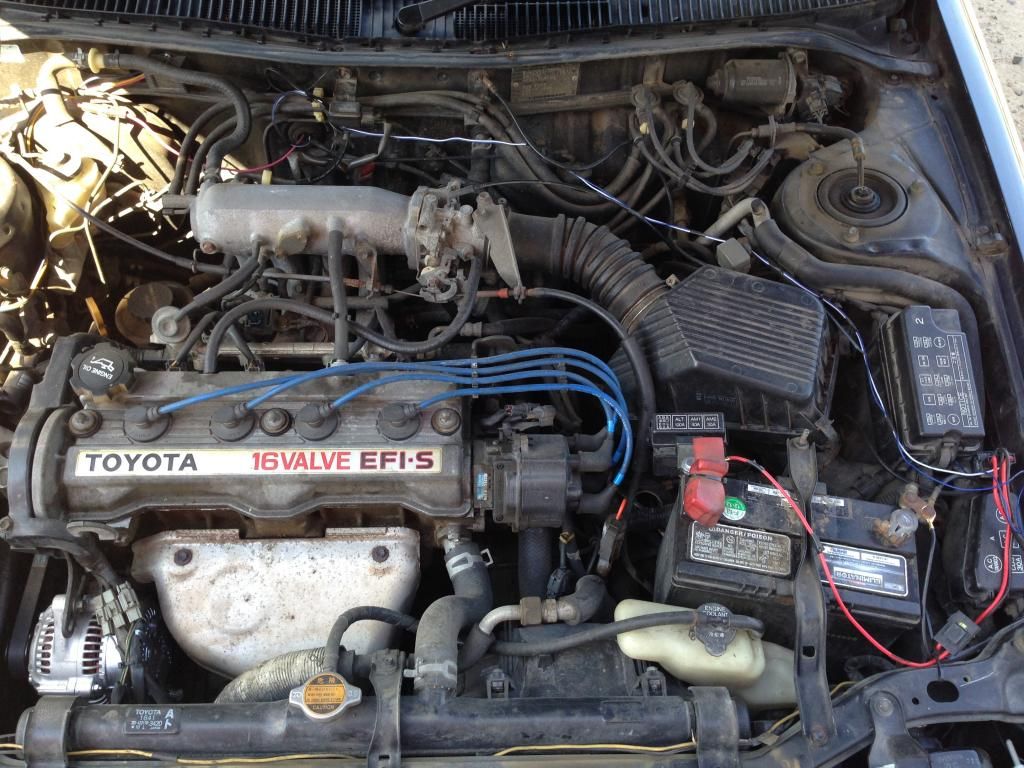 super JDM custom power intake make panties drop
the mounting point isn't ideal, but hey, I made it in 20mins in my driveway... I also want to route bigger "fresh air" piping up to the intake.
I drilled the bottom of the elbow large enough to slip the original rubber gasket in for the intake sensor to pop in, perfect.
VIDEO
AE95 - 1992 Sprinter Carib 4WD - intake, exhaust, 14" Black Racing wheels
owned vehicles
92 LN130 | 76 MX13 | 87 Civic | 87 AE86 | 93 VZN105 | 81 TE72W | 85 RA64 | 85 AE86 | 93 RN130
Club Member
Posts: 31
Joined: Thu Nov 26, 2009 4:51 pm
Location: Squamish BC Canada
---
after a few long haul trips I've noticed a big difference in fuel economy with the intake and exhaust combo.
I was ratbagging my car on the Coquihalla going around 140kph for a majority of the drive and still averaged 7L/100km.

I am considering making air box for the intake to make it a cold air unit, I'm curious how much fuel economy I will lose doing that...
AE95 - 1992 Sprinter Carib 4WD - intake, exhaust, 14" Black Racing wheels
owned vehicles
92 LN130 | 76 MX13 | 87 Civic | 87 AE86 | 93 VZN105 | 81 TE72W | 85 RA64 | 85 AE86 | 93 RN130
Club Member
Posts: 31
Joined: Thu Nov 26, 2009 4:51 pm
Location: Squamish BC Canada
---
---
Return to Performance and Power
Who is online
Users browsing this forum: No registered users and 1 guest