OK guys, I have done a lot of research and troubleshooting and can't seem to figure this out. Every time I think I found the problem, I drive the car and it's still there.

What's happening is I'm hitting fuel cut at 9-10psi. I disconnect the hose at pressure sensor and still hit fuel cut, electrical plug still connected.

CEL 35 pops up.

I checked the wires:

Key on engine off
VC: 4.7 - 4.9v
PIM: 2.4 - 2.7v,
wire at ecu to gnd - no continuity
GND: 2.5-3.5 ohms

Using a cigarette lighter air pump:

Apply air pressure (9 psi) to turbo pressure sensor: air pump gauge reads 12-16 psi almost instantly.
VC: 4.7 - 4.9v
PIM: 3.1 - 4.7v (voltage drops as I loosen the hose to release pressure)

Apply 12-14psi, pump gauge instantly reads 16-23psi
VC: 4.7 - 4.9v
PIM: 3.1-4.9v

Every thread I can find on MR2OC ends with billwot saying you have a short or open in the PIM circuit (several times per thread!) but I can't seem to find one and I was an electrician for 5 years! Can anyone get me pointed in the right direction? The pressure sensor, wiring, and voltage all seem to be spot on. I do have a JDM ECU I could try but wanted to exhaust all other options first.

Thanks!
1992 Toyota Celica GT-Four CS (#4025)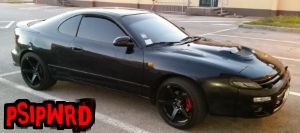 Club Member
Posts: 224
Joined: Sat Feb 18, 2012 10:02 am
Location: Germany
---
Well, I can tell you off the bat that your ground resistance is way too high. You should have 0 - 0.1 ohms for a ground.
But I'm not sure which ground you're checking.

Also, if your JDM ECU is a 92/93 it's cake to plug it in and see if it's the problem. I would start there.
GTFour God
Posts: 4681
Joined: Mon Aug 09, 2004 9:04 am
Location: Ma
---
I had the same issue you had even with my boost pressure sensor disconnected. I found that it was the ECU detecting pre-detonation (but not knock?) and was cutting the timing. The JDM ecu requires a higher octane fuel and has a more aggressive timing map. I turn the timing down 2 degrees and that seemed to fix the problem.
Club Member
Posts: 155
Joined: Mon Jul 22, 2013 5:32 pm
---
I did find a leak at the wastegate actuator that may be bleeding off too much boost.

I noticed the wastegate arm doesn't stay extended with pressure applied but it extends immediately, there's a gush of air and it returns closed. I can feel air coming from the hole on the actuator where the arm comes through. It holds long enough to build enough boost to move the arm but it immediately leaks all out. When I'm driving, feels like the wastegate operates normally, gradually building boost if i feather the throttle and boosting fast if I floor it, at which point I hit fuel cut at 9-10psi.

I'm going to try both ECUs but ultimately put everything back together to get the car through inspection and revisit this if it reappears with the AEM EMS and turbo kit.
1992 Toyota Celica GT-Four CS (#4025)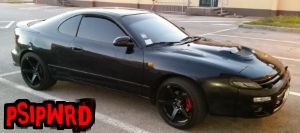 Club Member
Posts: 224
Joined: Sat Feb 18, 2012 10:02 am
Location: Germany
---
---
Return to Performance and Power
Who is online
Users browsing this forum: No registered users and 5 guests