i have an 88 and bought the same one last month, i shimmed the crossmember as much as i could while being able to engage several turns of threads. it also helped to loosen the exhaust clamp section while putting the crossmember on then tightening it. also i paired it with an ebay downpipe. works and sounds good to me with st205 swap.
Club Member
Posts: 46
Joined: Tue Oct 28, 2014 12:00 pm
---
I had about 2 inches cut from the crossmember lengthwise (left to right) and some metal added to go around the pipe. front to back, 70-80% of the original crossmember is intact, fairly quick fix
I'll update with a pic soon...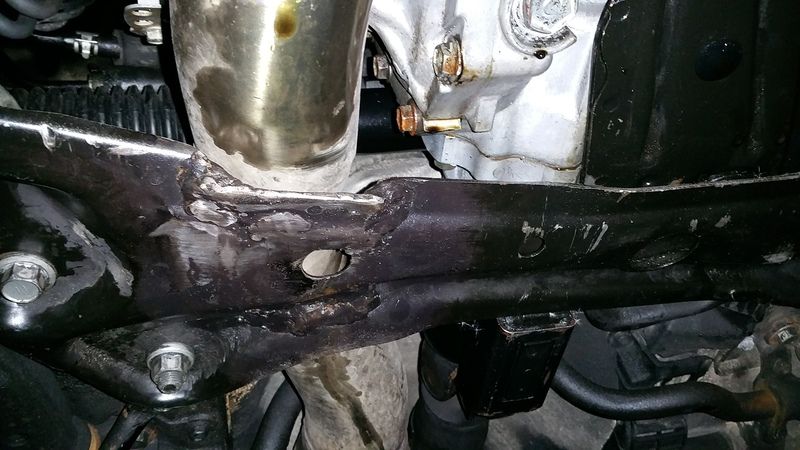 it's a Japspeed exhaust from UK, mated to KOracing kit
1992 Toyota Celica GT-Four CS (#4025)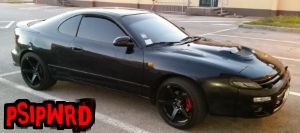 Club Member
Posts: 224
Joined: Sat Feb 18, 2012 10:02 am
Location: Germany
---
I just bought this same exhaust 3 days ago and installed it on my 165 last night. It was a tight fit at the rear, but it works. Its pretty quiet for my taste, but maybe Ill upgrade the muffler.
Club Member
Posts: 127
Joined: Mon Jun 17, 2013 3:50 pm
Location: Buckeye, AZ
---
Likely not the same manufacturer, but I've got a Motoria-branded 3" single outlet(what I've been calling the potato shooter; wasn't this an SSAC special?) on my '165. Frankly, I'm not too happy with it. It drones quite a bit, and while a friend of mine likes it and calls it 'throaty,' it lacks the characteristic 3SGTE 'growl' that I remember from the stock exhaust. I do have an Aussie 3" DP on the car, so it's pretty much straight from the turbo back. The shop I'm having my '165 worked on by did mention the exhaust was giving them fits(I'm getting the belts, water pump, and oil pump done for good measure).

Tell everyone the truth, I'd love to back down to a good 2.5", twin outlet system with a high-flow cat. That should tone things down a bit and get some of that growl back. Is that 2.5" system listed earlier in the thread any good?
'88 ST165 #2914- Sold 12/21/06 :(
'88 ST165 #3784- Bought 05/08/15 :D
'05 Corolla XRS- Daily Driver
Club Member
Posts: 622
Joined: Thu Aug 12, 2004 11:10 pm
Location: Colorado Springs, CO
---
Coldiron
92 st185 (205 swap) | 03 350Z Track (sold) | 13 Pilot | 17 Mazda3
www.noritoy.com | noritoy.deviantart.com | http://www.alltrac.net/phpBB2/viewtopic.php?f=44&t=19891
GTSilver Member
Posts: 10397
Images: 7
Joined: Mon Aug 09, 2004 9:12 pm
Location: St Louis Area (IL)
---
---
Return to Performance and Power
Who is online
Users browsing this forum: No registered users and 1 guest