Ordered about a year ago, good fit but need to be stitched down. I'm going with a racing bucket instead.
Item: CoverKing car seat covers for ST185
Item Condition: front lightly used, rear new
Price: Paid $250, asking $175obo
Extra Info: Would prefer to sell all together
Location: Aviano AB, Italy
Preferred Contact Method: PM or email
Pictures: See link below for what they look like
http://www.ebay.com/itm/TOYOTA-SUPRA-CO ... a0&vxp=mtr
1992 Toyota Celica GT-Four CS (#4025)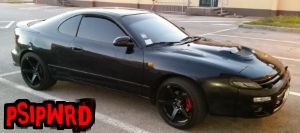 Club Member
Posts: 224
Joined: Sat Feb 18, 2012 10:02 am
Location: Germany
---
My quest for a racing seat was quick! The first store I walked into, the guy showed me a Sparco Sprint V for 200 euro. That's about $260! The rolled steel frame is so much sturdier than the fiberglass so I ordered one.
Please take these seat covers off my hands!!
1992 Toyota Celica GT-Four CS (#4025)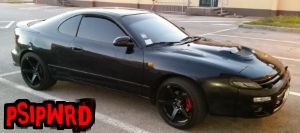 Club Member
Posts: 224
Joined: Sat Feb 18, 2012 10:02 am
Location: Germany
---
---
Return to Global For Sale/Wanted
Who is online
Users browsing this forum: No registered users and 1 guest