FRONTS
Removal is fairly simple. Follow the 93 celica BGB. A few tips though.
1) DO NOT remove the ABS sensor at all. It is not necessary and it is really easy to damage if you do not to mention very expensive.
2) You do not have to drain the brakes to remove the line from the strut housings. The other option is to cut a small slot in the bracket so it can easily be removed both now and in the future.
3) PB blaster everything and degrease it later before reassembly.
The area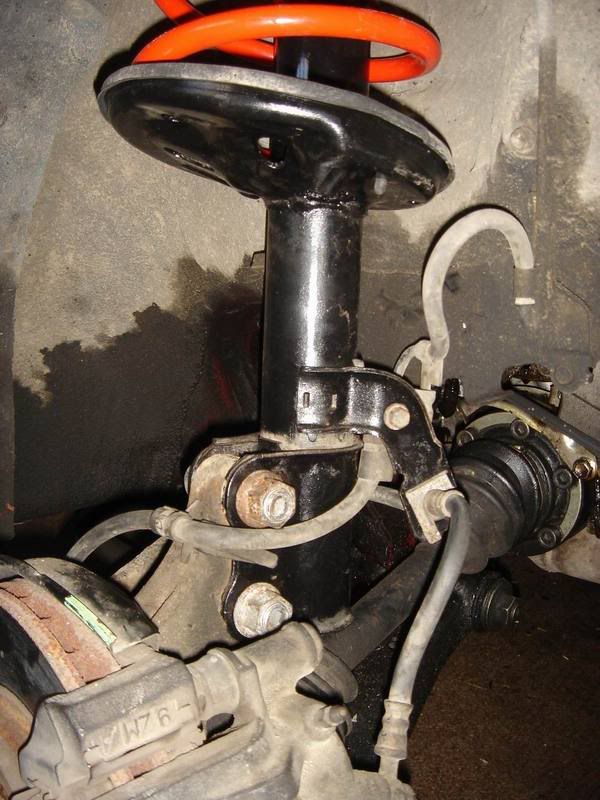 The overall order of business is
1) Untighten wheel nuts
2) Put car on jackstands
3) Remove wheels
4) PB blaster everything
5) Remove brake line clip with vice grips etc
6) Cut a slot to get the brake line out. I used a hack saw blade for one of the 4 cuts. It took ages but the other 3 I could get the whole hack saw in there which made it heaps easier.
7) Remove brake line and undo 10mm nut holding the ABS bracket on to the same part of the strut.
8 ) Before removing strut assembly make sure you undo the nut on top of the insert ie under bonnet a small amount. If it is stuck it is very hard to remove later on. Just a small crank with a breaker bar now will make it much easier.
9) Undo the 22mm nuts to the hub but leave the bolts in.
10) Put a towel or similar on the driveshaft and boot to ensure it is not damaged and remove the bolts.
11) Undo the 3x 14mm bolts holding the mount to the car under the bonnet.
12) Remove the strut with great difficulty, preferably wearing gloves. You can manipulate the hub to make it easier to remove. I have taken it out both towards the front and the rear of the car. Make sure the brake/ABS lines are on the correct side of the strut before starting.
The slot you can make instead of draining brake fluid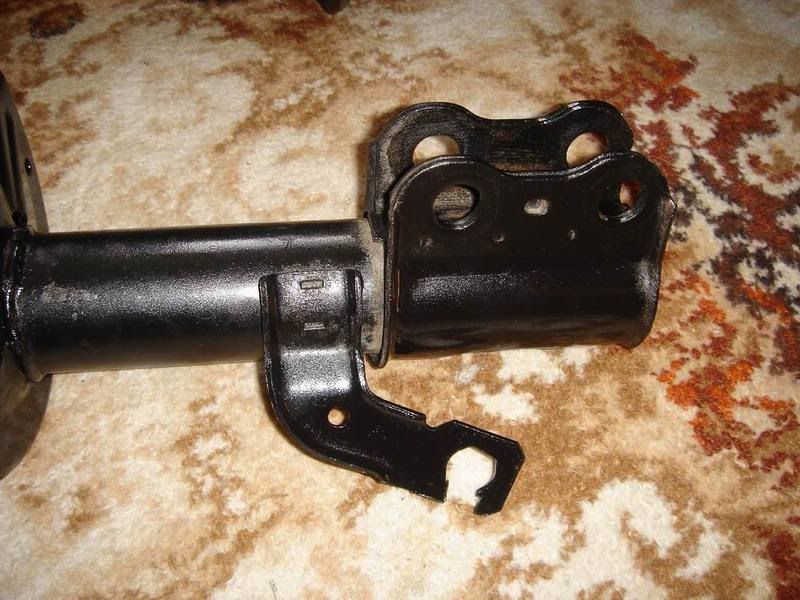 Dismantling the strut is very easy. Just put on a couple of spring compressors, compress the spring until you can rotate it on its perches, remove the 19mm nut on top and take everything off. Then carefully uncompress the springs.