ST165 to ST185 ECU Conversion
Posted:
Tue Jan 24, 2006 3:34 am
Well, I wired up my 185 ecu to my 165 harness and it started up in -10deg. celcius!
I have to wire the IC pump constant and then take it for a test drive tomorrow.
Here's a pic of the adapter harness i made so I didnt have to hard wire everything up in -20 to -35 deg. Celcius weather. Also it allowed me to switch back to my 165 ecu if it didnt work.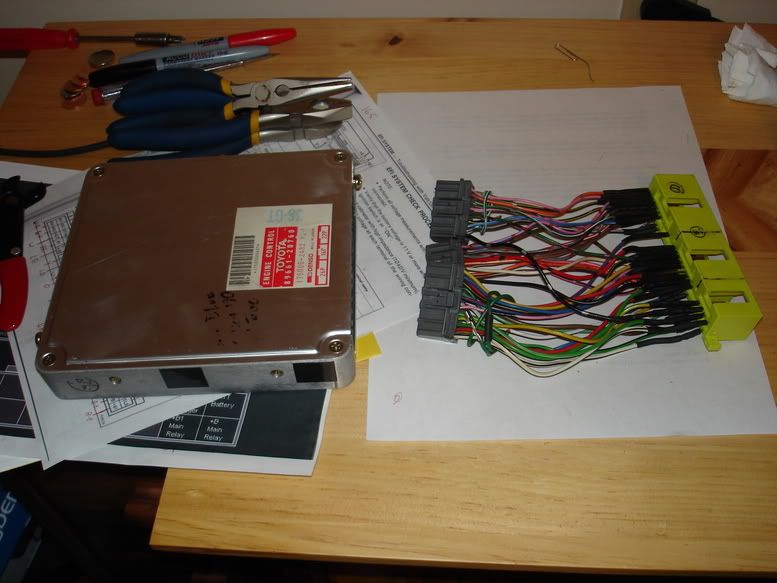 [/quote]