hello, there i seen a few people incl myself on here scrounging for a jdm ecu for their swapped st165 motor. im tired of looking so i decided to look into the differences between which arent many.

The number one biggest is tune. jdms are tuned for 100 octane fuel.
that dont do us good here in the states.
of course theres a little more in the tune but im trying to be brief.

The second is pin out. i will be posting the differences shortly as soon as i get my scanner to work. there are small differences as far as the pinout goes.

On the JDM ecu 10pin connector theres only one difference. The lack of cold start injector pin (STJ on the usdm pinout).

The JDM 18 pin connector theres one big difference, where the fuel pressure vsv is on the jdm pin(FPU), thats where the oxygen sensor heater wire connects pin(HT). The JDM does not have a (HT) the udsm does on its 18 pin.

On the Jdm 24 pin heres where you will see a few differences.
The jdm has wiring for (TIL) turbo indicator lamp. the usdm does not.no changes as far as wiring so far.

Next on the jdm is the pin (EGW) which is where on the usdm that the (FPU) fuel pressure vsv goes.the EGW is for a exhaust temp warning light. usdm not so equipped. But where that pin is goes the usdm (FPU)

One more difference is the jdm pin (THA2) intake air sensor, usdm is not equipped with one but where that pin is goes the usdm (PIM) pin which is the important turbo pressure sensor.

Yet another and final difference, the (CCO) pin on the jdm. you dont need do do anything about it unless you have a egt equipped usdm car. In that case that pin should be (THG) that cam on cars that were calf or canadian i believe. oh (CCO) goes to the data connector on the jdm. there isnt one on the usdm.
Club Member
Posts: 39
Joined: Thu Apr 17, 2008 11:29 pm
Location: Berwick, La
---
[/img]
Club Member
Posts: 39
Joined: Thu Apr 17, 2008 11:29 pm
Location: Berwick, La
---
ok now as far as the actual sensors on the jdm motor reading different resistance (eg. coolant temp, iac, knock sensor etc.) i dont know but imma start measuring asap.

all i know so far is im currently running my car with a usdm ecu and it runs ok. without the wiring changes it wond boost and runs pig rich.
Club Member
Posts: 39
Joined: Thu Apr 17, 2008 11:29 pm
Location: Berwick, La
---
Hmmm interesting... There are some 165ers running a jdm ecu on a usdm motor without any wiring changes and none report any issues. Strange how it doesnt work the other way around.
Red st165 - Garage Queen turned wannabe track rat
White st165 - slapping back together and hoping for the best
Black st165 - gone
2011 FA5 - Family Truckster
Established Member
Posts: 2362
Images: 2
Joined: Sat May 14, 2005 4:09 pm
Location: Chicago, IL
---
i'm currently running a jdm 3sgte 1st gen with the usdm ecu. no CEL's, and i havent really driven it too much. since you have jdm engine, what's that yellow connector on the right side of the intake manifold? is that the air temp sensor? you were talking about?
88' St165 #7114
91' Ford E250 Econoline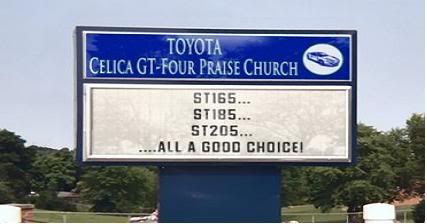 check out Myspace.com/Machinegunvendetta !
Club Member
Posts: 462
Joined: Thu Sep 06, 2007 5:14 am
---
I have been running this set up for 4 months daily driver and have had no issues other then the odd random back fire while driving thought may be cat was sorted or plugged but could it be cuz im running rich ??
Club Member
Posts: 39
Joined: Sun Nov 09, 2008 2:18 am
Location: hamilton, ontario, canadaw
---
yeah thats the air temp sensor, my car ran pretty good too. runs better now
Club Member
Posts: 39
Joined: Thu Apr 17, 2008 11:29 pm
Location: Berwick, La
---
---
Who is online
Users browsing this forum: No registered users and 1 guest