Hi have purchased a second hand apexi power fc ecu serial number sw21 9811 0026 not sure if it will my 1991 jdm st185 was told by the bloke i bought it off it would . Any help would be appreciated
Newbie
Posts: 3
Joined: Thu Mar 12, 2009 4:25 pm
---
i don't know if sw21 code relates to rev1 or rev2 mr2 turbo. so my
guess
is that you have might have an "AP engineering" AFM version. they are plug n play and available as either
revision 1 (early spec '89 - '91 ST185)
or
revision 2 (late spec August '91 - '93 JDM ST185).
my 1991 jdm st185
>>> 1991 was change over year for minor ECU revisions.
what build month and year is your car, ie what frame number ? > higher or lower than 15446, will determine which ap version you need for pnp. otherwise you might have to do some minor repinning
Air Flow Meter compatible "AP Engineering" modified versions exist for (rev1 & rev2) '89 - '93 3sgte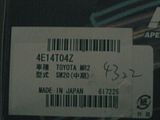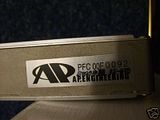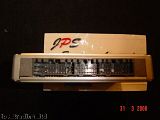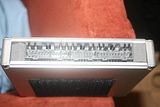 vs.
MAP sensor compatible revision 3 versions '94 -'99 3sgte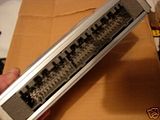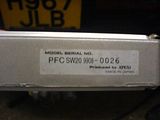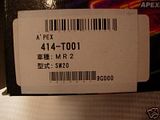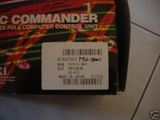 &
MAP sensor compatible AP Engineering modified and ST205 specific "charge cooler control" version for '94 - '99 3sgte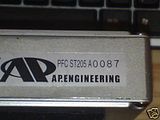 .... i think i may have confused the issue further.
I would appreciate if you would take a picture of the label and undo the 4 screws to pop off the cover an take some pictures of the circuit board.
ST165 turbo 4

WD


ST185 GT

-FOUR

RC

Carlos Sainz Limited Edition 825•5000


ST185 turbo 4

WD

Carlos Sainz Limited Edition 2541•5000
Established Member
Posts: 1524
Images: 0
Joined: Sun Jan 01, 2006 10:11 pm
Location: United Kingdom
---
Hi Gary

From the uk myself up in the north east near Middlesbrough.Here is some pictures of what i have got. Think it may be an ap engineering unit what is the difference between standard and these units ? not sure what will i need to fit a maf? Not sure what month my car was made in will check tomorow but what pins might i need to change? Have not got a hand controller any idea which one i need? thanks again for your help. Just acquiring all the parts to build a 400hp gt4 motor. Sorry for all the questions.
Newbie
Posts: 3
Joined: Thu Mar 12, 2009 4:25 pm
---
ST165 turbo 4

WD


ST185 GT

-FOUR

RC

Carlos Sainz Limited Edition 825•5000


ST185 turbo 4

WD

Carlos Sainz Limited Edition 2541•5000
Established Member
Posts: 1524
Images: 0
Joined: Sun Jan 01, 2006 10:11 pm
Location: United Kingdom
---
Thanks Gary for that info will have a good look at it

Found out my car is an early 1991 model frame no 14128
Newbie
Posts: 3
Joined: Thu Mar 12, 2009 4:25 pm
---
---
Who is online
Users browsing this forum: No registered users and 1 guest