So hey How's everyone doing? I was wondering if we were going to try to do another meet this year to try to get all of us together again?

It seems like everyone's been really busy. So anyone got some good projects going on?
Established Member
Posts: 1966
Joined: Fri May 13, 2005 3:49 pm
Location: Riverside, CA
---
You know.. one of these days we've got to plan something that coincides with a time I fly back to CA from TN.. That way I can see everyone again and we can throw another BBQ..
I'm actually flying back this coming week for 4th of July weekend, but I'll be busy the whole time because a buddy of mine is getting married..
Established Member
Posts: 2463
Images: 1
Joined: Sun Aug 08, 2004 7:05 am
Location: back home in SoCal..
---
I would be totally down to go to a meet and finally meet some of you guys...
Dave S.
1990 St184.5 (SOLD)
1990 Lexus LS400(The Daily Grind)
Club Member
Posts: 154
Joined: Mon Feb 20, 2006 8:22 pm
Location: Garden Grove, CA
---
im in if I dont have anything else already planned.
-omar
my car doesn't leak oil, it just marks its territory
rally tarmac 1990 st185
GTFour God
Posts: 3025
Joined: Wed Sep 27, 2006 8:34 pm
Location: central coast, ca
---
Why not just go to the mr2oc SFV cruise on July 21st? Im the only ST185 signed up right now.
Or there is a meet EVERY WEEKEND at my house:
http://www.alltrac.net/phpBB2/viewtopic.php?t=21062
J.
Gold Member
Posts: 2346
Joined: Fri May 13, 2005 4:52 am
Location: Washington, D.C.
---
lumbercis, I'd go out there, but I have my engine in pieces right now. Stupid dumb ass previous owner tightened the timing belt tensioner pulley so much that when I finally got it free, the threads came out with it. So I have to solve this problem before I do anything else. I hope your taking care of my FMIC for me! I'll be expecting it to be polished and good as new when I pick it up!
The reason my engine is in pieces is because I am replacing the oil pump, water pump, main seals, gaskets, bearings, idler pulley...bunch o stuff. I should be able to get it done by next week and so maybe I'll be able to make it out to the Sunday meet next week. Who wants to paint my car? What color?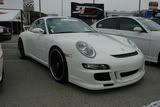 Club Member
Posts: 224
Joined: Tue Apr 17, 2007 1:28 pm
Location: Ontario, California
---
Hey Solar in Socal, give us a photoshopable picture of it! I"ll paint it in there!

I wish I could make it all the way out there for a fix it meet but seeing as I still need to register my car and I'm not happy driving it even a few miles with it's surging issue, I don't think I'll be making out for a fix it meet until I have the problem fixed.
Established Member
Posts: 1966
Joined: Fri May 13, 2005 3:49 pm
Location: Riverside, CA
---
So when would be a good time for everyone to meet up?
Established Member
Posts: 1966
Joined: Fri May 13, 2005 3:49 pm
Location: Riverside, CA
---
---
Who is online
Users browsing this forum: No registered users and 0 guests