In case anyone was wondering, I set up a test rig to measure the spring rate of the sway bar. Check it out: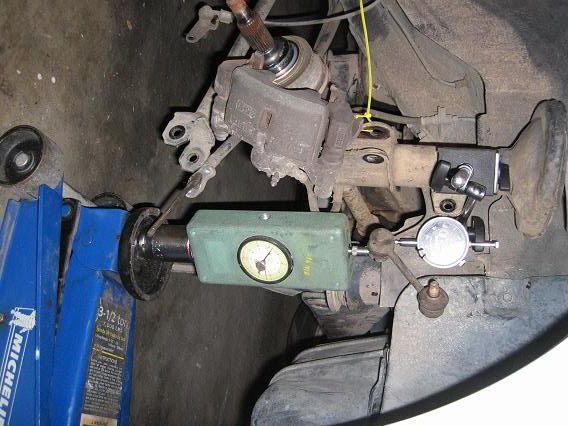 I set up a force gauge under the sway bar end, and a dial gauge on top to measure travel. I jacked up the swaybar and read the measurements. I was going to block up the other side so it would not move, but the resistance of the suspension kept it from even budging during my test.
At 1/2" of travel, the force was 42 lbs
At 1" of travel, the force was 84 lbs
This leads me to believe it is a linear rate swaybar, and we'll even out the number at 85 lbs/inch. Since the ends are linked directly to the strut, that should equal 85 lbs/inch at the wheels.
I also measured the unsprung weight of the rear corner and got 60 lbs. That is with all stock components.
Next step is to do the same with the front, then measure the front strut insert dimensions. Then get some coil over springs, get a nice set of 4 Bilstein strut inserts, and have Bilstein custom valve them for my car.
Here's to having a nice suspension by New Years!
Cliffs:
Rear antisway bar rate is 85 lbs/inch
Unsprung weight of each rear corner is 60 lbs.
Christian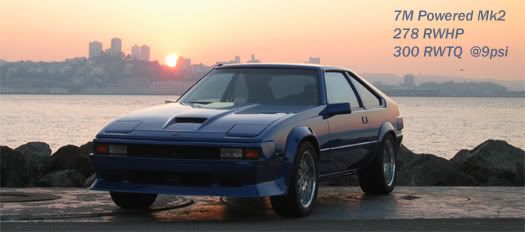 Club Member
Posts: 43
Joined: Thu May 05, 2005 3:15 am
---
thats pretty cool, any pics of your mk2 supra?
-omar
my car doesn't leak oil, it just marks its territory
rally tarmac 1990 st185
GTFour God
Posts: 3025
Joined: Wed Sep 27, 2006 8:34 pm
Location: central coast, ca
---
smog7 wrote:thats pretty cool, any pics of your mk2 supra?
Sure, here's my fav. The mk2 sod hauler: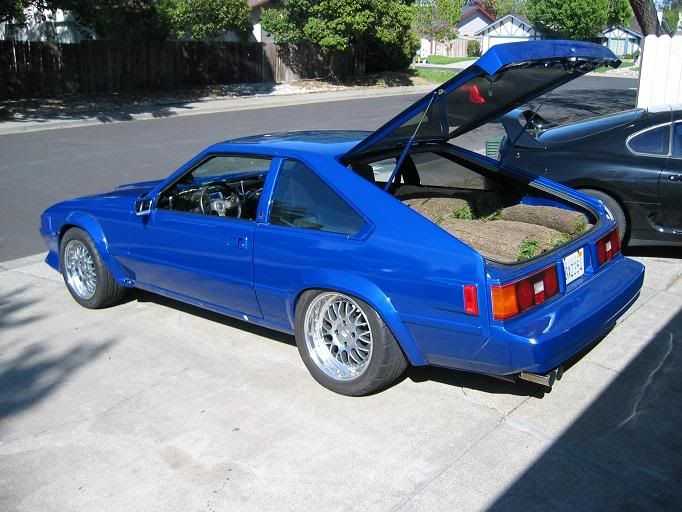 Club Member
Posts: 43
Joined: Thu May 05, 2005 3:15 am
---
---
Return to Handling and Braking
Who is online
Users browsing this forum: No registered users and 1 guest