What components are involved in kicking on the magnetic clutch on the compressor?

I want to try and finish my car over spring break, and I need to sort out a few things.

I am using the st205 A/C Idle up valve and A/C compressor with the 185 controls on it.

When I turn on the A/C the compressor clutch will not activate.
Coldiron
92 st185 (205 swap) | 03 350Z Track (sold) | 13 Pilot | 17 Mazda3
www.noritoy.com | www.coldironworks.com | http://www.alltrac.net/phpBB2/viewtopic.php?f=44&t=19891
GTSilver Member
Posts: 10490
Images: 7
Joined: Mon Aug 09, 2004 9:12 pm
Location: St Louis Area (IL)
---
There's an "AC Amplifier" under the dash. I ran into a similar problem on my son's ST. I could use a jumper wire and get the compressor and clutch to engage. Otherwise nothing. I ended up taking it to the dealer and the diagnosed the amplifer as bad. I got one off of Ebay pretty reasonable. May not be the problem, but something to check.
Mike
92 All Trac - Daily Driver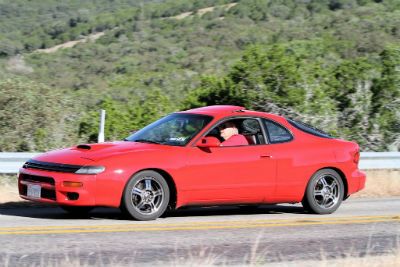 Gold Member
Posts: 1990
Joined: Mon Jun 26, 2006 9:13 pm
Location: Nitro, WV
---
---
Return to Audio / Wiring / Interior
Who is online
Users browsing this forum: No registered users and 0 guests