i just recently made a purchase of an 800$ MINT 90' toyota camry all trac. im swapping in a jdm 3sgte. my question was is will a 185 tranny bolt roght up or am i gonna be fabbing? otherwise im sticking with the camry tranny
Club Member
Posts: 562
Joined: Sun May 18, 2008 3:47 pm
Location: Milwaukee, Wisconsin
---
If I remember correctly, there is a post or two on here somewhere about doing just this swap. I know I've read about a couple of Camry alltracs that have been 3S swapped. Try searching. I think you'll find them.
Mike
92 All Trac - Daily Driver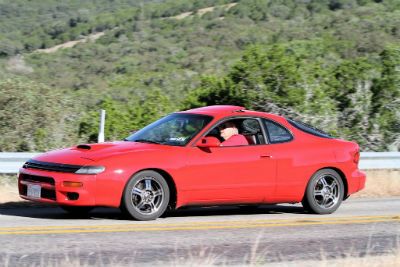 Gold Member
Posts: 1990
Joined: Mon Jun 26, 2006 9:13 pm
Location: Nitro, WV
---
zero06 wrote:i just recently made a purchase of an 800$ MINT 90' toyota camry all trac. im swapping in a jdm 3sgte. my question was is will a 185 tranny bolt roght up or am i gonna be fabbing? otherwise im sticking with the camry tranny
The camry alltrac manual trans is the same as the early st165 trans. It should all just bolt up including axles.
-Charlie
'89 Camry LE Alltrac 3S-GTE - SV25/ST205 hybrid
'99 4Runner SR5 4WD 5VZ-FE
Previous: '88 Camry LE Alltrac 3S-GE BEAMS, '90 Camry 3S-GTE, '90 Camry DX
Established Member
Posts: 1045
Joined: Wed Dec 07, 2005 8:09 am
Location: Pasadena, CA
---
I believe mine is all 185
Newbie
Posts: 5
Joined: Sun Dec 16, 2012 7:34 pm
Location: washington
---
---
Who is online
Users browsing this forum: No registered users and 0 guests