Import face off is again at the Kansas City Speedway on September 6th starting at 11 a.m to 6 p.m.
You can check out the site at Importfaceoff.net for more details.
I am a promotor for IFO and have fliers that will save you $2 at the gate so cost to get in would be $15 instead of $17.
I will not be able to take the alltrac this year sadly because I have yet to fix the oil leak. But I have been working to get my 240sx done so if all goes well I will be showing that. If I miss the deadline I will just be riding as a passenger
Let me know if you are able to make it and if you would like a flier (or you can print one out and use that)
1990 ST185
1989 240sx- swapped in manual sr20det
1993 Dodge Cummins
2000 Sunfire (daily)
Club Member
Posts: 154
Images: 4
Joined: Tue Jan 16, 2007 4:23 pm
Location: Iowa
---
d'oh. twice in a year and i have to sit this one out. no chance of my 'trac coming out, i blew a mhg and haven't had the motivation to touch it for a while.
i need to warn everyone-
ATSAaron wrote:You specifically told Matt that "some kid dumped sand into my motor."

don't let some kid dump sand into your motor.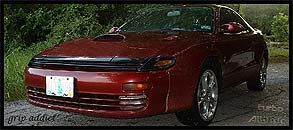 Established Member
Posts: 1229
Joined: Mon Nov 21, 2005 6:13 am
Location: kansas city
---
---
Who is online
Users browsing this forum: No registered users and 0 guests