OK, you have cars bred specifically for rally, it's time to see them out there!
Sandblast Rally is February 4, 2012 in Cheraw, SC and is run on surfaces that go from 8" deep loose sand to clay that's ice-slick depending on the weather. It's a great chance to watch some Rally action, or to get out on stage as a volunteer (and YES, you will get to drive on stage..not at speed, but it's still fun.)
I will be running my ST185 as a course car/safety vehicle. This is a fully rally prepped All-Trac, prepared by Rhys Millen and run as a competition car by Jason Priestly. It will be out there if you want to poke around (and give pointers as well.)
So come out and Volunteer if you can, watch if you can't. In summary as a volunteer you can:
-Check out a Rally ST185
-Get to drive on actual Rally stages in your car
-Get to sit right beside a Rally stage where cars will fly past at high speed.
-Get to hang out with drivers
-Get an opportunity to show WRX drivers that rally cars don't have to be plug ugly
Oh yeah...Free food, and FREE BEER
http://sandblastrally.linaracing.com/2012/
'90 ST185 Rally Car
'90 GT-S
Club Member
Posts: 56
Joined: Wed Mar 28, 2007 2:50 pm
---
Hey goodluck. Saw this thread on NRS database. I'm doing Sno*Drift the week before otherwise i'd be at sandblast.

They are both about 8-9 hour drives, but sno*drift has about 50 more racing miles so thats why I chose it. I have a AWD converted 6th gen with a 3sge. Don't really want to step up into the open class for atleast a couple years.


You do any other events?
Newbie
Posts: 18
Joined: Fri Feb 11, 2011 8:24 pm
---
Sorry you won't be at Sandblast.

I volunteer at about every NRS event in reasonable driving distance. I ran into you and checked out your car after Rally WVa. I was the big guy who talked to you about your driveline arrangement and fuel cell. I am still hoping to get the WRC graphics plotted and applied for Sandblast, if I manage it, I will share the methods I used.

How serious I get about competing will be determined at tech inspection...
'90 ST185 Rally Car
'90 GT-S
Club Member
Posts: 56
Joined: Wed Mar 28, 2007 2:50 pm
---
Oh yeah I remember now.


Post up some pics, if you have any questions about tech i'd be glad to answer. Honestly in my exp. NRS tech is pretty much a joke, I dont mean that in a bad way. Do you have a logbook? Yes, ok do you have your hans/firesuit? Yes.

That's mostly been it. Rally america events are a little stricter. They actually jack the car up check the wheels make sure all the ball joints arent loose etc. They also made me reposition the location of my Harness mounts. They let me race, but wrote in my logbook that I had to move them before the next event. They also do a Decibel check.

They are both geared torwards getting people to race and not out to get anyone, but RA seems to try to maintain a more professional appearance. Neither is right or wrong, just the way the different bodies go about things. Some prefer one or the other, I tend to be right in the middle.
Newbie
Posts: 18
Joined: Fri Feb 11, 2011 8:24 pm
---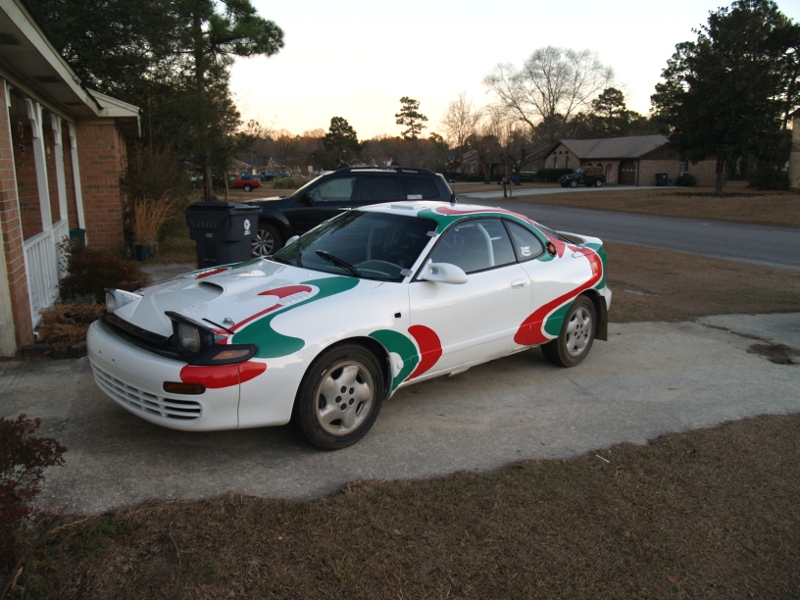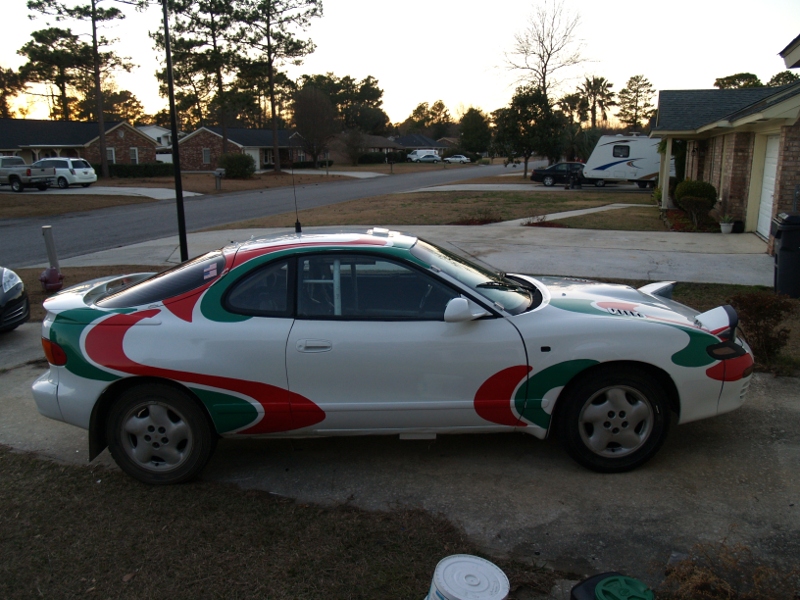 Also, some interior pics at:
http://www.alltrac.net/phpBB2/viewtopic.php?p=187653
Rally prep...too busy to get more pics now, you know the drill. Even 00 car has a lot to do....
'90 ST185 Rally Car
'90 GT-S
Club Member
Posts: 56
Joined: Wed Mar 28, 2007 2:50 pm
---
---
Who is online
Users browsing this forum: No registered users and 0 guests