My turbo is dying, it needs to be rebuilt. I've been toying with the idea of having the head rebuilt for some time and now seems like a good time. I'm a little scared to take the car to just anyone, though. I would feel better if I knew they had some experience working on 3S-GTEs or similar engines before. Can anyone recommend a place near Cleveland? Thanks.
Club Member
Posts: 88
Joined: Sat Jan 09, 2010 8:10 pm
Location: Cleveland, OH
---
Accelerated performance in toledo. They specalize in toyota. Russ and don are good people. They've built someof the fastest supras in the country and russ used to own an alltrac. Not really near cleveland but I woldnt go anywhere else.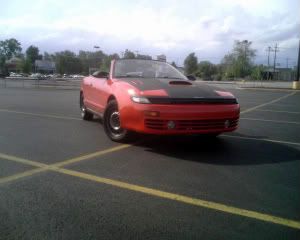 Club Member
Posts: 479
Joined: Tue May 02, 2006 7:53 pm
Location: Toledo, OH USA
---
---
Who is online
Users browsing this forum: No registered users and 1 guest