Stainless lines are an optional part of a full performance brake upgrade or reconditioning. They alter the feel of the brake pedal and in my short experience make the brakes come on faster and a lot more linear and forcefully than applying the same pressure with stock lines which expand under braking pressure reducing the immediate effect of the force you have applied. They do not "add" performance as such. I am guessing they are a lot cheaper than new stock lines so if there are any bubbles or deviations in your stock lines, these are an excellent solution. My goodridge cost NZ$180 new ~US$100
Tools required
Vice grips or Crows foot (flared) wrenches 10mm
14mm socket and drive
8mm Spanner or socket
Torque wrench capable of 20ft-Ib (27Nm)
Small flat head screw driver
Jack stands
Engine degreaser (optional)
Procedure
Loosen all wheel nuts of all four wheels and put all four corners of the car on jack stands to remove the wheels. I had the front of the car on jack stands and the back with 2 jacks on each side. I recommend fully cleaning the old brake lines at least around the bolts and joins as a minimum.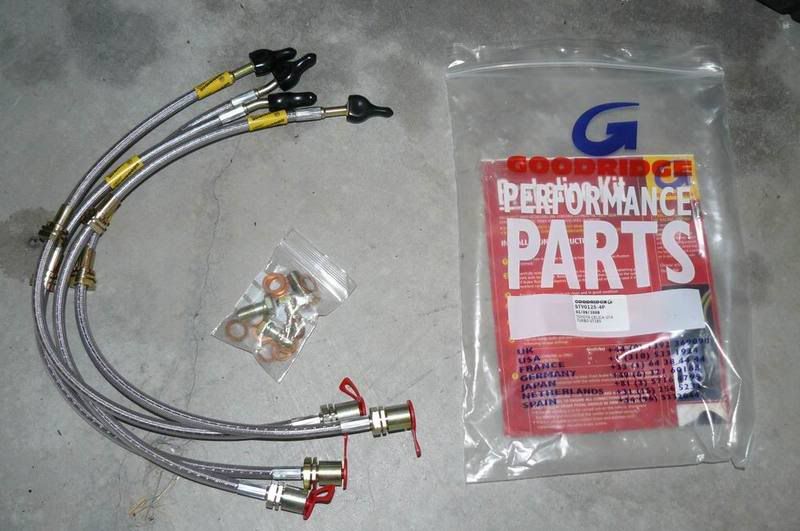 Your kit should look something like this. Always use the new copper crush washers.
All in all this is a pretty easy install but its easy to screw it up and mess up your calipers and hard lines. The most important part is
PATIENCE
. If you break the bleed bolt off or break a hardline you are in for a really bad time. So soak all three brake components (for each wheel) ie the caliper bleed valve and both ends of the brake lines with PB blaster. I did 3 rounds of this allowing 30 mins or so to soak in each round before even touching a spanner. None of these components should require too much force at all to undo especially not the bleed valve. If it hasn't moved for 10 years, don't force it.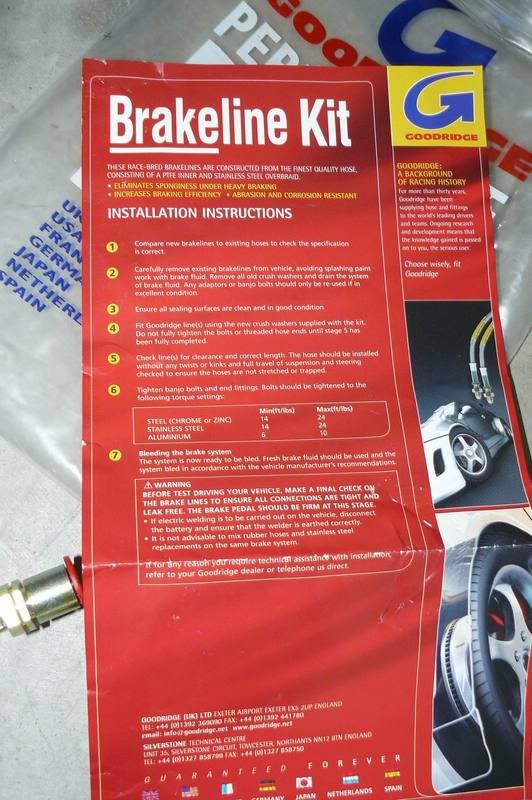 Here are the terrible instructions for anyone who doesn't have them for whatever reason. The only good part really is they actually listed the torque values.
When you undo one of the brake line connections fluid will come out obviously. The less fluid that comes out the easier it will be to bleed the brakes afterwards. The more air which is allowed in there the harder it will be. I drained all the fluid run out and let it run dry- not good. I will explain how I dealt with this later but you can apparently get rubber bungs from auto stores for exactly this purpose to prevent fluid coming out while you change the lines over.
The starting point, nice and covered in crap.
So first undo the two brake line connections both at the caliper (14mm) and at the hardline (10mm). You can use a flared brake line wrench to undo the 10mm one however I have heard of them bending and I found my trusty vice grips to be more than adequate. They did not slip or round in the slightest and left no damage.
Proper brake line flared wrenches.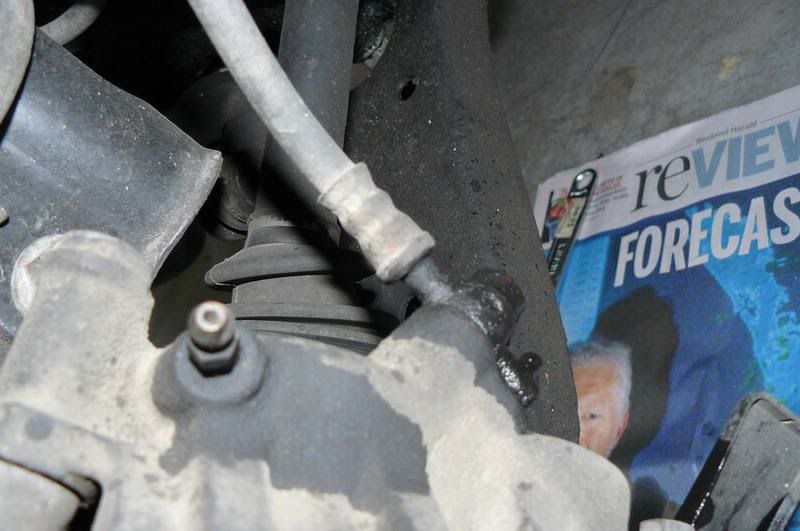 Stock front brake line covered in crap... clean, clean, clean
Next there are two clips to remove holding the stock brake line in place. One is near where the stock strut joins the hub. The other is further up. There are small metal tabs (pictured below) which hold them in place. Simply remove the tabs (pliers or vice grips work well) at which point the lines come out. I have cut a slot in the strut bracket which holds the brake line. I did this when I changed my suspension so that I didn't have to drain and bleed the brakes each time. I recommend the same thing be done if you are ever in the same situation…. Hack saw works well. More info on this can be found in the AXG rear strut suspension sticky.
Clip 1 where the hardline meets the brake line at this bracket (front). You will find it hard to undo the 10mm fitting if you have already taken the clip here out as it prevents the line twisting around on you.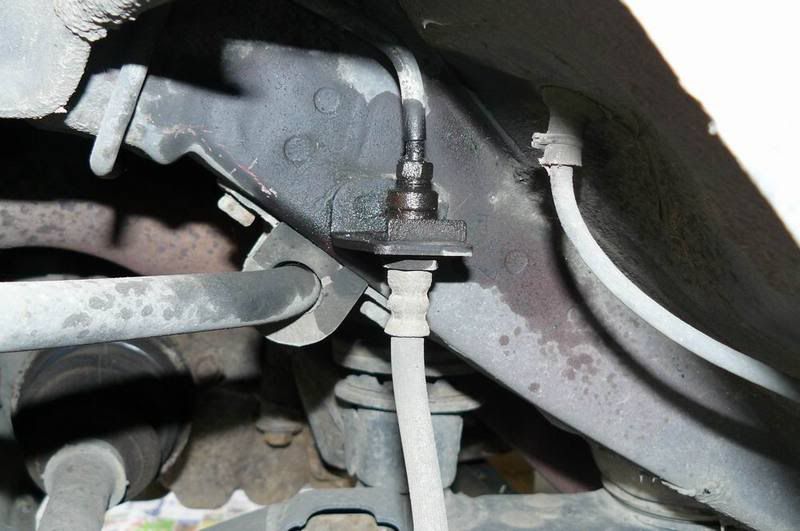 Same at the rear end.
Once the stock line is removed you will see where it was held in place by brackets there are two C clips which stop it slipping through the bracket. The goodridge brake lines I used required these to be swapped over from the old to the new. A small flat head screw driver works really well at getting under the C clip and levering them off. You can always crush the clips with large pliers or vice grips if they deform during this process.
Take this... and put it here....
and here....
I recommend cleaning all components before replacement. It seems that 2 of the brake lines are different from the other two. They were not marked in any way but 2 have a slightly bent fitting where the bolt to the caliper and 2 have a flat fitting. I am 97% sure the flat ones are for the front and the bent ones are for the rear. I had removed my stock ones before I noticed this.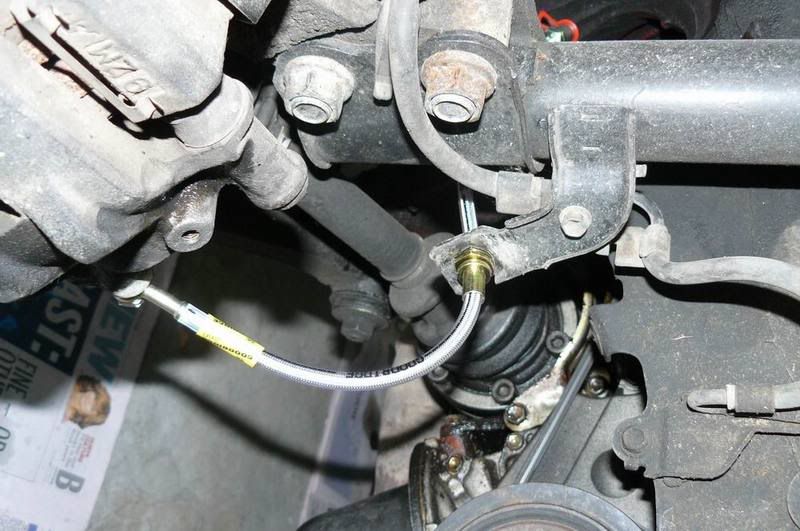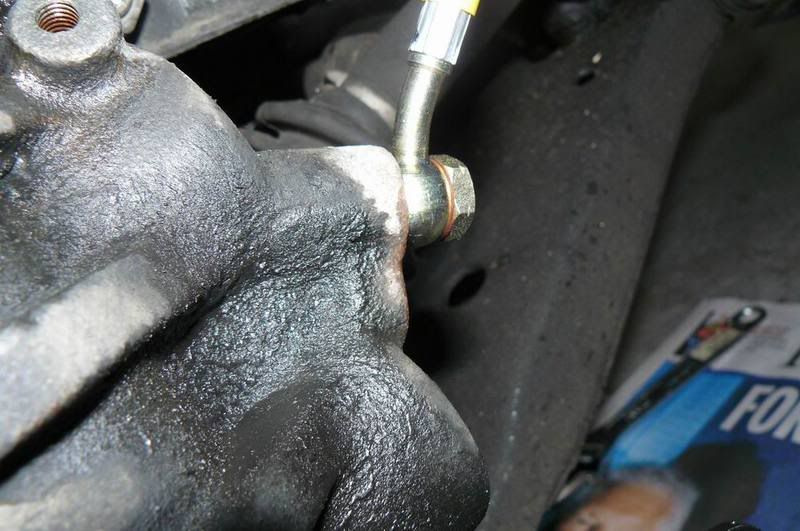 Torque this bolt properly. I used 20ft-lbs which is in the middle of the range given in the instructions. You should have a crush washer on each side of the brake line fitting ie two on each new banjo bolt. You will have to guess the 10mm bolt torque. When a conventional spanner starts to round the bolt it is probably tight enough.
Invaluable vice grips.
Bleeding really is like bleeding. It sucks. Follow the BGB or any bleeding recommendations for that matter. I use this fun device here which has a one way valve so you can open the bleed valve and pump the brakes without air being sucked back up. A couple of tips DON'T let the reservoir drain fully, you will have air in the system and you will have to start again. The second is you can use Teflon tape on the bleed screws to prevent air coming in around the threads. Obviously don't cover the small hole at the end of the valve below the threads.
This is a fantastic bleeding tool. I did everything here including bleeding myself.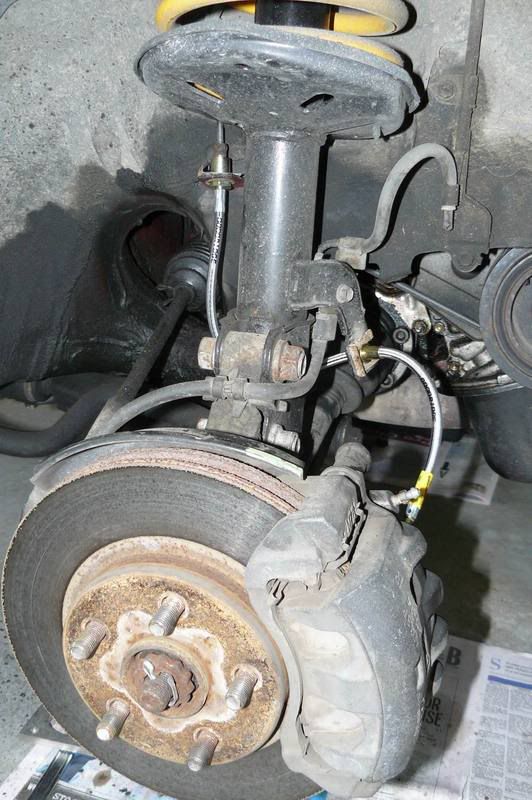 Complete
Here is a quote from my help thread when I let the system run dry.
tw2 wrote:Thanks everyone for your help. I think I have done it. I found the only technique to get huge amounts of air out was to pump the brake up to 20 times, then hold it down with a broom (working alone), open the valve with my one way bleeder attached, a rush of air will come out, close the valve, release the brake and start all over again. I had to do it about 5 times to the furthest away wheel and then only 2-3 for the rest of them.

That got the air out and then following that I could use my one way bleeder by itself while pumping the brake with the valve constantly open. I did that 4-5 times on each corner and after 1-2 times no air bubbles were coming out anymore. So I probably flushed through about 500ml's after I was getting no air so it should be ok now. I haven't driven except on the driveway where the car stops very violently with only a little push of the pedal.

I couldn't find any of the fluids you guys get in the US (mainly looked for vavoline Dot 4) so I ended up going with Castrol Super Dot 4 as opposed to Castrol normal Dot 4 and Castrol normal Dot 4 in a gold container instead. I took heaps of photos so I will do a brake line swap writeup sometime.
Thomas, JDM 90 185, 06 350z
Established Member
Posts: 2909
Joined: Sun Dec 11, 2005 3:01 am
Location: Hamilton, New Zealand
---
thanks for the awesome write up!
Gold Member
Posts: 5877
Joined: Tue Aug 10, 2004 10:56 pm
---
For anyone else who comes across this like I did, the slightly bent ones are indeed for the rears, the fronts are flat.
★ 1991
GTFour
RC
~ "Rebel Scum" ★
It's for sale!
http://www.alltrac.net/phpBB2/viewtopic.php?f=64&t=52181
Build thread http://www.alltrac.net/phpBB2/viewtopic.php?f=44&t=44216
GTFour God
Posts: 4008
Images: 0
Joined: Mon Apr 09, 2007 11:29 pm
Location: Kelowna, BC
---
Thanks for confirming.
Thomas, JDM 90 185, 06 350z
Established Member
Posts: 2909
Joined: Sun Dec 11, 2005 3:01 am
Location: Hamilton, New Zealand
---
Awesome write up! Im going to switch over to ss lines when I get new calipers(rear definitely) and maybe just rebuild the fronts.....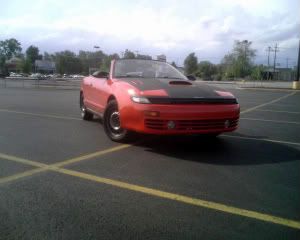 Club Member
Posts: 479
Joined: Tue May 02, 2006 7:53 pm
Location: Toledo, OH USA
---
Damn that's awesome. Ill do this over the winter sometime
Thanks for the write up
91 Celica Alltrac - Parts pile pending instal
3SGTE project motor very slow
Intake/Heat shield project slowly moving
Winnipegs respected TTI forum. join and love the community will welcome you with open arms and legs ? http://toptierimports.com/
Established Member
Posts: 1660
Images: 0
Joined: Fri Feb 11, 2011 3:03 pm
---
Your welcome.
Thomas, JDM 90 185, 06 350z
Established Member
Posts: 2909
Joined: Sun Dec 11, 2005 3:01 am
Location: Hamilton, New Zealand
---
Question:

From having to move my lines around a bit, the plastic coating on the lines has started the separate from the ss lines themselves near the part that connects to the strut. So now if the line does move in that little holder, it starts to sort of bubble up in front of where I'm pushing it. Should I be worried about tearing that cover?
★ 1991
GTFour
RC
~ "Rebel Scum" ★
It's for sale!
http://www.alltrac.net/phpBB2/viewtopic.php?f=64&t=52181
Build thread http://www.alltrac.net/phpBB2/viewtopic.php?f=44&t=44216
GTFour God
Posts: 4008
Images: 0
Joined: Mon Apr 09, 2007 11:29 pm
Location: Kelowna, BC
---
---
Return to Handling and Braking
Who is online
Users browsing this forum: No registered users and 4 guests