Presented by Fatlace and JDMChicago (June 30, 2013)
Registration is now open for Slammed Society Chicago. Please note that show car space is limited. Registering for the show does not guarantee automatic acceptance to the show. We are looking for well done quality cars, which doesn't necessarily need to be "slammed" per se. Cars that do not fit the criteria will be refunded.
Register now

!
http://fatlace.com/slammed-society/chicago2013/
Vendors will have the luxury of an indoor air conditioned showroom space. Space again is limited, so please register as soon as possible.
SLAMMED SOCIETY CHICAGO X JDM CHICAGO
June 30 2013
12:00 PM – 7:00 PM
Arlington Toyota/Scion
2095 North Rand Road
Palatine, IL 60074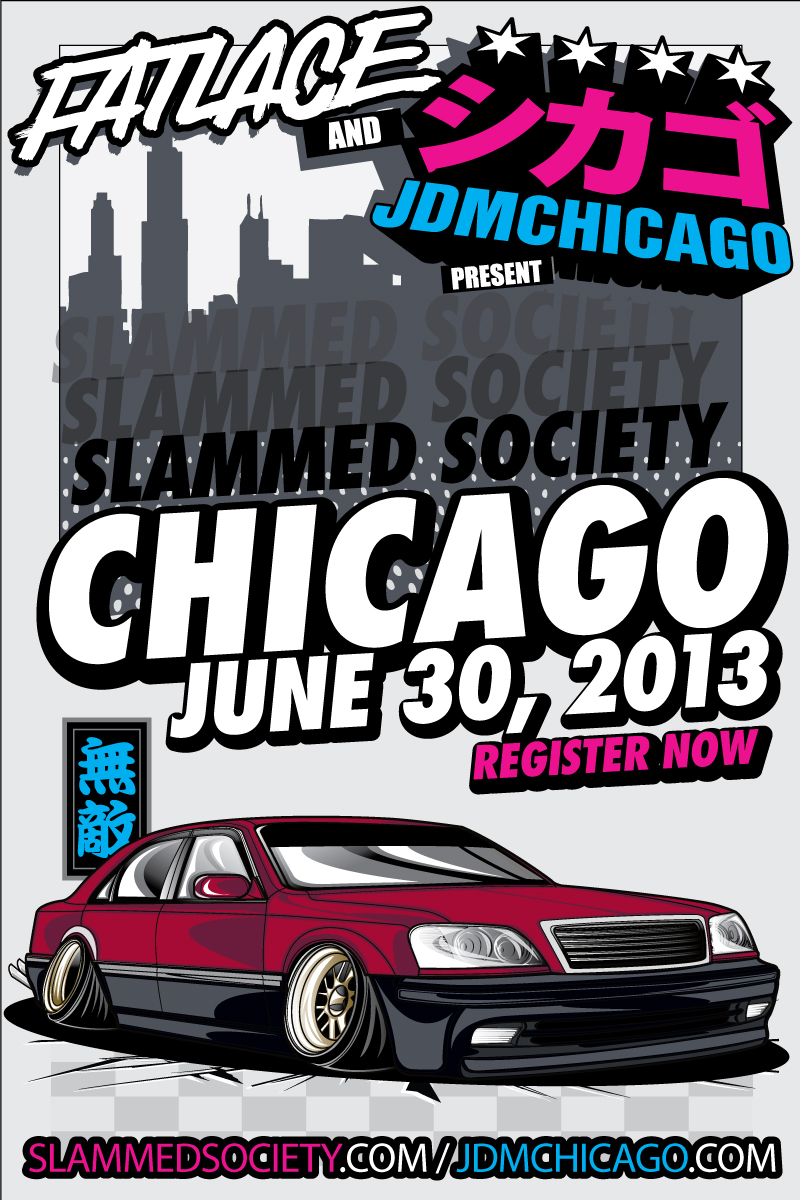 Last edited by
bloodMoney
on Thu May 30, 2013 4:21 pm, edited 1 time in total.
88 ST165 'Patty'
90 ST185 'Ellie'
'96 GT "Abby" ~ RIP 11/17/2013
'96 GT 'vert "Lily" ~ RIP 08/22/2015
'04 LS430 "Alice"
'98 GS400
Gold Member
Posts: 1186
Joined: Tue Jan 25, 2005 8:30 am
Location: Chicagoland
---
dang it, my Conquest is pretty low, but I'll be camping this weekend :/


lololoooloolloll, $10... hahaha. ok
and $23 for the car!!! what the hell is this?
1988 Chrysler Conquest
As seen on YouTube https://www.youtube.com/watch?v=YIY4wuwc8XA
1988 Toyota Celica All-Trac
Club Member
Posts: 585
Joined: Tue Jul 31, 2012 4:57 pm
---
---
Who is online
Users browsing this forum: No registered users and 0 guests