I suppose these will protect my CV boots from heat and premature rot/failure. Does anyone know where/how they bolt up?
1992 Toyota Celica GT-Four CS (#4025)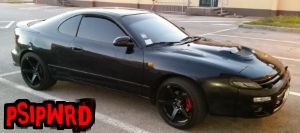 Club Member
Posts: 224
Joined: Sat Feb 18, 2012 10:02 am
Location: Germany
---
On the transmission right above where the axle is.
IIRC the R side is larger [bolts to end of transfer case].
GTFour God
Posts: 4681
Joined: Mon Aug 09, 2004 9:04 am
Location: Ma
---
The one on the top bolts on to the transfer case under the power steering pump. The picture is in pretty much the right orientation as if you were looking in front he wheel well how it bolts up.
I don't recognize the other one.
In my opinion, they are more to keep axle grease from getting up everywhere in the engine bay when the boots fail. At least, that's what they have done for me.
-Charlie
'89 Camry LE Alltrac 3S-GTE - SV25/ST205 hybrid
'99 4Runner SR5 4WD 5VZ-FE
Previous: '88 Camry LE Alltrac 3S-GE BEAMS, '90 Camry 3S-GTE, '90 Camry DX
Established Member
Posts: 1045
Joined: Wed Dec 07, 2005 8:09 am
Location: Pasadena, CA
---
Thanks for the quick replies. Phattyduck, I found the bottom bracket in a google search so with your input, I think i'm on the right track for both. Thx again!
1992 Toyota Celica GT-Four CS (#4025)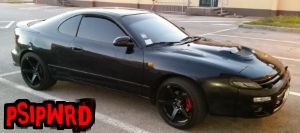 Club Member
Posts: 224
Joined: Sat Feb 18, 2012 10:02 am
Location: Germany
---
---
Who is online
Users browsing this forum: No registered users and 1 guest