Ok, I know that an aftermarket CD player would sound better, but I'm into trying to keep as much as I can looking stock. I have a 90 Celica All-Trac with the system 10, but my CD player once in awhile would lose or become week with the left channels when playing from the CD. Is it possible to rewire or create a patch cable to use a 92-93 CD/Radio player?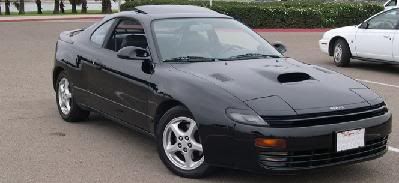 Club Member
Posts: 685
Joined: Sat Oct 29, 2005 6:45 pm
Location: San Diego, CA
---
I have a CD player out of a 2001 Camry in my Celica w/ System 10.

I have a 1990 wiring diagram and a 1992 wiring diagram. I'm not seeing any differences in the radio wiring according to the two manuals. But...my understanding is like yours that 1990 models had different wiring. I'm not sure what to make of the fact that the wiring diagram says differently. Second but...the amplifiers look to be interchangeable across all years. There's a few different part numbers, but they all seem to cross reference. So, that means that if you can figure out the wiring, it should work since the amp is the same.
1992 Toyota Celica all-trac (the dream car)
1993 Toyota Celica ST (the efficient daily driver)
2012 Hyundai Genesis Coupe 3.8 Track (the fun daily driver)
Club Member
Posts: 269
Joined: Mon Aug 11, 2014 2:02 am
Location: Pennsylvania, USA
---
I'm just taking a guess here from what you have listed, but you have a 92 Alltrac correct? If so, then it would make since for the Camry stereo to work in your Alltrac. Again this is just from what I have gather from here.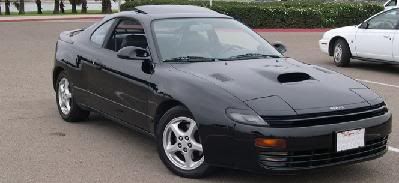 Club Member
Posts: 685
Joined: Sat Oct 29, 2005 6:45 pm
Location: San Diego, CA
---
I thought the amps interchanged as well, but I know there's a few different ones out there as the one in my RC and the replacements I got have completely different plugs.
★ 1991
GTFour
RC
~ "Rebel Scum" ★
It's for sale!
http://www.alltrac.net/phpBB2/viewtopic.php?f=64&t=52181
Build thread http://www.alltrac.net/phpBB2/viewtopic.php?f=44&t=44216
GTFour God
Posts: 3961
Images: 0
Joined: Mon Apr 09, 2007 11:29 pm
Location: Kelowna, BC
---
---
Return to Audio / Wiring / Interior
Who is online
Users browsing this forum: No registered users and 1 guest