So I wanted to start this thread since most people don't even know this car still exists. It has changed hands from the original owner, Centerforce who built it up for a SEMA demo car. The car did not see much action beyond being a booth car and a handful of track events. I have personally put quite a bit of street time on this car and am excited to see the path its future is on. Here is a link to a little background on the car.
http://www.umstuning.com/gallery/index. ... n-s-Celica
The exchange of ownership after a long period of storage has been transferred to Tony Szirka, Owner/Operator of UMS Tuning in Tempe Arizona. In Tony's hands the car is going to see a LOT more abuse. Unfortunately his first event with the car it spun a rod bearing and so has gone under the knife once again. This time around is going to be something to pay attention to. Updates for it may be spaced out for some time but when I have them I will be sure to post them. The current build that is being finished up is a built Gen3 W/ a full Brian Crower stroker kit installed. The interesting parts are in the turbo kit that Tony is going to run. At the hands of the guys at
https://jdlautodesign.net/
a one off manifold, and downpipe have been created. Manifold will allow the use of an EVOX direct fit Garrett GTX3076 Twin Scroll. Turbo is rated at 600HP while retaining fast spool. Charge cooling will be done VIA a one off WTA intercooler. COP conversion will be done, and Im unsure of what ECU will be ran but I can assure you it will be AEM. I know Tony has been kicking around the idea of utilizing an EVO AEM computer since the market options are much larger. Pictures are worth a thousand words so......Heres a few older ones as well as the most current ones I have. More to come.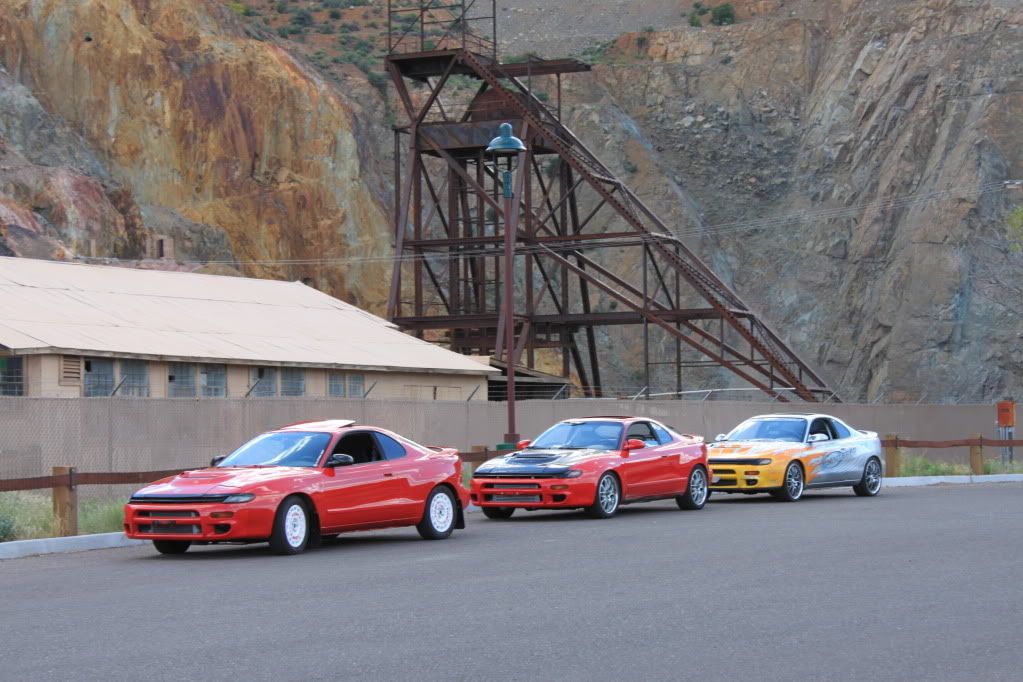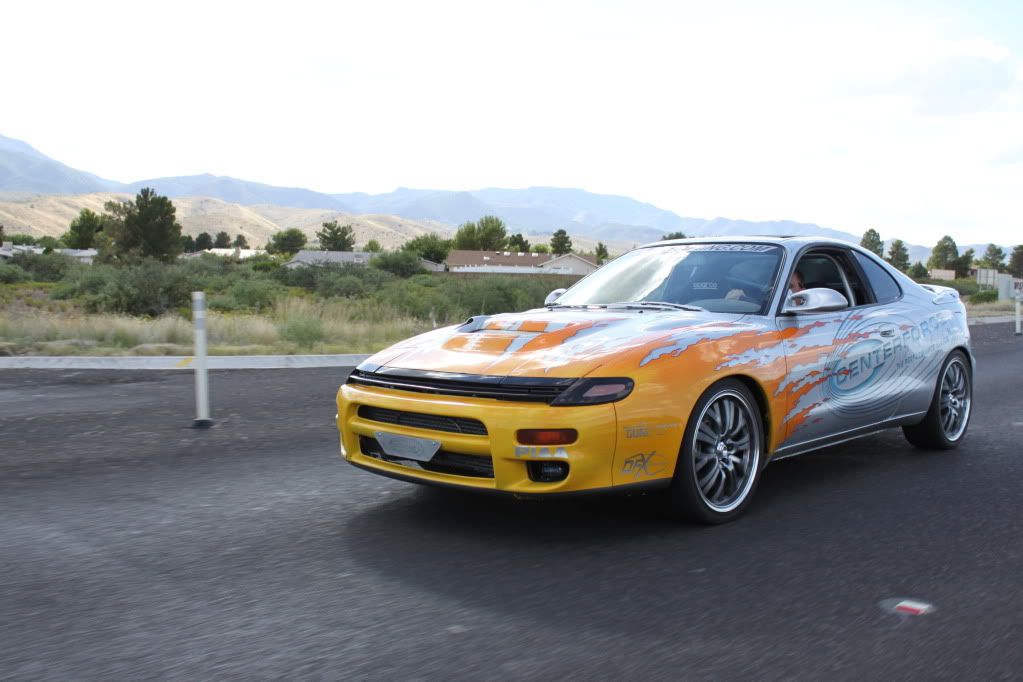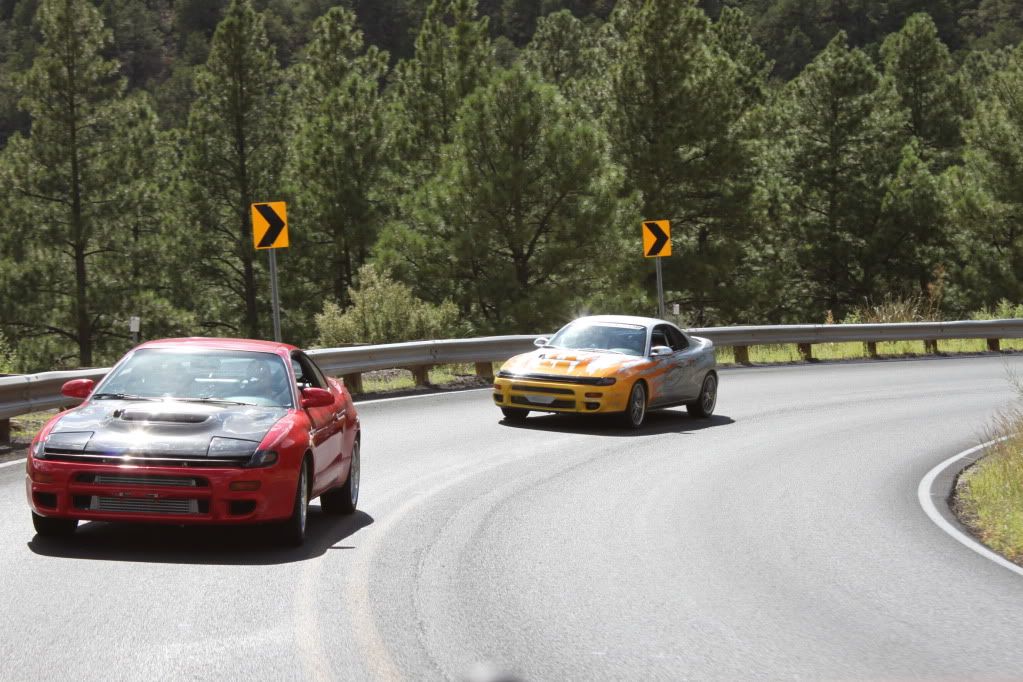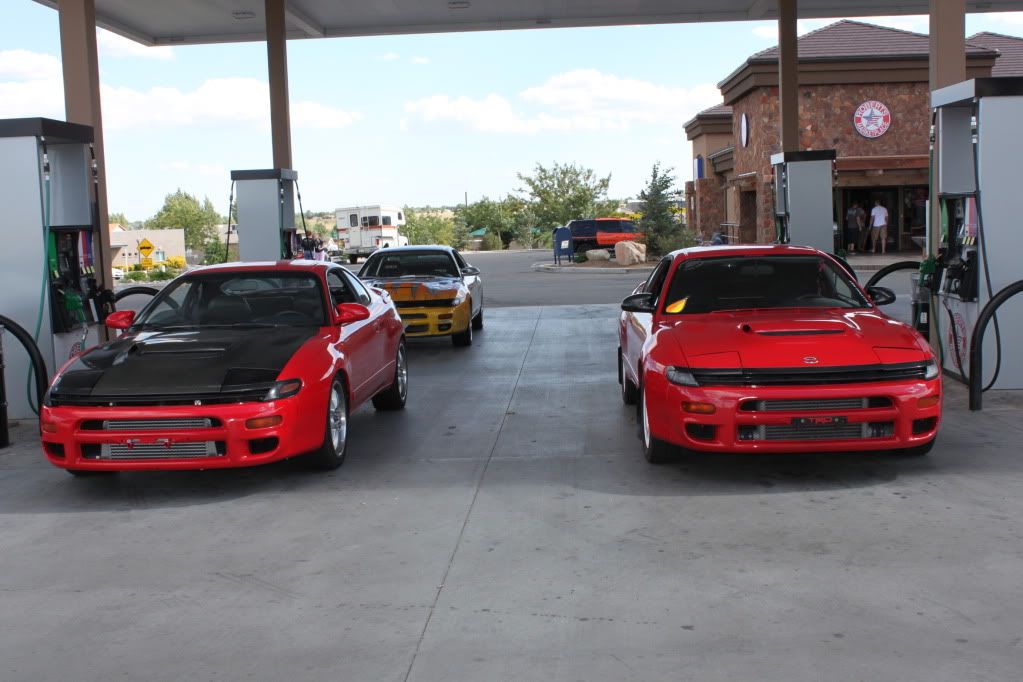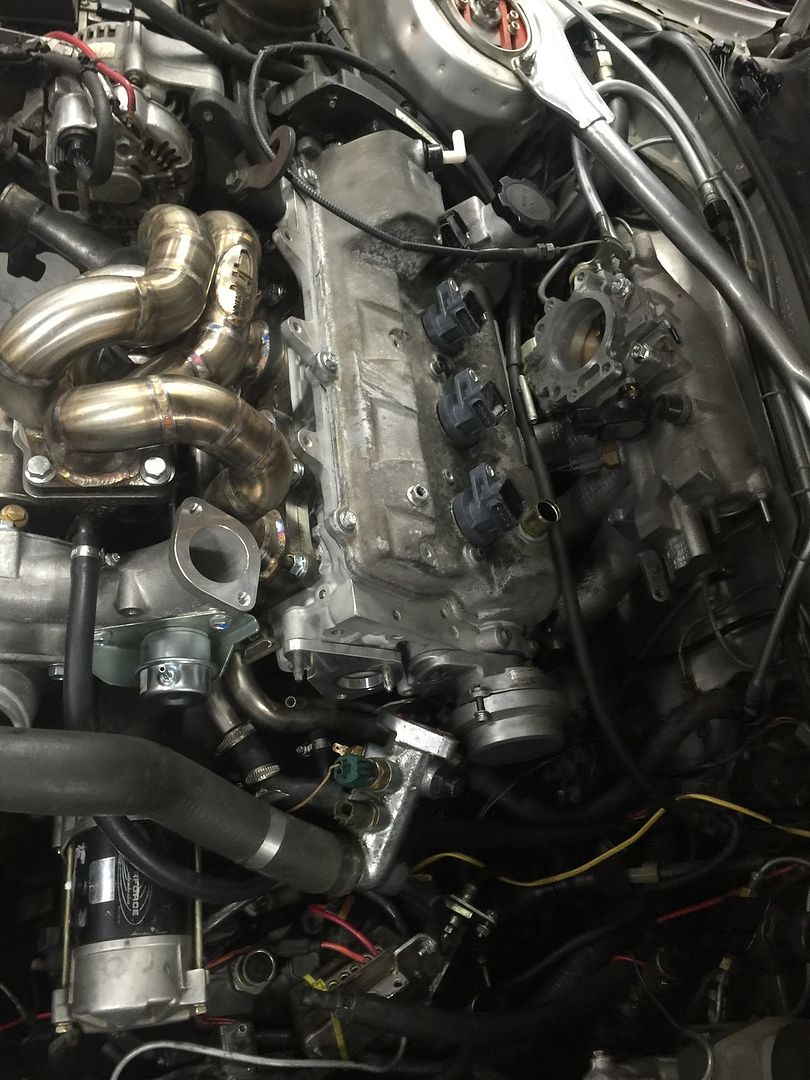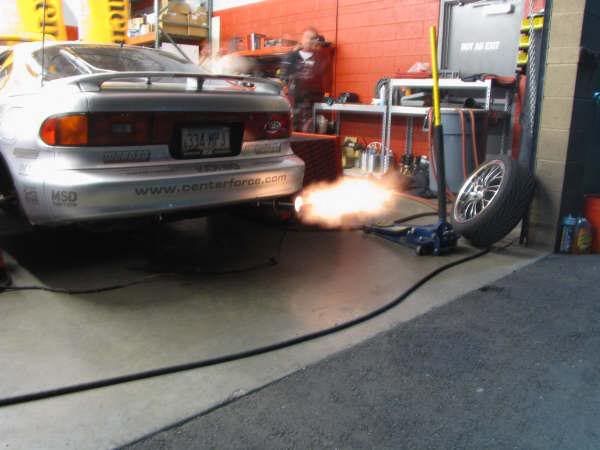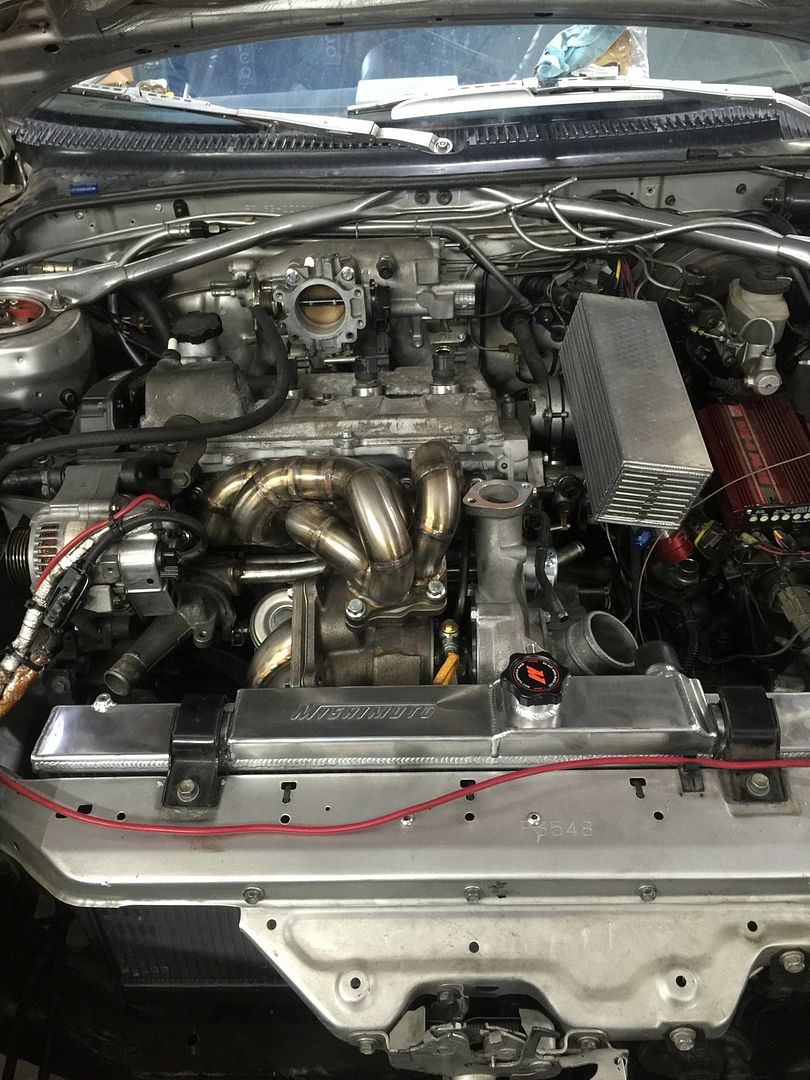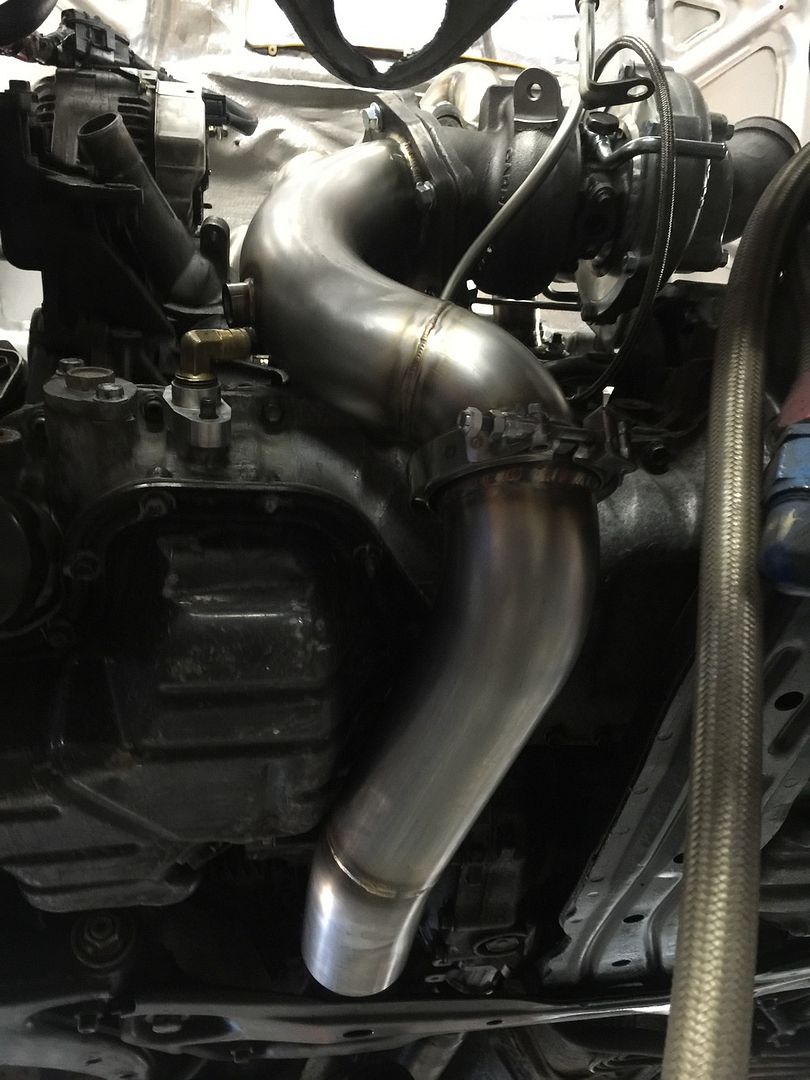 ALLTRAC AT FIRST SIGHT
Established Member
Posts: 2029
Joined: Fri May 05, 2006 1:47 pm
Location: ATX
---
Nice engine oil dipstick.
Club Member
Posts: 194
Joined: Thu Aug 25, 2011 11:58 pm
---
I remember this car from awhile back, awesome that it's gonna be used now. I can't wait to see what it will do!
Club Member
Posts: 450
Images: 0
Joined: Sun Dec 01, 2013 10:35 pm
---
Awesome to see updates on this. Also the mesh wheels look so much better.
Coldiron
92 st185 (205 swap) | 03 350Z Track (sold) | 13 Pilot | 17 Mazda3
www.noritoy.com | noritoy.deviantart.com | http://www.alltrac.net/phpBB2/viewtopic.php?f=44&t=19891
GTSilver Member
Posts: 10394
Images: 7
Joined: Mon Aug 09, 2004 9:12 pm
Location: St Louis Area (IL)
---
Whaaaat, this car is at UMS? Are those pics from when you were in AZ? Looks like Prescott or somewhere North.
Club Member
Posts: 127
Joined: Mon Jun 17, 2013 3:50 pm
Location: Buckeye, AZ
---
That's an interesting choice of turbo.
Not a bad idea really, as there are very few other internally gated twin-scroll options.
My collection of GT4 documentation: http://gt4.mwp.id.au
[color=Blue]Daily:
Toyota RAV4 ACA23R
Race-Car:
Toyota GT4 ST185 5S-GTE
Established Member
Posts: 1601
Joined: Mon Jun 01, 2009 11:02 am
Location: Adelaide, South Australia
---
We'll be using an AEM Infinity 506. I think a good, modern twinscroll turbo is what these engines want...we'll see if my theories are correct. My goal is to spool a metric f**k-ton faster than the previous t3 and have the legs to make another 100hp over it as well. With all the safeties and proper flex fuel capability the ecu should make it safe and allow the car to last a while, my wife and son will be abusing it doing NASA DE/time attack in it.
Newbie
Posts: 4
Joined: Thu Sep 12, 2013 2:25 am
---
I can't wait to drive this car again!
Newbie
Posts: 2
Joined: Wed Jan 20, 2016 1:24 pm
Location: Arizona
---
3SDNA wrote:Whaaaat, this car is at UMS? Are those pics from when you were in AZ? Looks like Prescott or somewhere North.
It is in Prescott and Jerome where some of the shots were taken.
ALLTRAC AT FIRST SIGHT
Established Member
Posts: 2029
Joined: Fri May 05, 2006 1:47 pm
Location: ATX
---
I remember that car very well. I still have the (2) Modified issues it was featured in. Great to see it being brought back to life. Loving the new wheels.
Frantz
12 Toyota Sienna LE
12 Toyota Camry SE
90 ST185 (MRP) Gen4
90 ST185 (Gray) Not sure what gen yet.
88 ST165 Gen3-The works
89 ST165 Gen4-on the way
+ Many other projects, under covers....
Established Member
Posts: 2167
Joined: Mon Aug 23, 2004 3:21 pm
Location: Georgia
---
Nice bit of Celica history here. Glad to see it getting revived.
Caldina powered...
Gold Member
Posts: 2346
Joined: Fri May 13, 2005 4:52 am
Location: Washington, D.C.
---
---
Who is online
Users browsing this forum: No registered users and 3 guests