Hey Guys,
Selling my Carbonetic Twin Disc Carbon Clutch.
Fits Gen2 and Gen3 3S-GTE (Celica ST185, Celica ST205 and MR2 SW20)
1400kg pressure plate, power capacity 500-800hp
Clutch was used in a stock ST205 only mod was a Blitz Nur Spec and a 200 cell cat. and was driven on street only
Which is basically the reason for selling because im downgrading to a smaller clutch
mileage is about 14.000km/8700miles. Works perfect
Includes the throwout bearing and flywheel screws.
I`m looking for 1200€/1345USD
Clutch is located in Austria but Worldwide Shipping on buyer`s cost is possible.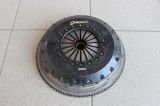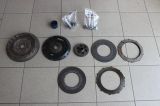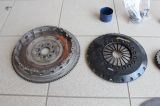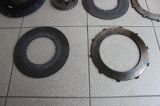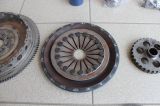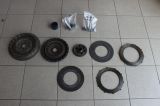 Newbie
Posts: 7
Joined: Tue Feb 16, 2016 3:43 pm
---
Newbie
Posts: 7
Joined: Tue Feb 16, 2016 3:43 pm
---
---
Return to Global For Sale/Wanted
Who is online
Users browsing this forum: No registered users and 0 guests