Recently I purchased through EBay from a vendor in the UK Big Red Calipers overhaul seal kits for ST205 Calipers. Both front and rear caliper seal kits
and 2 pistons for the rear. These are the Sumitomo Caliper.

When it came to installing the new seals etc (starting with the rear calipers) I noted there was no casting seals. (they are the little flat O ring seals
that go between the two halves of the caliper) So I used the casting seals from the front kits.

Then I sent Big Red an email asking them to post me 4 more of the 12mm diameter seals.

Instead of them thinking of good PR and common sense they went on the defensive. Saying that they do not include casting seals in their kits blah blah. However they will supply them free, but I will have to pay 8.65 UK pounds for freight costs to Australia. My thoughts here is yeah right I am not getting them for free.

So I sent another email back to them asking, if the casting seals are not included, how come they are in the front kits? No freight just Post them. They weigh less than a Christmas Card and should cost about the same to post. Back comes another email more garbage blar blar blar.

I sent one more email back saying that I will source the little seals somewhere else and that good PR goes a long way, but bad PR goes even further.
Hence I am doing this write up here.
Club Member
Posts: 82
Joined: Mon Jan 23, 2012 9:20 am
---
Damn, all that fuss over a few o-rings! They should have owned up to that whether it's their fault for the seals being absent or not, it doesn't cost anything. Some peoples customer service is lacking. .
1992 Toyota Celica AllTrac
1987 Mazda RX7 Sport
1979 Yamaha G1A, rotary powered with Sachs KM24
1976 Hercules W2000, oil injected
Established Member
Posts: 1013
Images: 9
Joined: Mon May 20, 2013 7:43 am
Location: Eagleville, TN
---
Wow. Not a good way to build up your reputation or to do business in general.
Mike
92 All Trac - Daily Driver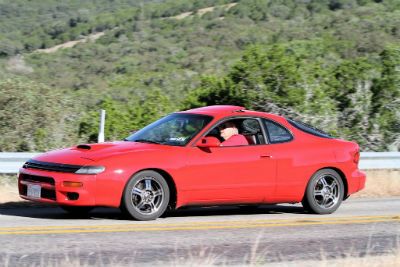 Gold Member
Posts: 1990
Joined: Mon Jun 26, 2006 9:13 pm
Location: Nitro, WV
---
I just got an email from big Red "sorry you still feel that way. Your seals are already on their way' Huh?

Looks like I have had a bit of a win. Why in the hell didn't they just do this in the first place I will never know?

The damage is done. Would you buy caliper seal kits from them?
Club Member
Posts: 82
Joined: Mon Jan 23, 2012 9:20 am
---
---
Who is online
Users browsing this forum: No registered users and 2 guests