Probably a bit premature in putting up a build thread just yet, given that the Celica will have to wait its turn in the queue behind my other cars but much like my purchase of this thing in the first place, I just cant help myself.
Long story short, Id been lurking on ebay, gumtree, facebook sales, forums etc for a while, on the premise that
IF
one of the cars Ive been casually searching for pops up cheap, ill grab it. I'd manage to stay out of trouble and not buy anything for about 3 years which is a bit of a record for me because apart from the Gemini [I've had that 10 years] I turn cars over pretty quickly. My routine was basically to spend Monday mornings at work trawling the net for cars on my list - E24/E28/E34 BMWs, V8 Commodores [not that I dont already have enough of them], to stuff like Suzuki Swift GTis, Land Rovers etc. Its a big, random list, unlikely to get most people excited.
I spent my childhood years unlike most kids my age watching touring cars and rallying - I had no interest in exotics [apart from the F40 because lets face it, who doesnt]. Formula 1? Past my bedtime. As a result I used to lust over what is in simple terms, "hot" versions of what are essentially pretty mundane cars. One of these mundane things I lusted after were the ST185s, from years of watching Carlos Sainz and Juha Kankkunen throw them around on dirt.
So I'm on ebay one Monday and this pops up.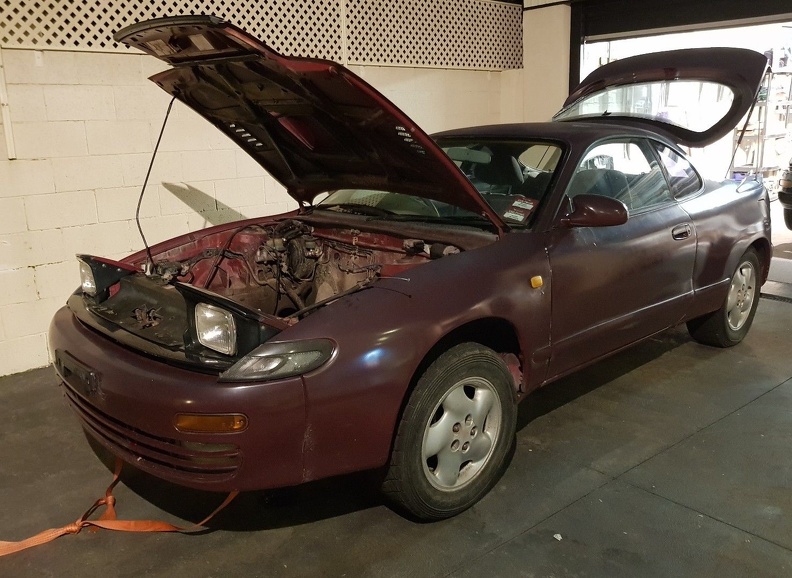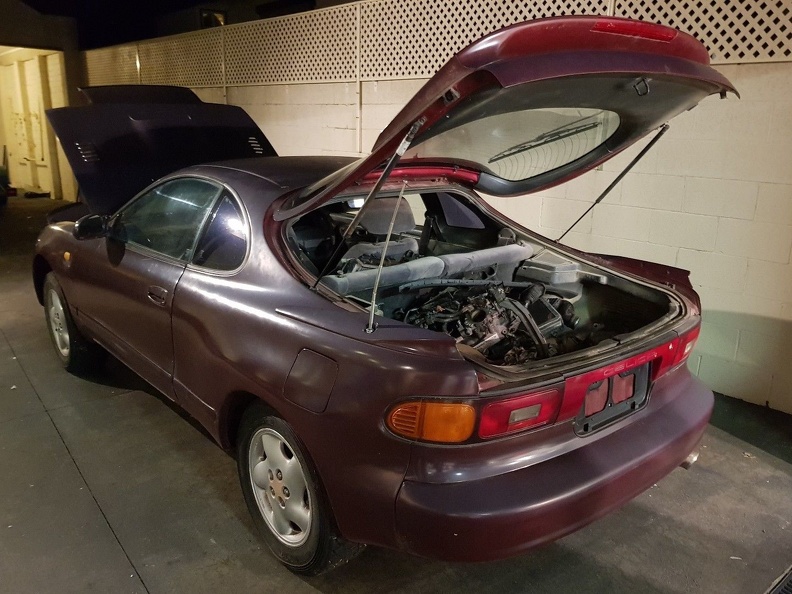 Its on the list. Its definately cheap enough. Is the timing right? No. Is it a good idea? Probably not but again - Ive always wanted one, and if it goes cheap enough.....famous last words. Went into the watch list, and I promptly forgot about it to the point where i missed the end of the auction and it sold for an amount that I told my wife i was comfortable paying. Shit happens I guess.
So next Monday rolls around and the search starts again. Fresh in my mind from last week, I punch in Celica GT4 and....its been relisted, its a hell of a lot cheaper than last time, and it has 12 mins left. Crap - what to do? Message the wife to ask her what she thinks, she doesnt reply. Messaged my mate [best man at my wedding] which in hindsight was a big mistake - he basically said do it, Tash wont stay mad that long and even if she does who cares
Threw a cheeky bid in far lower than what i said id pay last time on the basis that, if i get it, i get it, if not it doesnt matter. Lo and behold I win it....for my maximum bid. F**k! Wasnt expecting that.
Make the arrangements to go pick it up and this is what I am greeted with.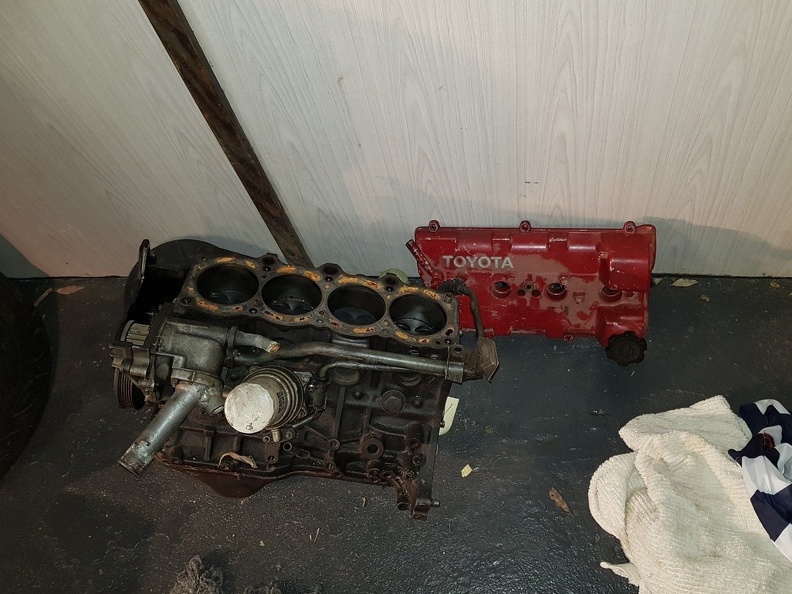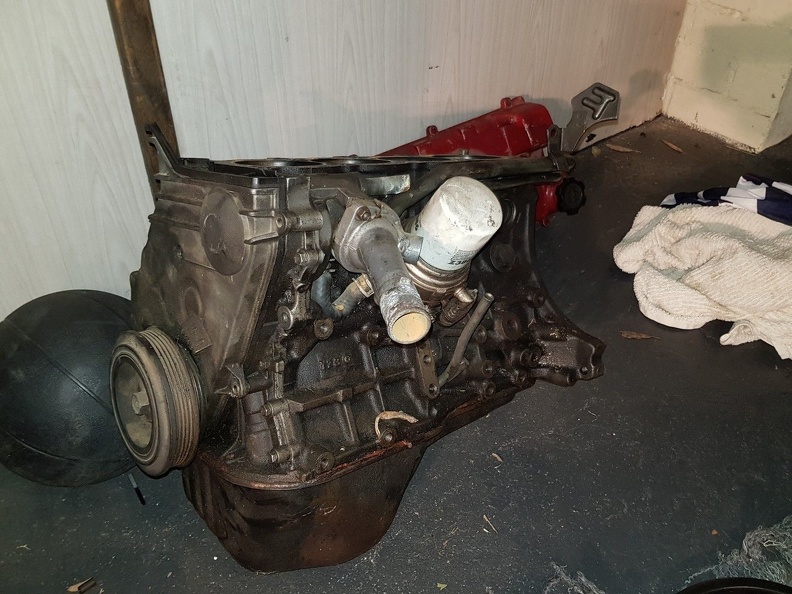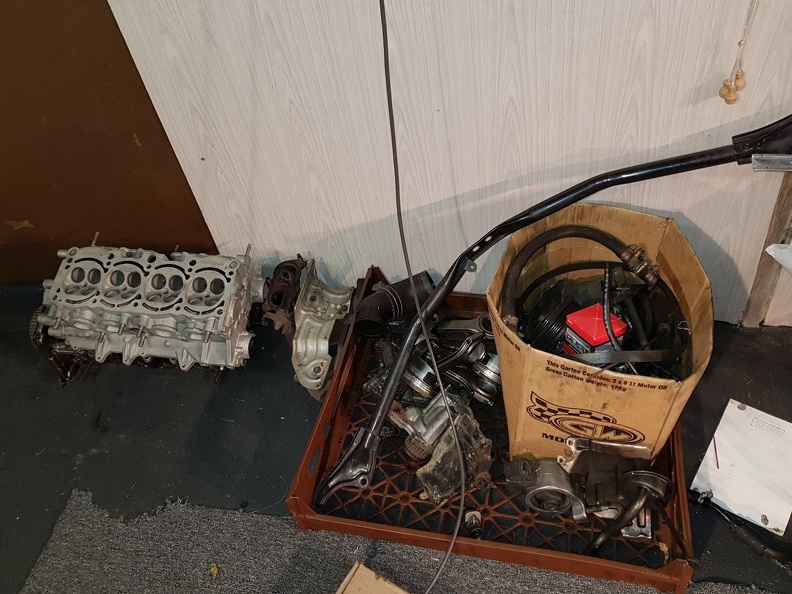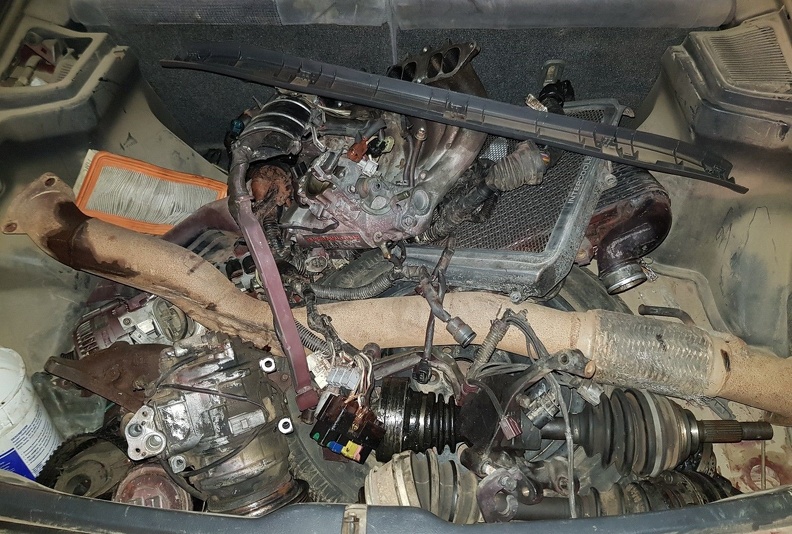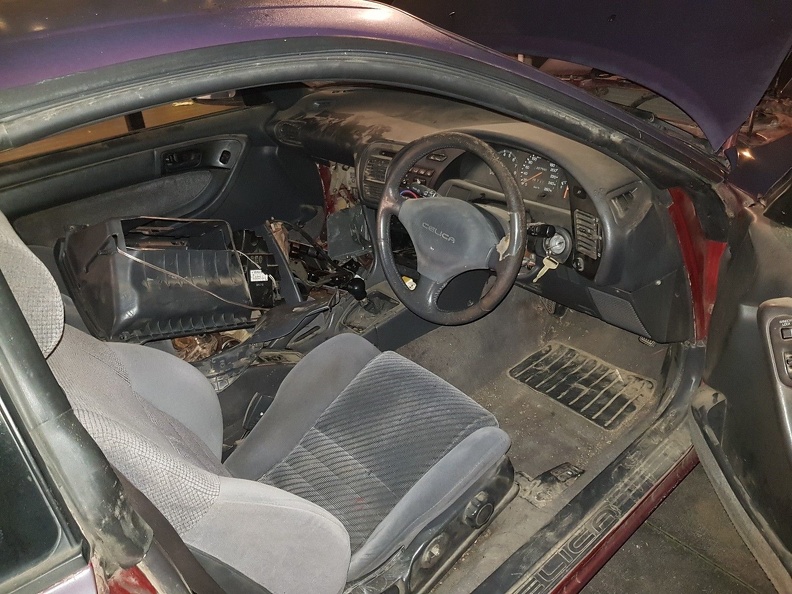 The only thing worse than acquiring a car that someone else has pulled apart and trying to put it together, is to try and do it to a model that you arent massively familiar with. Previous owner bought it, autocrossed it [down here autocross is done on gravel], his mate convinced him to rebuild an engine annnnnd this is why its in a million bits. This is going to be good...still, at the time i figured for what i paid i could recoup my costs just by selling the gearbox.
Loaded up.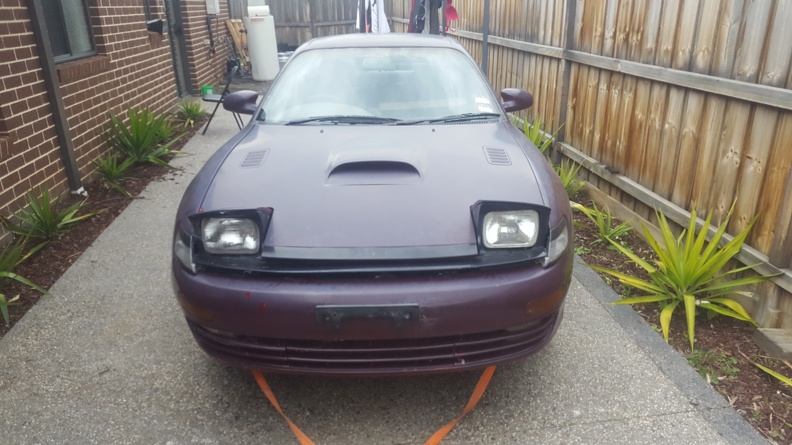 And home, down the side of my house where it cant be seen by anyone except my wife who duly asked in between fits of laughter at the heap id just dragged home if i could please move it forward slightly so she didnt have to see it every time she was in the laundry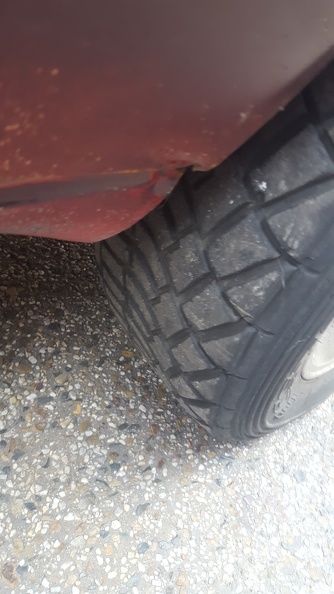 Evidence it had been autocrossed. Well, evidence besides the tatty body, flattened exhaust and all the dust covering every surface. Floorpans have a few knocks and bruises as well, probably from being treated like this: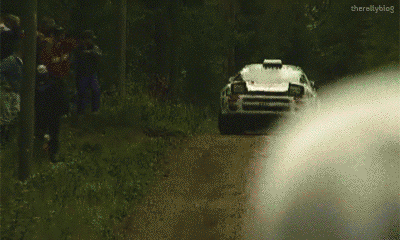 So. Onto the Good/The Bad/The Ugly.
The good is, the body doesnt seem to be anywhere near as bad as i feared. No evidence of any hard/big hits to either nose/rear/side. Bad, there are some dents from it no doubt bumping stuff during its "racing" life. Ugly - seriously, it looks like someone painted it with house paint through a spray gun over unprepped paint. It scares me thinking whats hiding underneath it. Havent poked and prodded too hard, and wont until im ready to really get stuck into it. So far ive spent my time sifting through the assorted shit that came with it.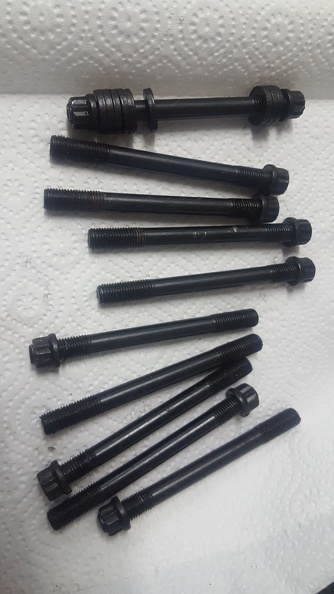 Full set of ARP head studs - win.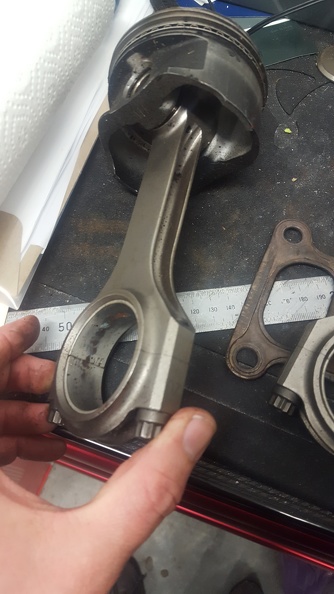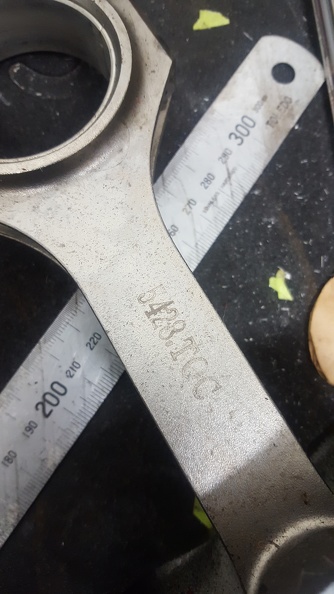 Set of Arias forgies out of an unknown engine attached to what I assume are chinese rods. Sadly pistons arent reusable.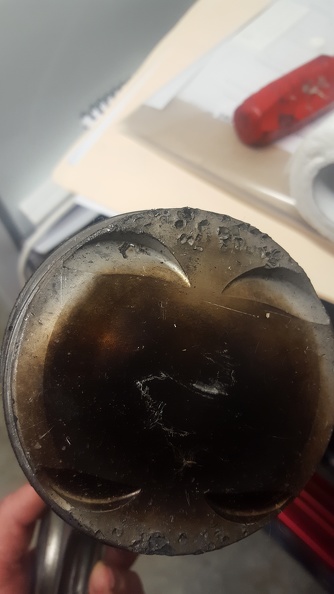 Also came with two heads, one off the 3S that was originally in car, and one from the 3S which the rods and pistons came from.
The standard head. VS the "good" head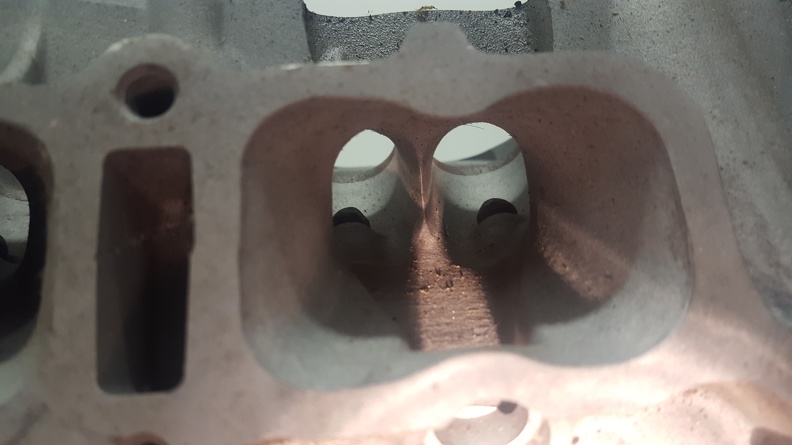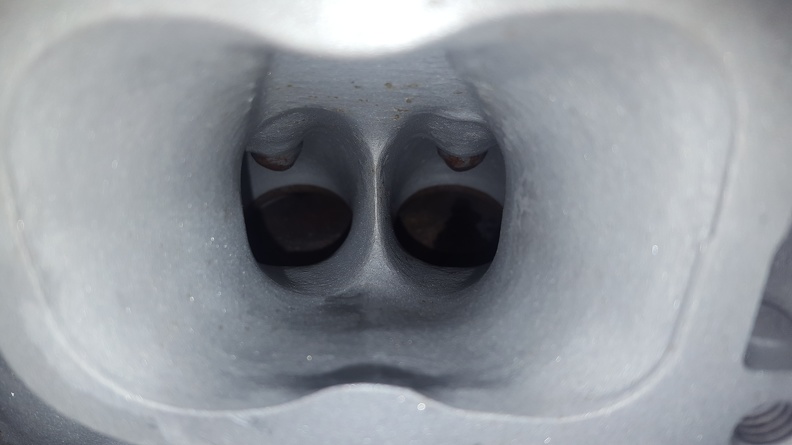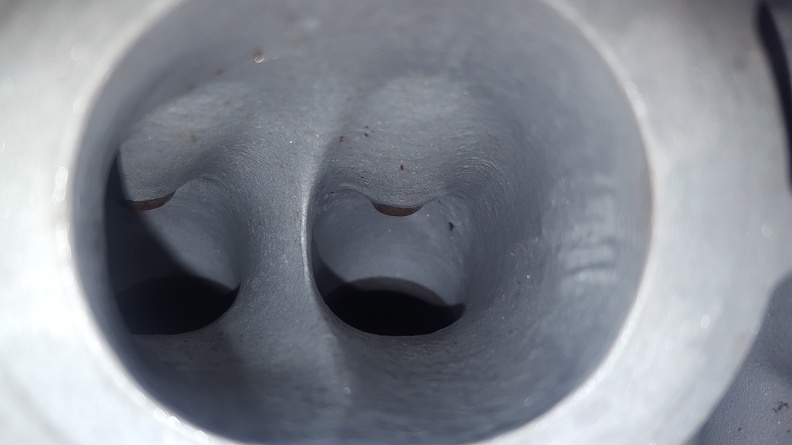 Someones done a really nice port job on this one, however its not all good - needs a bit of repair work.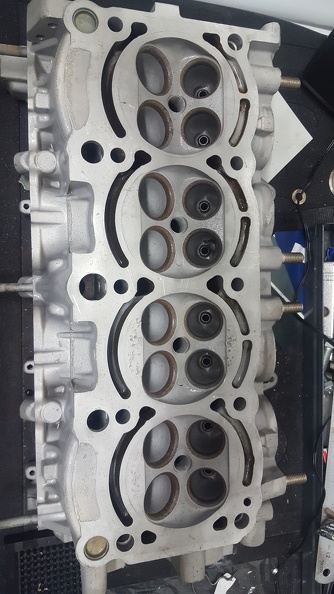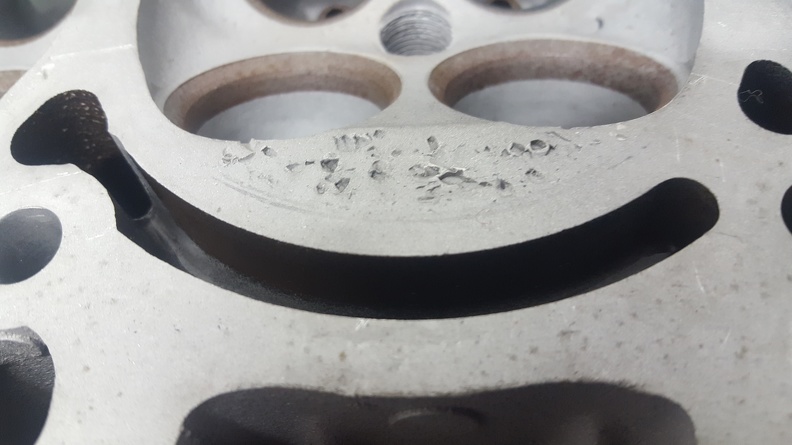 Hoping the damage can be machined out with a resurface.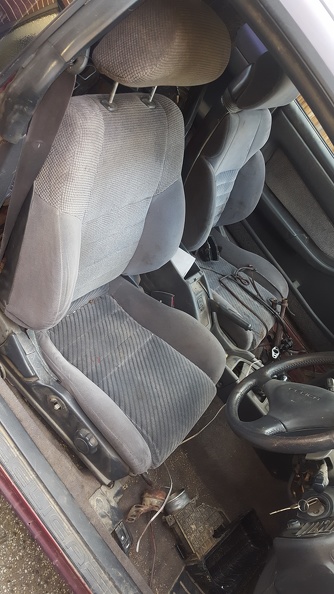 Interior actually looks savable, but somewhat baffling in that it has a strange backrest attached to the drivers seat, and likewise to the back passenger seat. No idea why or whats going on there. I just assume they are ST16x/ST18x normal seats?
Thats all for now.
N-
Newbie
Posts: 8
Joined: Sun Jul 30, 2017 9:00 pm
---
welcome man. nice project, i havent been in the forums in years but comming back with people posting recently gives me hope.

Gotta start driving my girl more regularly now!

Club Member
Posts: 79
Joined: Wed Jun 08, 2011 10:30 am
---
Welcome! I wish we got to do dirt AutoX here. Since it seems to look different in each picture, what the hell colour is that poor thing?
★ 1991
GTFour
RC
~ "Rebel Scum" ★
It's for sale!
http://www.alltrac.net/phpBB2/viewtopic.php?f=64&t=52181
Build thread http://www.alltrac.net/phpBB2/viewtopic.php?f=44&t=44216
GTFour God
Posts: 4223
Images: 0
Joined: Mon Apr 09, 2007 11:29 pm
Location: Kelowna, BC
---
Thanks guys.

Purchased it with the intention of auto crossing it but i think i might try and resurrect it as a street car. As for the colour....it was originally either Prussian Red Pearl or Medium red pearl - not sure, havent checked the tags yet. As for the current colour.....i really dont even know how you'd describe it. Its almost as if someone said hey give me something that looks sort of like the original colour but also sort of faded, brown, and purple, all at once.
Newbie
Posts: 8
Joined: Sun Jul 30, 2017 9:00 pm
---
Go Gen4!! Looking forward to watching the revive
ALLTRAC AT FIRST SIGHT
Established Member
Posts: 2035
Joined: Fri May 05, 2006 1:47 pm
Location: ATX
---
Need any parts Let me know I have 2 leather seats with alltrac rails custom hooked up and tons of blue interior parts. Quite a few engine parts left as well. See my ACTIVE POST FOR DETAILS!
Club Member
Posts: 56
Joined: Fri Aug 22, 2008 9:03 pm
---
---
Who is online
Users browsing this forum: No registered users and 3 guests