Item:
1990 ST185
Item Condition:
Very Good, 149,000 Miles
Price:
10k OBO
Extra Info:
Engine rebuilt before purchased around 135,000 miles. All internals checked to be within spec rods, pistons, crank, valves, etc… Head gasket replaced, chrome molly rings installed, rebuilt CT26 installed. Sprayed stock Super White in 2012.
Parts List:
System 10 Speaker system replaced with all Alpine including 10" sub plus two amps (will add pictures)
Like new factory front seats
3 Pod pillar gauge installed with boost and AEM A/F
Custom fit replacement floor mats installed, spare tire delete mat in hatch
JDM Tail lights installed, factory set will come with
Smoked front corners installed
3" berk DP, Immorlia 3" full exhaust
Magnecor+ Plug Wires
Stock airbox removed, custom cold air intake installed
StopTech brakes and rotors on front
Blue SS brakelines installed on front, will come with rear
EGR removed, will come with car
Like new wheels and tires, Konig Airstrike 17 x 8, under 1000 miles
35mm wheel spacers on rear
XIII rear subframe kit installed
Can be purchased with or without car, will sell separately once car sells, buyer covers shipping:
Factory RC Bumper with support with car $500 without $600
ARP head studs installed but never torqued or cranked, $50 with $60 without
Blown CT26, has shaft play $50
I will be adding more pictures and more to the parts list when I get time. There is only one spot of rust on the car under the rear right quarter panel around the size of a quarter, it's not bad just bubbled out under the paint. It needs an exhaust manifold gasket as it sits or possibly a manifold if it's cracked, I did not have time to fully diagnose yet. I'm not desperate to sell so if I don't get what I believe is a reasonable offer I will just keep it.
Location:
Allentown, Pennsylvania
Preferred Contact Method:
PM
Pictures: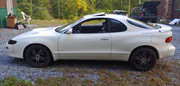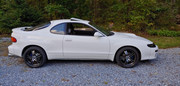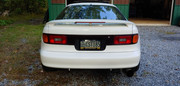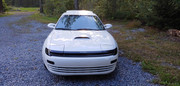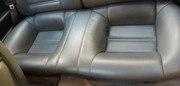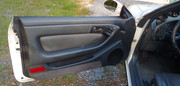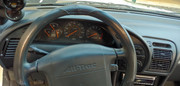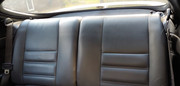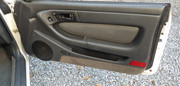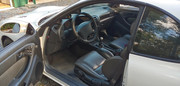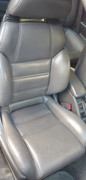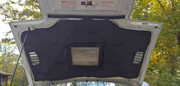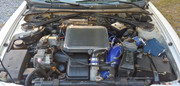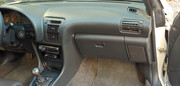 1990 Celica All-Trac Turbo ST185

3" Berk DP, 3" Straight Piped, Magnecor Wires, EBC+
Club Member
Posts: 173
Joined: Thu Oct 13, 2011 4:28 pm
Location: Allentown, PA
---
Who is online
Users browsing this forum: No registered users and 0 guests